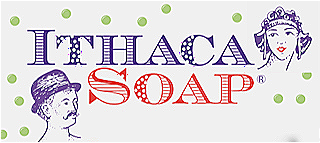 Essential Oils
Essential Oils are literally the spice of life. They are those little pockets of perfume that only a small percentage of aromatic plants possess.
There are many plants that have a lovely smell, such as lilac, where the aroma exists only in the moment of bloom, but the special harvestable pocket of essential oil is absent.
There are brief essential oil explanations on each of our webpages (unless you are looking at an unscented item). I am in the process of expanding those explanations, so keep checking for more information.
Beautiful soap makes a long lasting, symbolic Valentine's Day gift. Ithaca Soap Lavender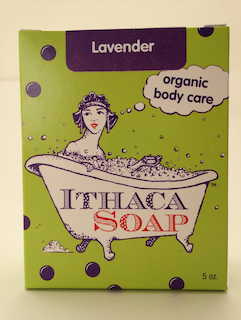 ---
Beeswax Lip Balm
Plan ahead to spread the love
---
Essential Oil beginning
Here is the beginning of the Essential Oil guide on our website essential-oils.html
---
Dilute at Home free PDF
If you missed last weeks instructions to Dilute our Liquid Hand Soap Refill at Home, here it is again. I'm hoping to be able to put a free PDF on this page, that you can download with the instructions. liquid-hand-soap-refill.html
---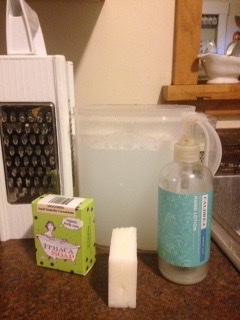 LQDb
---
Winter Farmers Market Sat. from 10:30-2pm
hand-soap-news.html
---
The indoor Ithaca Farmers Market's in full swing Saturdays at the Triphammer Mall. There's even some vendors setting up outside in the parking lot and in a storefront.

Remember, we do not attend the Winter Market. You can order and do a pick up at The Winter Market Saturdays from 12-2pm.

If you would like to order Ithaca Soap and Beeswax Lip Balm and do curbside pick up, order through the farmers market online store here IFM store
---
Gift cards let your recipients make their own selections
gift cards
---
Give the gift of good soap on the go. Buy in bulk and spread the idea that soft hands is possible in the age of washing your hands a lot.
---
WHS Link
---
Waterless Hand soap
---
Hand washing has always been the best way to keep from getting sick. But with the coronavirus (COVID-19) outbreaks, hand washing matters more than ever.

Coronavirus spreads easily. Hand washing prevents the spread of germs, including coronavirus.

Click on the link for more info... hand washing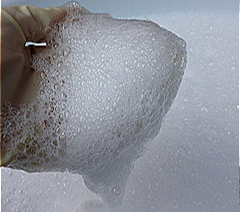 disease-control.html
---
We are giving away a free LiX Calendula Stik
with every order of $100 or more. They are made with our own garden grown calendula flowers, with added lavender and peppermint, and our golden, honey perfumed beeswax from our NYS beekeepers.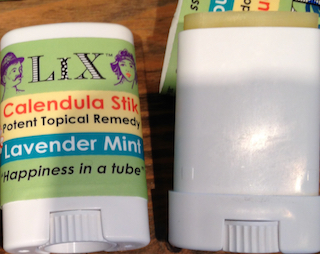 ---
Free shipping on orders of $60.00 or more in the continental US
We ship world wide. I go through the trouble of finding the least expensive way to get what we make to you.
---