Liquid Hand Soap Refill 
The only way to get truly plastic free liquid hand soap and hand soap refills is from Instant Liquid Soap. This is a pure Castile soap, specially formulated to be a liquid soap. Once diluted, Instant Liquid Soap is very sudsy, gentle on skin, and tough on germs.

Instant Liquid Soap Refill comes packed in an eco friendly paper bag. 
Ingredients: Saponified organic coconut oil. That's it!
Let's get started.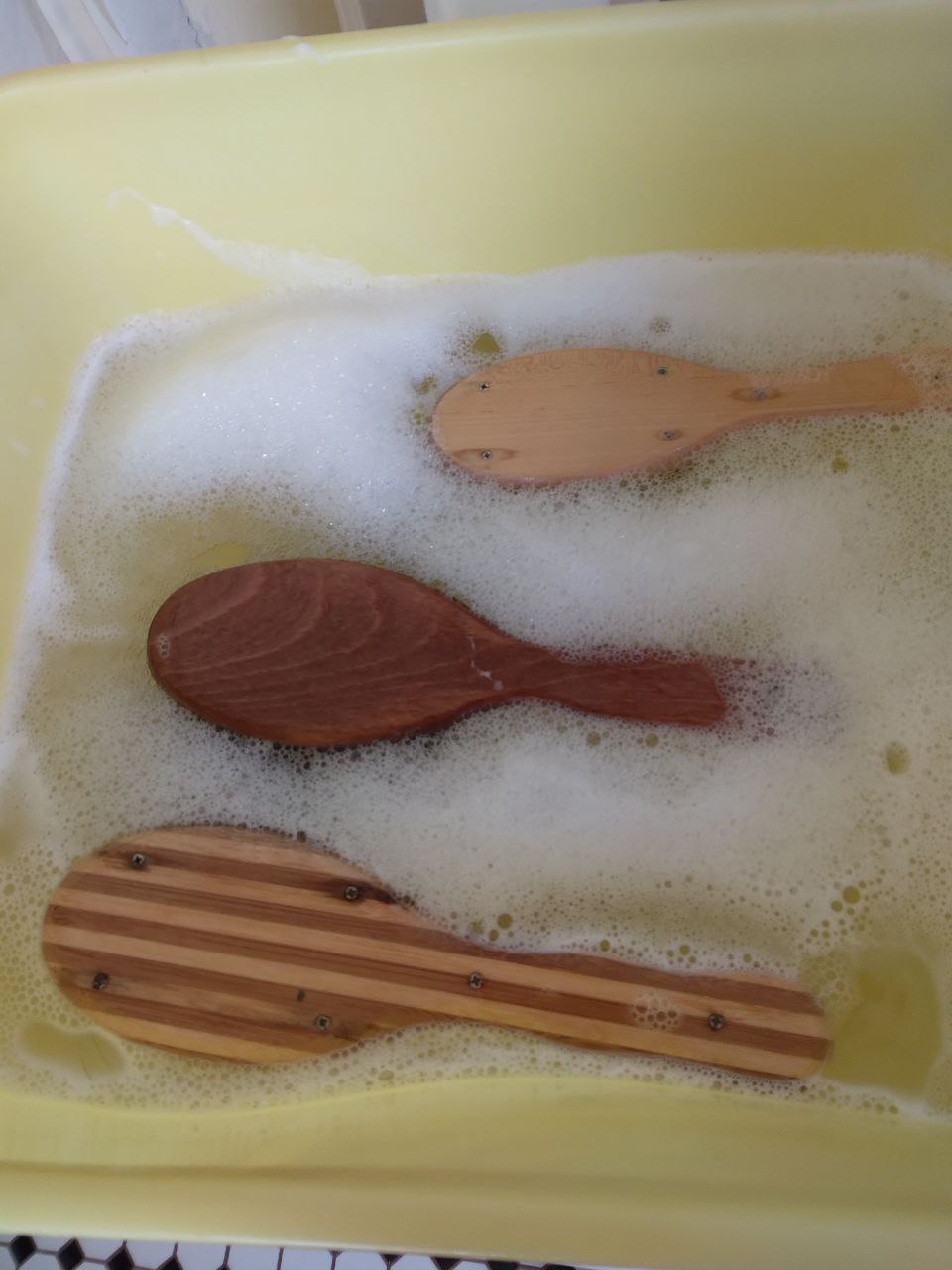 Clean your hairbrushes
aka Castile Soap that you dilute to make into liquid hand soap refill
aka Instant Liquid Soap ™️ 
Castile Soap Uses
Organic Castile Soap has many uses:
---
Liquid Hand Soap Refill steps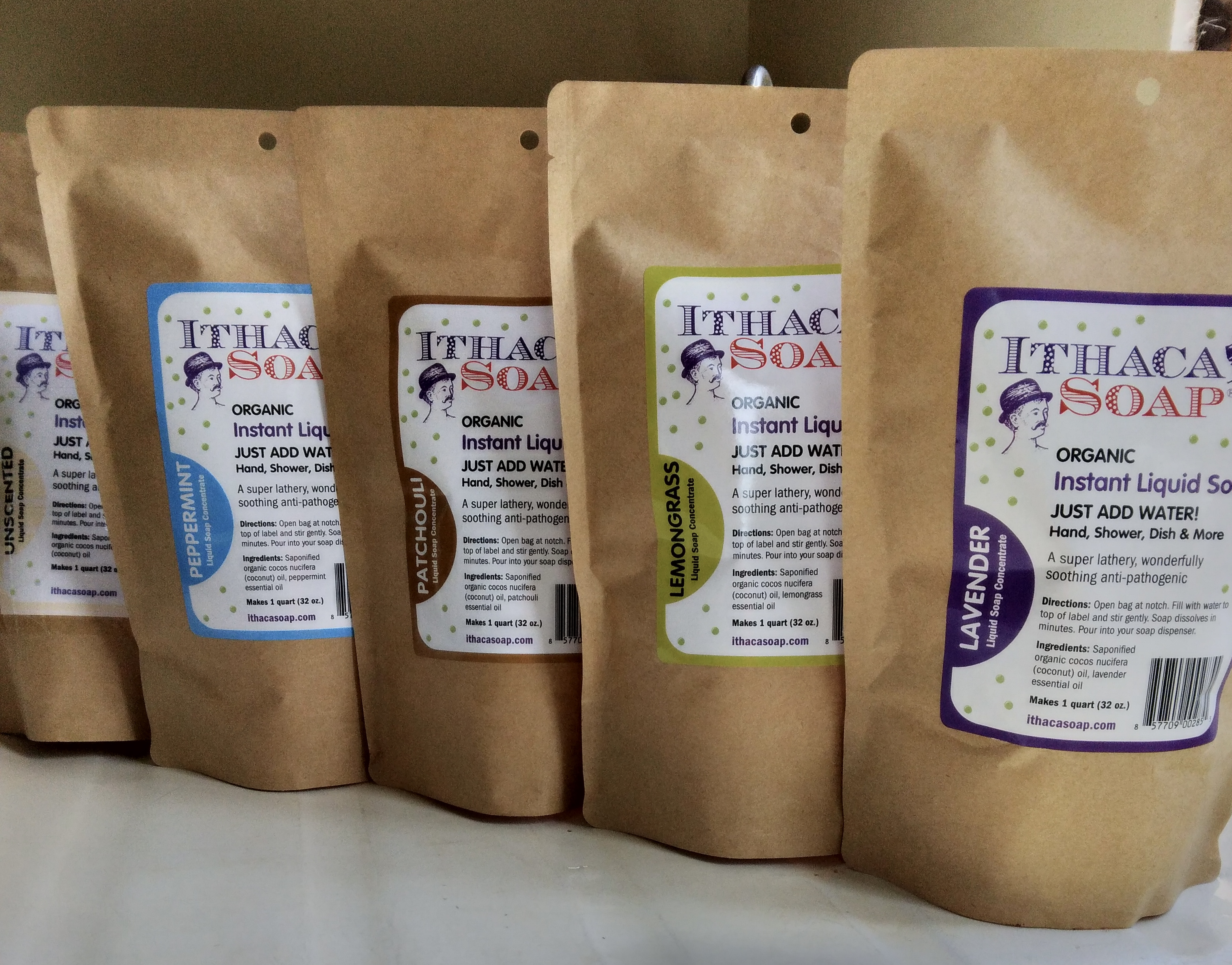 Pick a scent to make hand washing dishes enjoyable
Step 1: Gather your tools
Dilute at Home. It's easy.
A bag of Instant Liquid Soap dilutes into 1 quart (32 oz.) liquid soap in a few minutes
Here's what you will need:
1 bag of Liquid Soap Refill. There are 5 scents to choose from

1 soap dispenser bottle

A spoon or chopstick to stir with
It's easy. Dilute right in the compostable bag.
Step 2: Just add water
1 bag makes 1 quart (32 oz.) Liquid Soap Refill
Open bag at notch.

 Fill with water to top of label and gently stir. Soap dissolves in 5-15 minutes

 Pour into your soap dispenser.
Once you do this, it will remain a stable, beautiful liquid Castile soap. It's shelf life is unlimited. 
Instant Liquid Soap will not separate, coagulate or go back to being a solid.
---
Waterless Hand Soap
Take Liquid Hand Soap Refill further and make Waterless Hand Soap.
Waterless Hand Soap has so many uses. We have renamed it Go Soap, since Waterless Hand Soap doesn't translate well into English. It means the soap has been diluted with water, making it very useful in waterless locations. There is enough soap in the solution to be effective, but it is a small enough amount to evaporate.
What is a waterless location?
the car
a restaurant table
the hiking trail
a subway or taxi cab or Uber
your office desk
walking anywhere
You get the idea.
Go Soap (aka Waterless Hand Soap) dilute ratio
We have renamed Waterless Hand Soap to Go Soap.
You have an empty Waterless Hand Soap 2 oz. spray bottle and want to refill it. Make a Go Soap refill. 

Dilute one bag of Instant Liquid Soap into one quart of liquid soap (32 oz.).
Follow the instructions on the package.
Pour 1/2 of the quart of liquid hand soap (16 oz.) into a one gallon container and fill it SLOWLY with water. This makes 1 gallon of Go Soap, aka waterless hand soap, that you use as hand sanitizer replacement and general cleaner.
Refill an empty spray bottle to use on everything. Click here for more uses  
Eco Friendly Packaging Materials
| | |
| --- | --- |
| This is Instant Liquid Soap bag, filled with water in the diluting process. I have the bag sitting in a bowl as a precaution, since the compostable begins to biodegrade almost immediately. | The Instant Liquid Soap bag, filled with water sitting in a bowl. Keep it neat and simple. |
These bags are meant to compost. The eco friendly packaging material the bags are made out of are kraft paper lined with plant plastic, which is made out of cane.
Most "compostable packaging" take 12-18 months to begin composting or the packaging simply breaks down into smaller pieces of plastic and doesn't actually compost at all. . These bags will compost in a good compost pile in 3-4 months. So when you fill the bag with water, not only does the soap begin to turn into liquid soap, the bag will begin its composting process.
The way I dilute the soap is to fill the bag and then I go do something else. Sometimes I'll come back 3-4 hours later and maybe a 1/2 of a baking teaspoon has seeped into the paper. I leave the bag on my kitchen sink drainboard, or place it in a bowl. It could take 15 minutes or more to dilute if you have a cold house. This is normal. If you want the dilution time to be shorter, next time try warmer water. 

---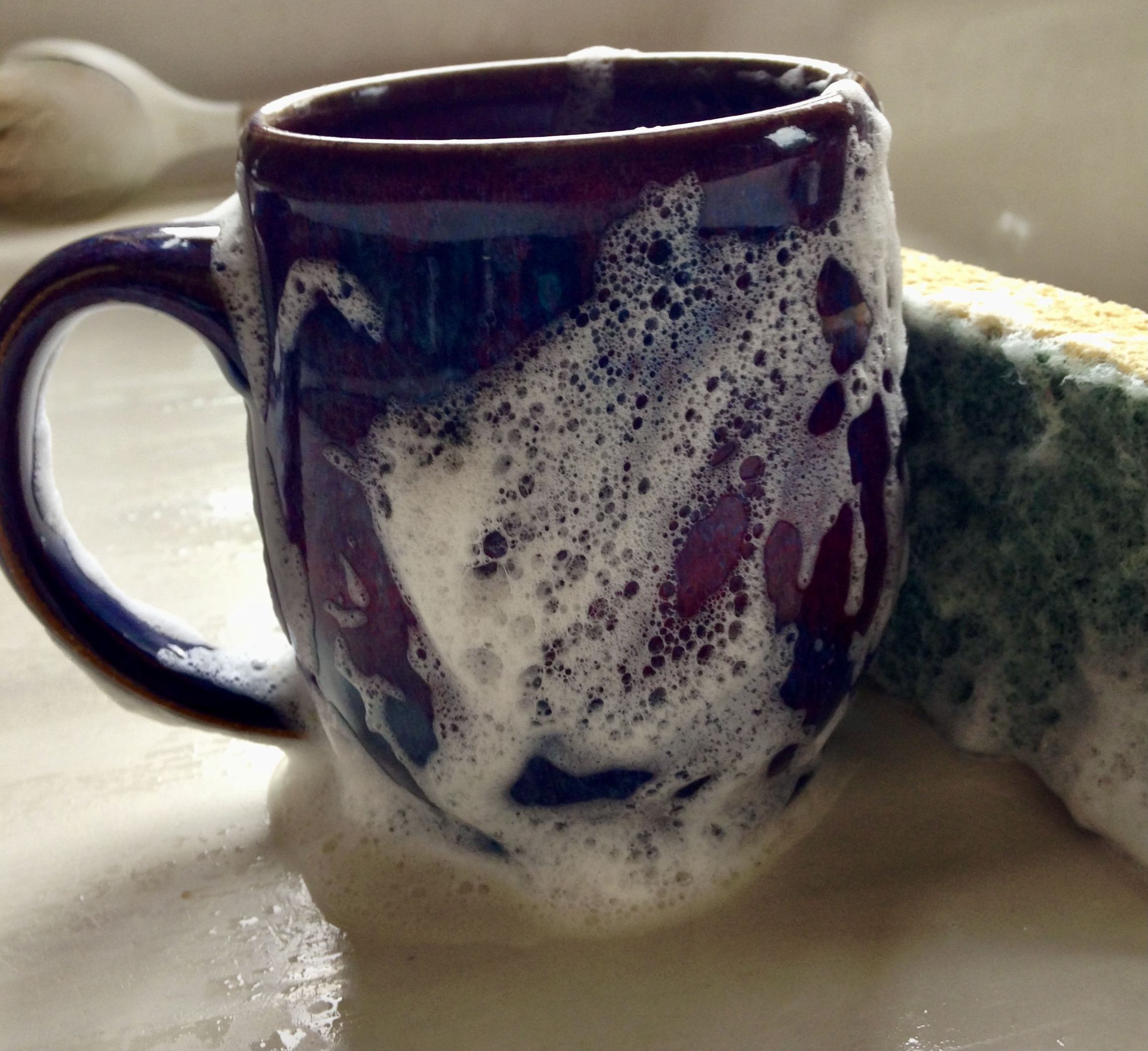 Soapy mug: Instant Liquid Soap makes an excellent liquid dish soap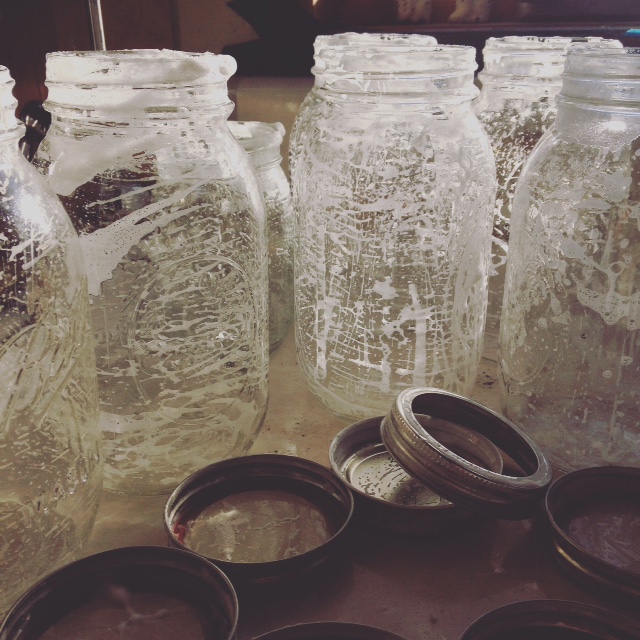 These are soapy Mason Jars.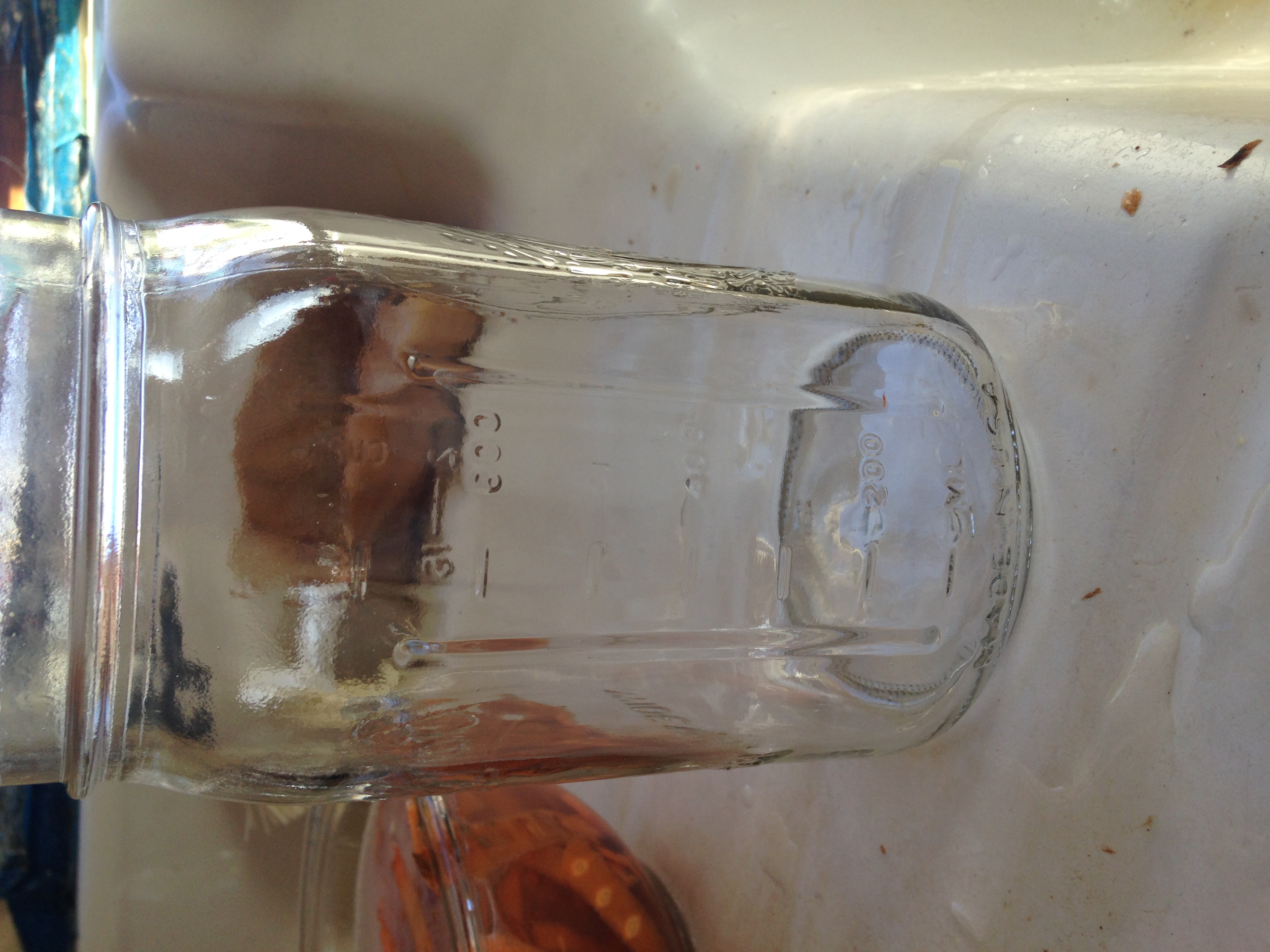 A sparkly clean Mason Jar
---
It's embarrassing to see other, well established soap companies telling you to make a complete mess, called "soap cream", by mashing up perfectly good bars of soap to make an inferior liquid soap glop that will leave streaks at best and not clean anything. All this for more money than the Liquid Soap Refill.
Or other companies that suggest you need to clean your kitchen dish soap sponge with chemicals and microwave ovens, instead of using their soap. If you need chemicals and microwaves (aka radiation) to clean the sponge, what good is the soap doing on your dishes? Likely not much. 
---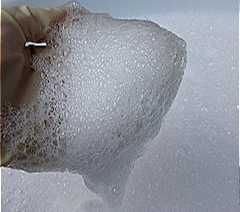 This basin filled with Castile soap is great for washing and soaking hand knit sweaters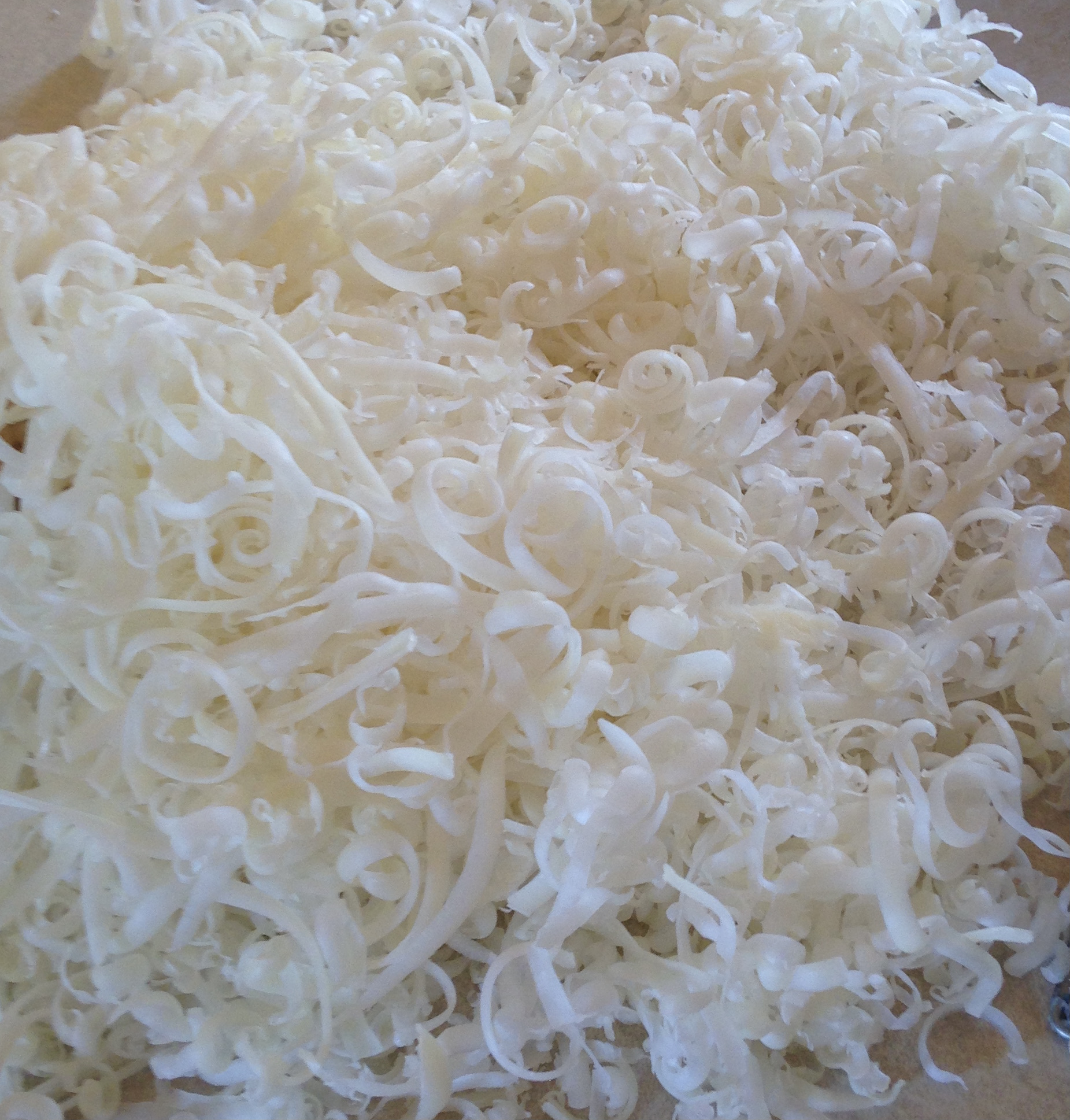 This is what the soap looks like in the Instant Liquid Soap bag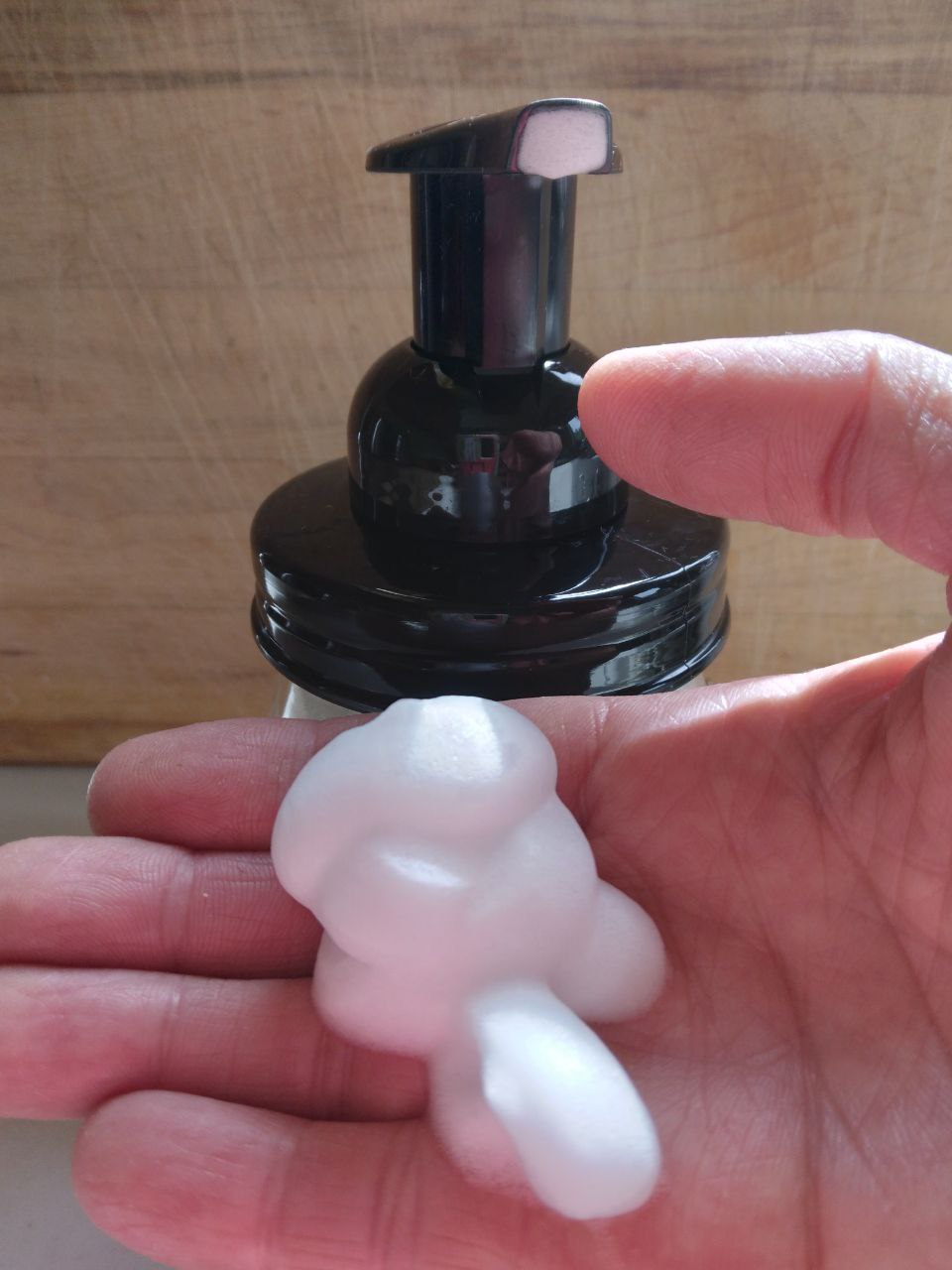 Liquid Hand Soap Refill works nicely in a foaming soap dispenser
Refill liquid soap bottle

Repurpose an old bottle to use for your soap dispenser. This is a ketchup bottle. The nozzle dispenses beautifully.
I refilled a soap bottle I took out of the recycle bin. You could use a funnel if you wish. Within a few minutes I was doing the dishes. Plastic free and zero waste. Quick and easy.
Use as an old fashioned non toxic bubble bath. Read about it here.
Refill your waterless hand cleaner. Replace your irritating hand sanitizers with alcohol free hand sanitizer, also know as Liquid Soap Refill - coconut Castile soap.
Going camping? travel light, dilute with water at your campsite, and be clean using a biodegradable, plastic free, natural soap.
---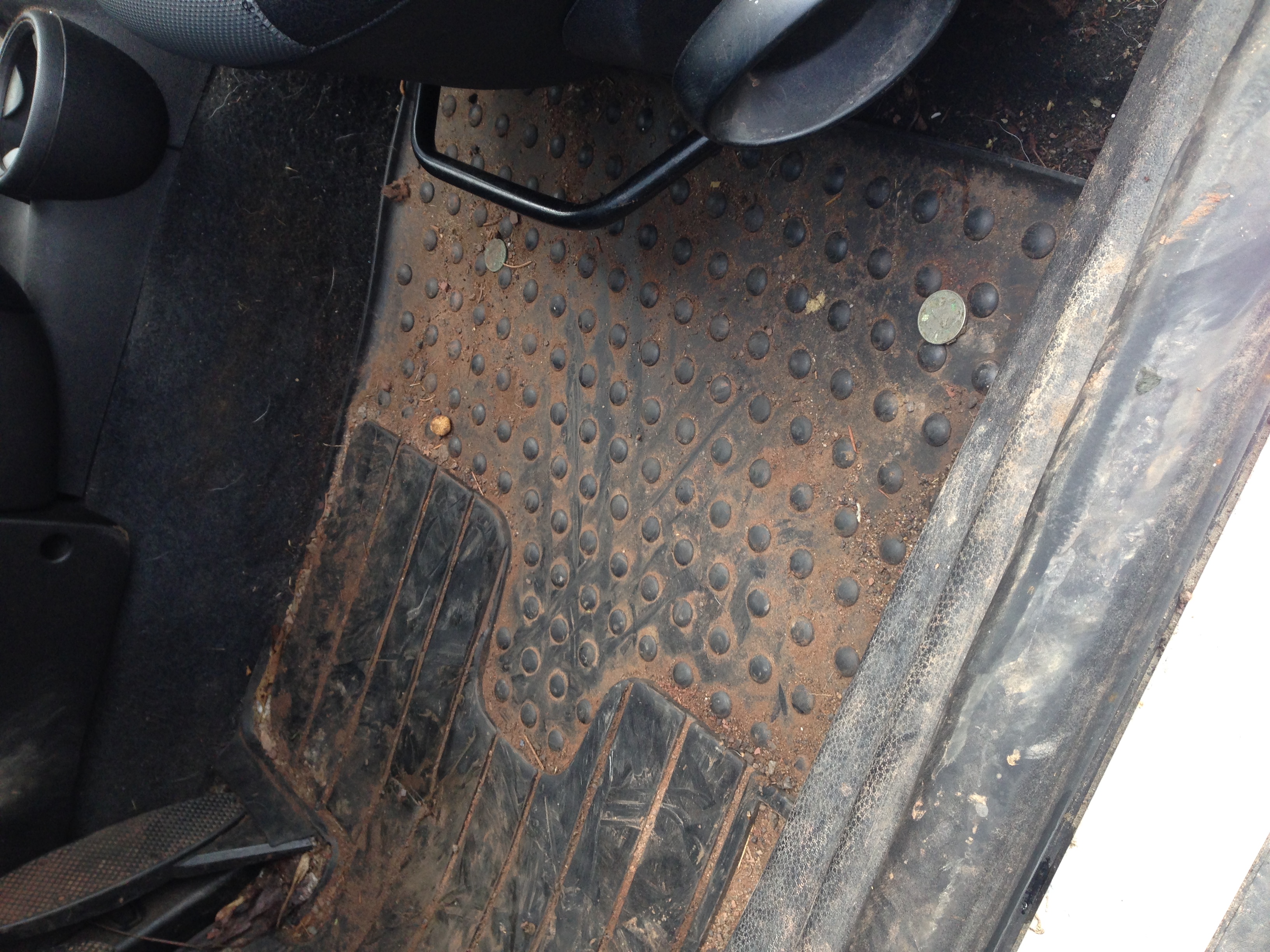 Instant Liquid Soap is great for detailing the car. This is the dirty door opening
Spray Instant Liquid Soap on the door and car. See how clean it gets?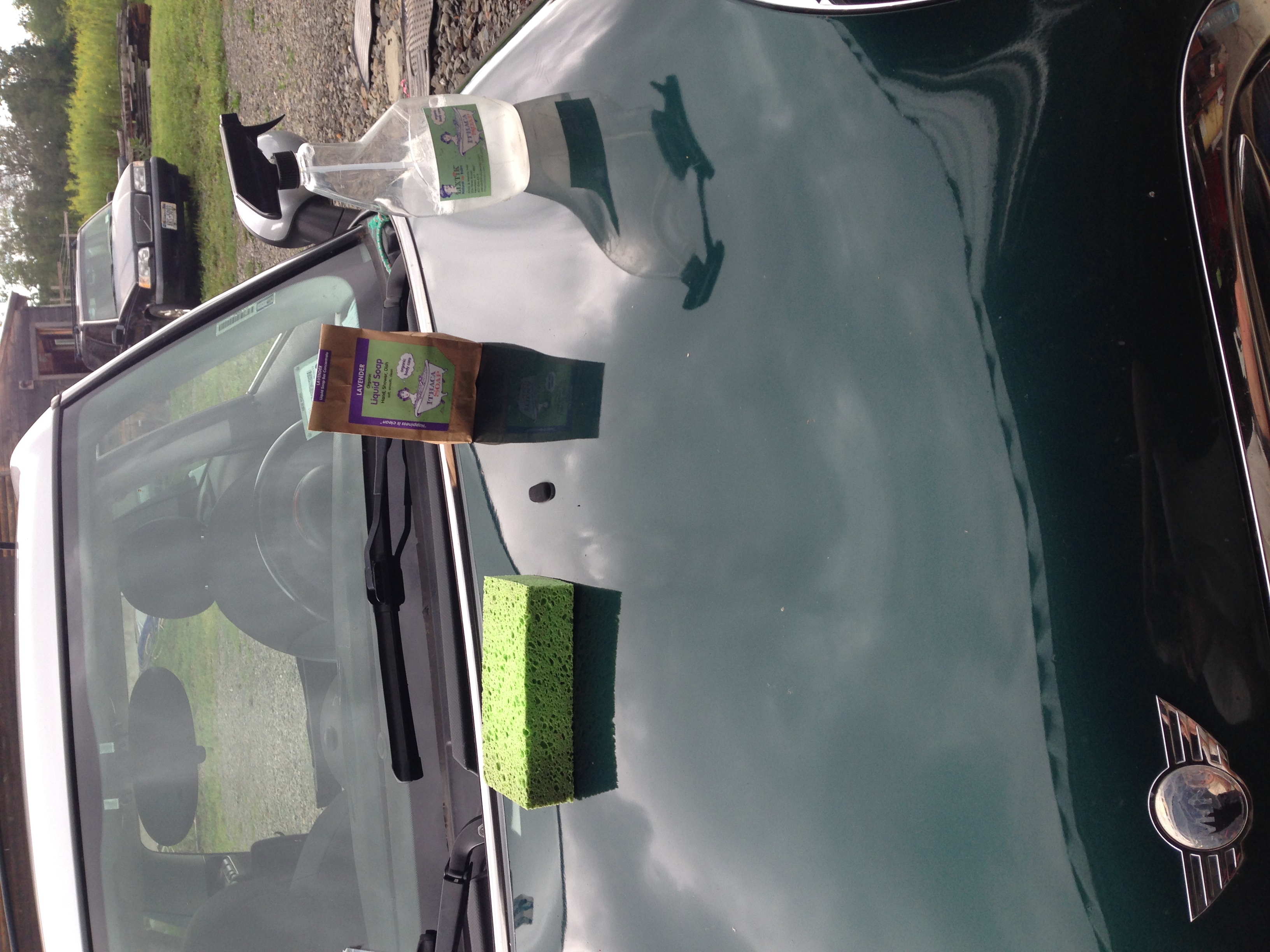 Clean and shiny Mini Cooper after being washed with your liquid hand soap refill. Why use commercial dish washing liquids, when you have eco friendly hand soap
---
Washing dishes with natural Instant Liquid Soap Refill is a rewarding experience. You're cleaning your kitchen with good all natural soap, free from any soap residue and toxic fumes, while making your dishes sparkling clean.
Take mundane household tasks to a new level of zen enjoyment, by using Instant Liquid Soap Refill. Read about our zero waste soap and low energy and water usage method, at How to Hand Wash Dishes.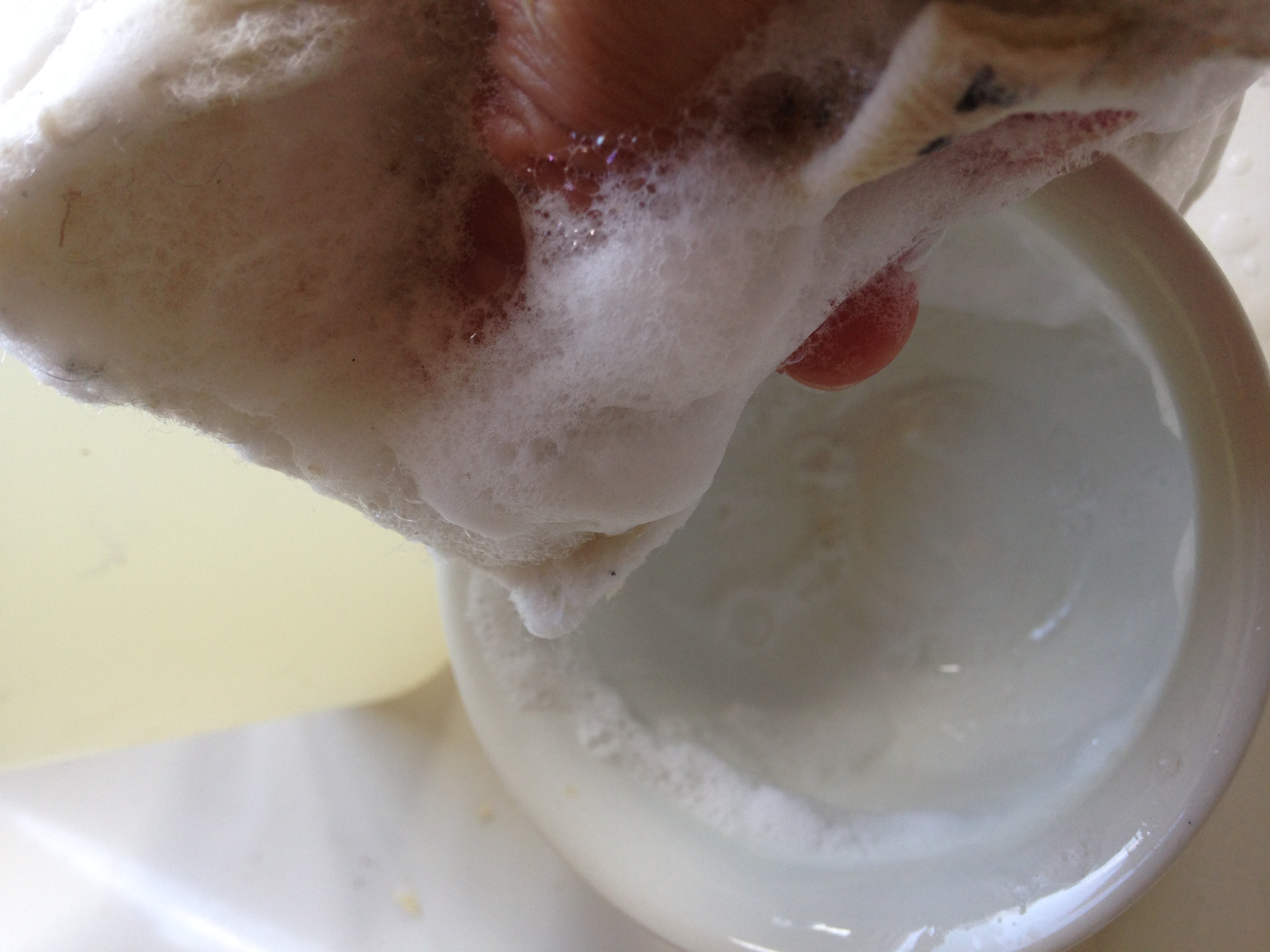 Hand wash your dishes and save water
Click here for hand wash laundry instructions
The Instant Liquid Soap Refill is patent pending. Please click here for more information. Join us in building a plastic package free future.
Laundry soap
This is old fashioned laundry soap that you can use in your washing machine. It cleans your clothes beautifully. About 1 baking tablespoon does a medium load of laundry.
Click here for the recipe
Have A Great Story About Your Favorite Soap & Lip balm?
Do you have an interesting, fun and fact filled Ithaca Soap and LiXTiK Beeswax Lip Balm story? Share it! You'll receive a 15% off coupon for your next purchase as a thank you gift.

It is a requirement that you be nice, respect others, and refrain from using profanity. This is a fun place to get on your personal soap box. Thanks for sharing.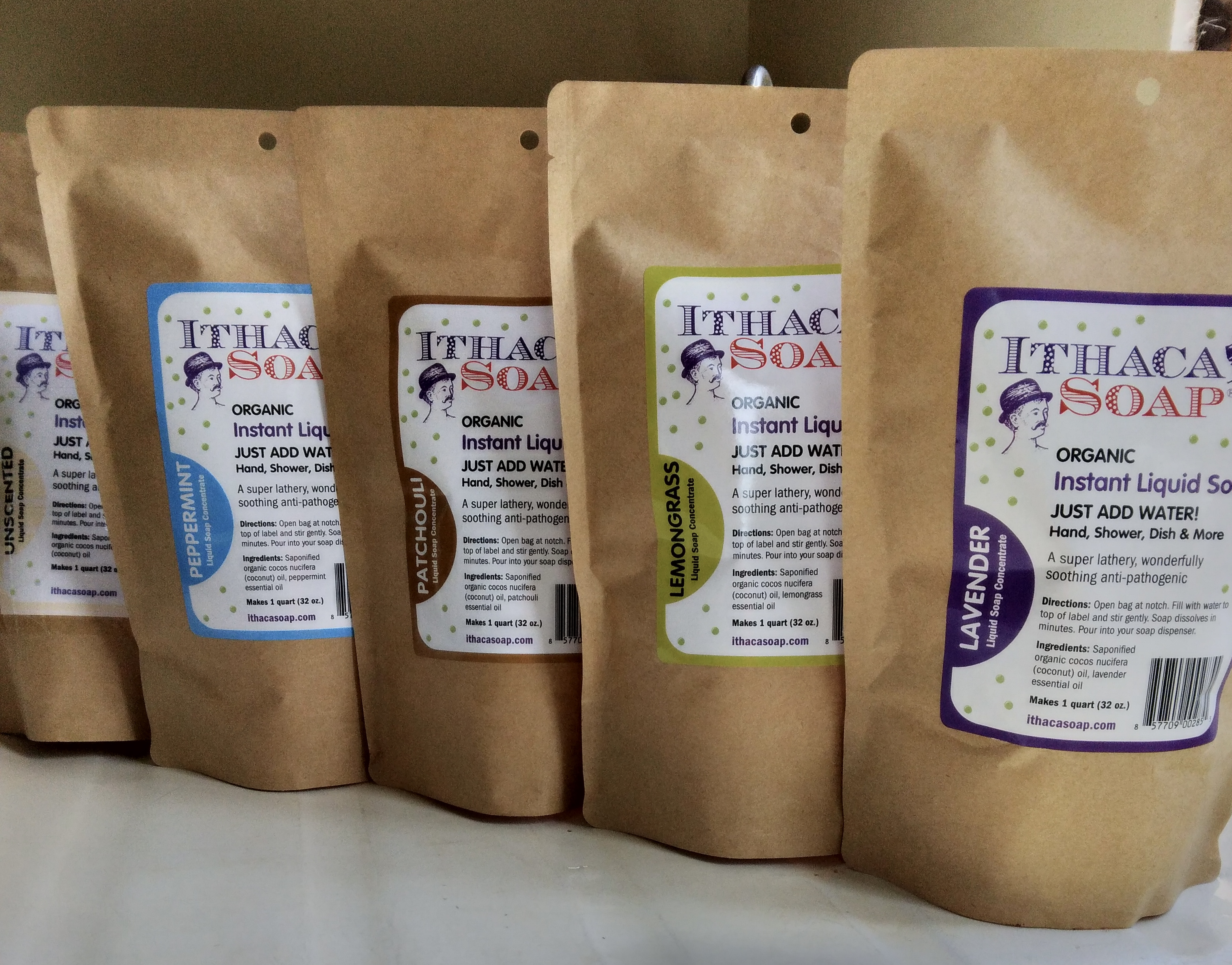 Choose from 5 different natural essential oil scents
Instant Liquid Soap is the perfect stovetop cleaner. It's gentle on your hands while being tough on built up, caked on grease. Click here to read How to Clean your Greasy Stovetop using zero waste natural soap methods
Tear open pouch at notch
Fill pouch with water to top of label. Gently stir.
Pour into a reused plastic bottle. Use.
The future starts now as you end single use plastic bottles. Click here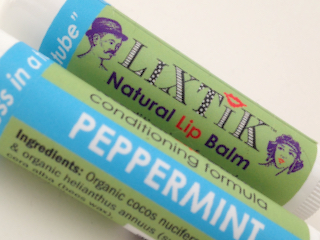 Peppermint bees wax lip balm
Moisturize, hydrate, and nourish your lips with wonderfully luxurious
Leave your lips moist and smooth for many hours. Soothes severely chapped lips.

| | |
| --- | --- |
| Choose from 8 LiXTiK Beeswax flavors/scents. Ingredients: Organic coconut and sunflower oils, premium beeswax, 100% pure essential oils | Get a 3 pack and save |
---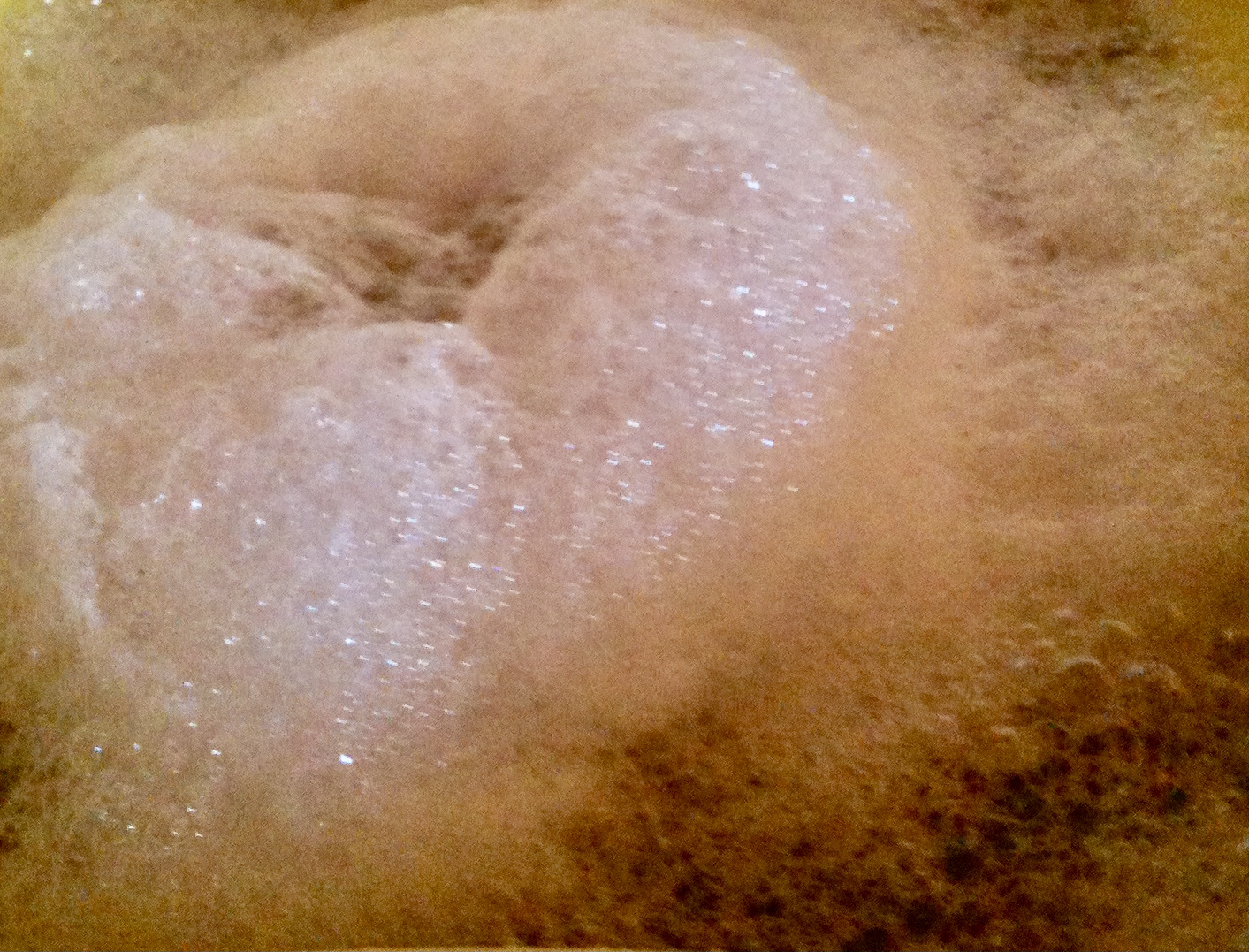 Instant Liquid Soap makes a non toxic, soothing bubble bath
Are you a lover of bubble bath? Ithaca Soap Liquid Soap Refill makes an excellent, safe, non-toxic bubble bath. Read about it here.