Find the best natural hand soap near you. Ithaca Soap and LiXTiK Beeswax Lip balm are in mom and pops near you on your travels. Bring earth friendly, biodegradable personal care with you while you're hiking, white water rafting, camping, canoeing, bird watching, and enjoying the great outdoors. 

Do you need Ithaca Soap & LiXTiK Lip Balm on your shelves or in your guest rooms and restrooms? Shop here. Thanks!
Do you sell Ithaca soap and LiXTiK Beeswax Lip Balm
Write a story about your store and / or pop-up. Why should travelers visit your town and your store? Is there fun stuff to do in your town? While they're visiting, they can visit you and shop for Ithaca Soap in person. Share it!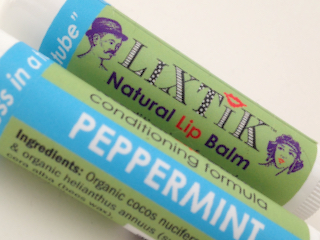 Peppermint bees wax lip balm
Moisturize, hydrate, and nourish your lips with wonderfully luxurious
Leave your lips moist and smooth for many hours. Soothes severely chapped lips.