Natural Ingredients Skin Care
Natural ingredients in skin care make a difference in how you feel.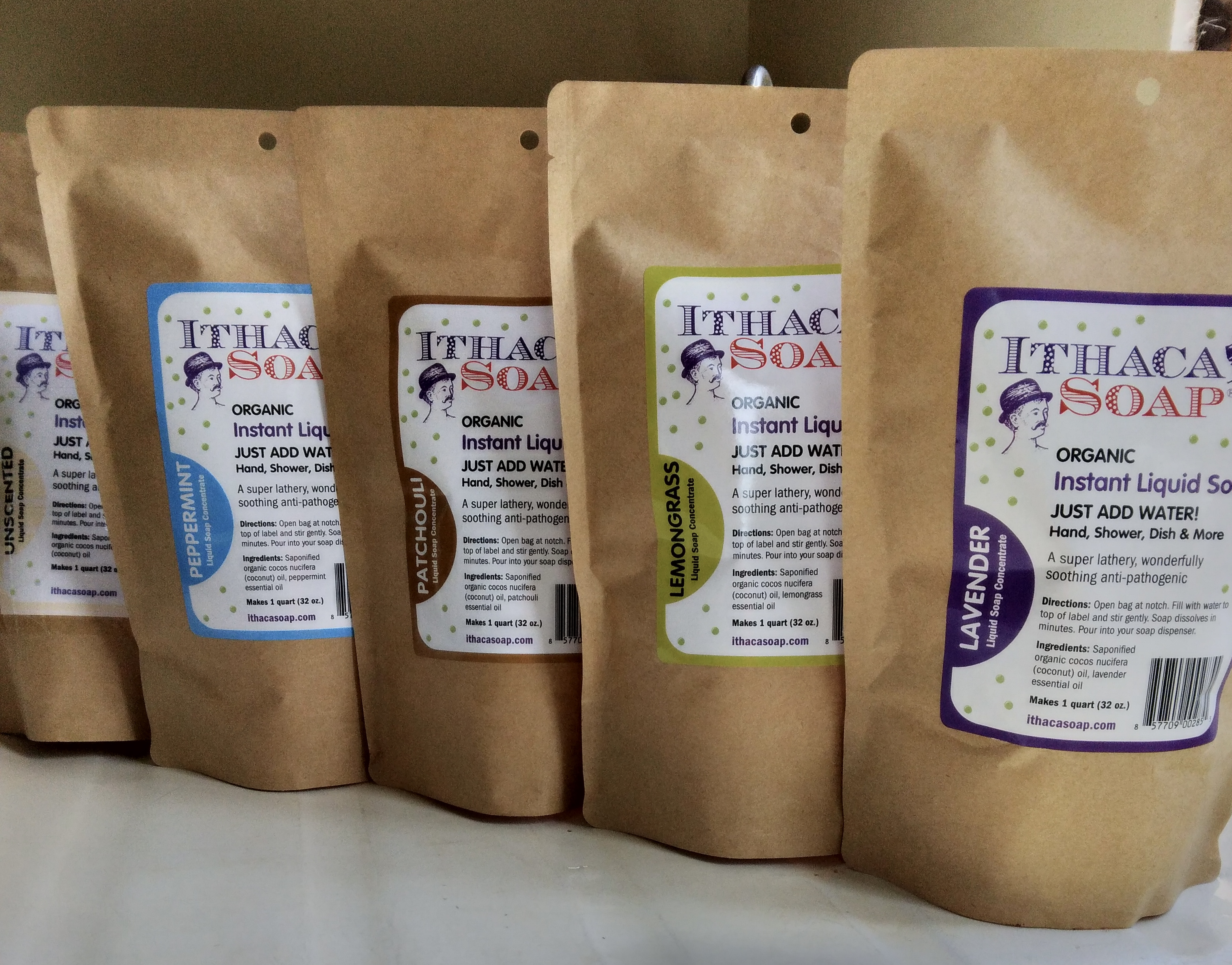 Choose from 5 different natural essential oil scents
Instant Liquid Soap is the perfect stovetop cleaner. It's gentle on your hands while being tough on built up, caked on grease. Click here to read How to Clean your Greasy Stovetop using zero waste natural soap methods
Tear open pouch at notch
Fill pouch with water to top of label. Gently stir.
Pour into a reused plastic bottle. Use.
The future starts now as you end single use plastic bottles. Click here
Using premier soap can be cost effective, with high quality ingredients. Feeling good is a key part of personal care. Ithaca Soap and LiXTiK Beeswax Lip Balm, is an environmentally conscious and socially responsible company located in the heart of the Finger Lakes in New Your State. All of our ingredients are recognizable and good for you. Many companies mask the bulk of their lesser quality ingredients, with tiny percentages of popular key word ingredients to catch your attention. As an Ithaca based soap company, we actually make and use the soap we talk about. 
Love your body. Know your ingredients
You've no doubt heard that your skin is your largest organ.  It's your 1st line of defense in a world full of pollutants and disease. If you take good car of it, it takes good care of you. 
Learn to love your body. Know your ingredients. 
What is Bar Soap Made From click here
What is Shampoo Bar or Solid Shampoo click here
What is Castile Soap click here
What is Lip Balm click here
What are essential oils click here
What is a loofa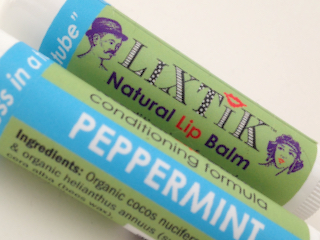 Peppermint bees wax lip balm
Moisturize, hydrate, and nourish your lips with wonderfully luxurious
Leave your lips moist and smooth for many hours. Soothes severely chapped lips.

| | |
| --- | --- |
| Choose from 8 LiXTiK Beeswax flavors/scents. Ingredients: Organic coconut and sunflower oils, premium beeswax, 100% pure essential oils | Get a 3 pack and save |