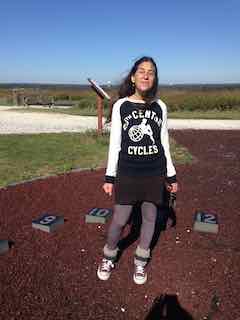 Wendy comes from a long line of entrepreneurs, designers, artists and thinkers. She grew up on Long Island, NY, in her mother, Ruth's, art studio. From the ages of 3-18 years, after school she would sit in the special chair and critique her mother's paintings. When Wendy was 8, Ruth started showing her art at shows on the streets of Manhattan, in art galleries, and in The Hamptons. At 9 Wendy began showing her creations and sold toys she made with her father, George. She was that kid with her cardboard box in the corner of her mother's booth. That was the beginning of her vending and art/craft show career.
At 11, after dinner, she would get handwriting lessons from her engineer father. She was getting ready for the schematic drawing lessons she had from him, from 12-15 years old. During this time, she would sit in on her father's entrepreneurial business meetings held in their kitchen. Her father designed the factory machines to make the entrepreneurs products. The most memorable product design was what we now know as the dreaded plastic grocery store shopping bag. The entrepreneur was a woman. The heavy weight plastic bag was molded after a gusseted paper shopping bag.
Like most kids in the American 1970's, TV was part of any suburban household. Commercials were always a source of discussion with her father, dissecting what the message was and what was actually being sold. George also did the family's grocery shopping, which Wendy loved to do with him. It was always an adventure to read labels on packaged foods, learning what all the processed ingredients actually were. 
In high school, Wendy worked in a Foodtown deli, making salads, slicing meats and fish to order, and worked the sample table, giving out tastes. In SUNY Fredonia she studied English lit and was herded into a high school teaching degree. The professors told her they didn't know what to do with an entrepreneur and she didn't really know what that was at the time, anyway. She loved to take her friends to the grocery store, and taught them how to wade through the aisles of mystery foods. She spent a few weeks working at Tops Super Market. After college, she sold and designed newspaper ads for the micro paper, The Adirondack Daily Enterprise.
She left Saranac Lake in 1988, and headed to Ithaca, NY. During this time she had a catering business for 10 years, and for 5 of those years, she worked as a cook and did store shifts at Somadhara Bakery and Natural Foods Grocery. Starting in 1990 until 2000, she sold ads for the Finger Lakes GrassRoots Festival program guide, set up the festival's merchandising, and then moved into the kitchen, heading up the hospitality catering. She had a devoted and innovative volunteer staff of 50, pumping out 1500 homestyle cooked meals a day for 7 days. She got as much of the food as possible from local businesses and the farming community. A farm to table enterprise long before it became a thing restaurants boasted about. This is where she and Andy met in 1995! The sparks flew right then, but their flirty encounters lasted for 4 years before...
In 1999, Andy and Wendy made their 1st batch of soap together. They cut it into 1 inch squares and gave it away to friends. Every person who got one asked for more. 
To this day, Wendy still LOVES the grocery store business and loves to supply them with the best bar and liquid soap around, that their company can provide. 
In her spare time, Wendy is a textile wool wet felt artist with a natural dye studio and is also a mad knitter. She is also a hack gardener, she reads a lot, studies finance, hikes, builds their house with Andy, and hangs with their 4 cats and 10 chickens.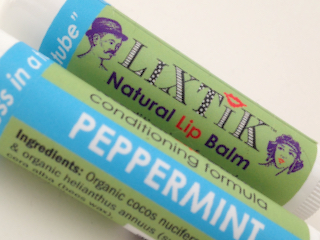 Peppermint bees wax lip balm
Moisturize, hydrate, and nourish your lips with wonderfully luxurious
Leave your lips moist and smooth for many hours. Soothes severely chapped lips.