Our beeswax lip balms are made with Organic coconut oil, organic sunflower oil, premium beeswax, water processed essential oils. That's it!
They are packed in CFC and chlorine free tubes.
I love bees and their gift of beeswax. Bees are mathematicians, calculating the magic of the universe. 
The worker bees (females) collect pollen all day, while the drones (males) keep the hive clean and operating smoothly for the queen. Premium beeswax is the extra wax that is delicately harvested, leaving the hive undisturbed. It is carefully and minimally processed to keep as much of its beneficial nutrients as possible. This includes leaving its natural, intoxicating honey perfume intact. You can always spot excellent beeswax by its brilliant yellow color and perfume. This is what we use for our lip balm at Ithaca Soap and LiXTiK Beeswax Lip Balm.
Pollen is the only protein source for the bees. They need this to make more baby bees. Without pollen, they can't replace themselves in their short 6 week life. It's all about the hive for bees. So very different than an individual mindset.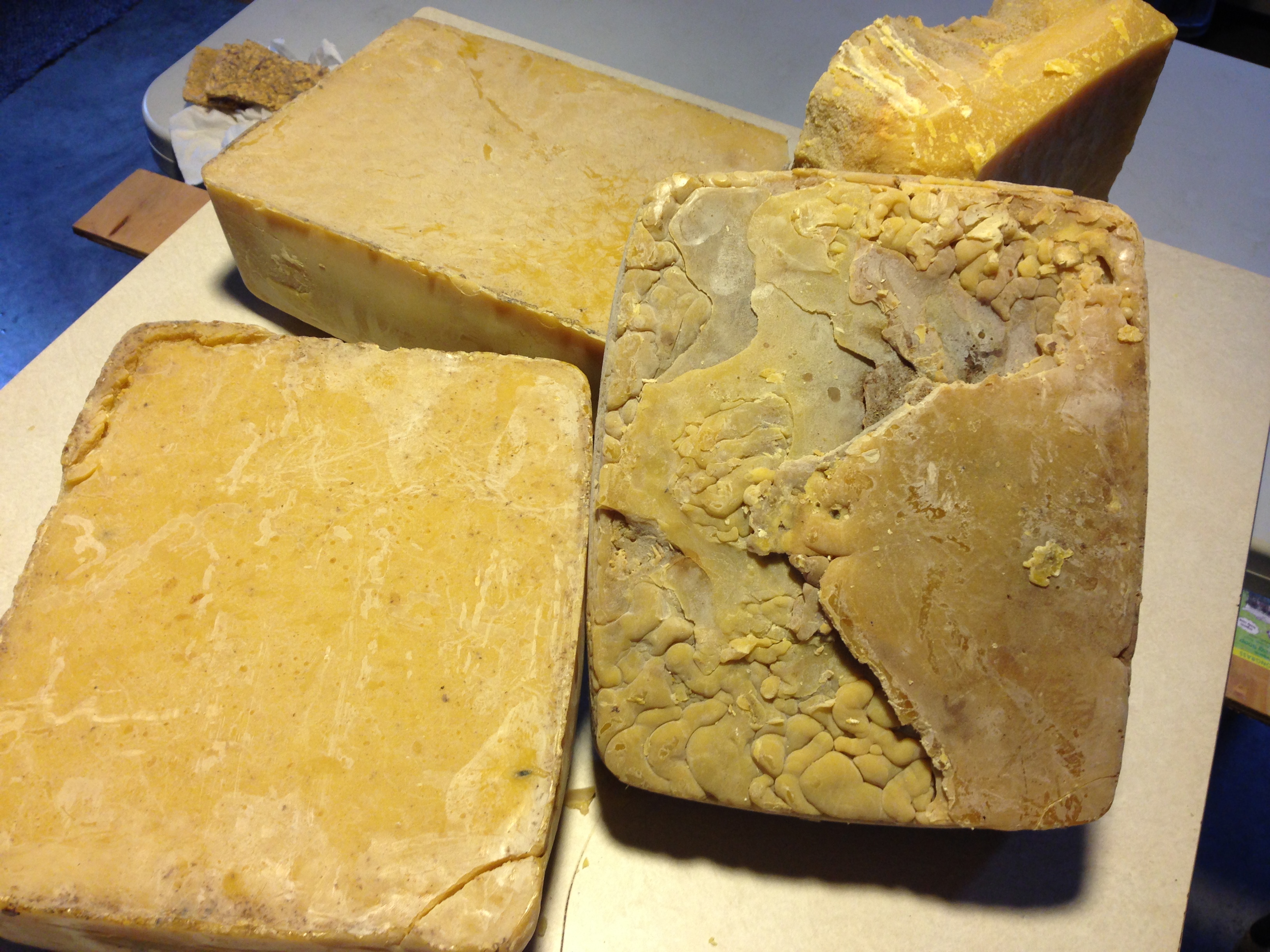 Beeswax does come in other colors:
Brown-ish wax is dirty with hive debris and excess waste, pictured to the right. It's kinda ugly.

Light yellow wax has been processed carelessly, retaining very little nutrients or benefits. 

White beeswax is dead with practically no nutritional value at all. 
Since 1999, we have been committed to working with small bee keepers, providing the highest quality beeswax lip balm and lotion stiks with the most health benefits. Lip care with conditioning beeswax, contains a naturally occurring SPF of 4.

LiXTiK Beeswax Lip Balm and LiX Lotion Stiks have an unlimited shellfire without the addition of synthetic preservatives. 

Contains anti-oxidant naturally occurring Vitamin E, certified organic coconut and certified organic sunflower (USA grown) oils, 100% pure natural essential oils.

One application lasts for hours. 

Lip Balm soothes and smoothes chapped lips. Lotion stik helps heal cracked, sore hands, rough heals and peeling foot bottoms, and dry facial skin.

Free from petroleum, limonene, parabens, alcohols, artificial and mineral colors, artificial fragrances, sodium laural and sodium laureth sulfates, antibiotics, palm oil in all forms, GMO's in all forms, soy, corn, wheat, canola, lanolin. Really, there's only 4 ingredients.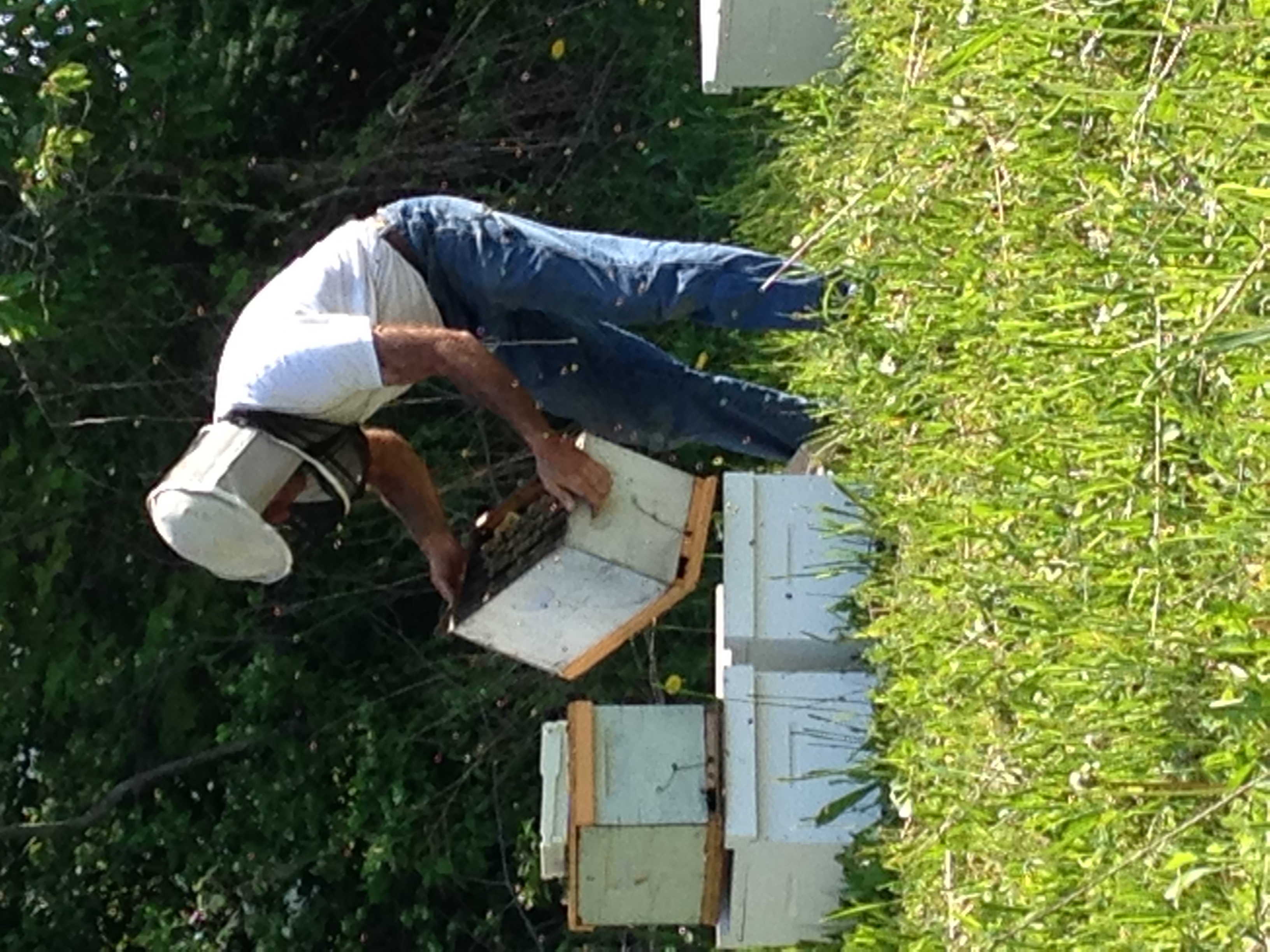 For 3 years, we had bee hives on our property. I totally loved them. They made the 5 acre field behind our house hum. When they made honey, the whole place was heavily perfumed. They made honey 2 times a season. Once with the Queen Anne's Lace, and again with goldenrod. The 2 had different perfumes and very different colored honey.
Occasionally they swarmed! One time, I was in the middle of dyeing some wool in the studio, which was in the greenhouse that summer. The greenhouse was between the hives and the house. 
I would time the dye bath cooking, and go between my office and the greenhouse. The day they swarmed, I came into the office from the greenhouse. By the time I went back out there were something like 3,000 bees in front to and inside the greenhouse. The swarm was 15 feet tall. It was magnificent!
My wool was cooking. If I didn't stir it and check the temp, the wool and natural plant dyes could easily be ruined. I ran around to the back of the house and put on my rain jacket, hood up, front zipped. Then I ran back to and into the greenhouse. As I stirred my wool and checked the temp., the bees buzzed and flew around. Only a few bounced into my jacket. 
When they swarm, usually it signifies that a new queen was born and she and her workers and drones are ready to move out. Only 1 queen to a hive. Paul, our beekeeper, was new at beekeeping and didn't have any extra hive boxes at our house. So the bees were discussing where to set up a new hive.
After many hours of discussion in that big buzzing mass of bees in front of my house, they flew away to a tree in my hedgerow.
Here is link a piece of wool art I created after the first time I witnessed a swarm. 
Have A Great Story About Your Favorite Soap & Lip balm?
Do you have an interesting, fun and fact filled Ithaca Soap and LiXTiK Beeswax Lip Balm story? Share it! You'll receive a 15% off coupon for your next purchase as a thank you gift.

It is a requirement that you be nice, respect others, and refrain from using profanity. This is a fun place to get on your personal soap box. Thanks for sharing.
What Other Visitors Have Said
Click below to see contributions from other visitors to this page...

Librarian

I always enjoy reading your newsletter. Thanks for sharing all your tidbits, but especially for you and Andy working at creating the best products for …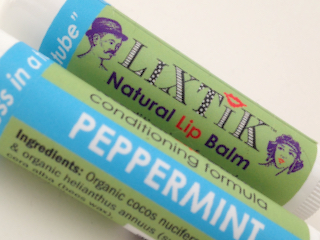 Moisturize, hydrate, and nourish your lips with wonderfully luxurious
Leave your lips moist and smooth for many hours. Soothes severely chapped lips.