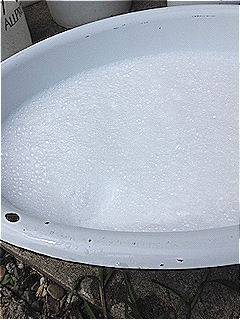 Here's how I wash my fibers:

1. Fill a sink or wash basin with cool - warm ish water, swishing around the soap to get good suds. 
2. Place in garments, making sure there is enough water for the fabric to swish around freely. If the suds get eaten up immediately, your garments are a little dirtier than you thought (wool can be like that) and you may want a little more soap. Soak for 30-60 minutes and swish around 1 or 2 times.
3. Drain, squeeze garments, fill basin again with cool ish water, swish around. Repeat this 2-5 times to get all of the soap out.
4. Fill basin 1 more time and add some white vinegar - anywhere from 1/4 c to 2 c depending on how much fiber you are washing at one time. Add your rinsed garments, swish around and let soak for 10 minutes. Rinse again. 
5. Squeeze out all excess water. Lay a towel on the floor, lay garments in the towel, roll it up and gently step on it. This easily squeezes out all of the water. Dry either laying flat or hanging depending on the garment.
Hand knit should always lay flat. They will stretch and become misshapen. Tightly woven garments can be hung. However, loosely woven garments may stretch out the shoulders if hung on hangers.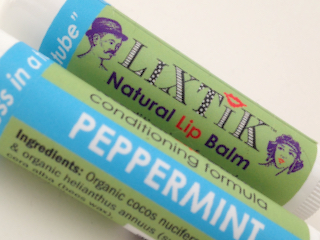 Moisturize, hydrate, and nourish your lips with wonderfully luxurious
Leave your lips moist and smooth for many hours. Soothes severely chapped lips.