Liquid Hand Soap 
Concentrate 
How to make hand soap refill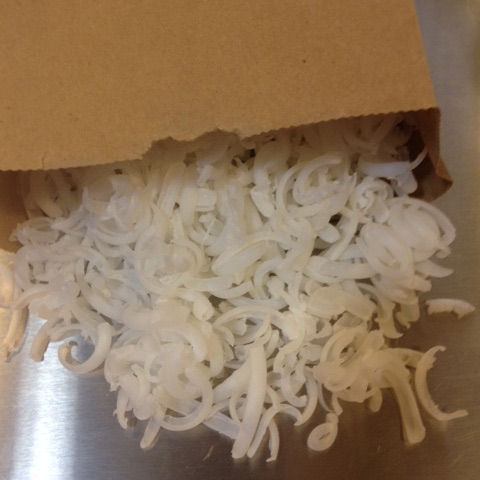 1 quart of liquid soap ships in dry form in a paper bag.
Our liquid hand soap is LOVED. It's different than other soaps, since we don't use surfactants or thickeners. It's real soap made from plants. It has a great lather, and cleans well. It's sudsy, leaving you, your dishes, your house, your chicken coop, your bathroom, your windows, and so much more, sparkling clean.
Using this liquid soap refill will naturally decrease bacteria in your kitchen and in your dishwashing sponge. Read here about how the soap molecule naturally works.
When I see change on the horizon, I disrupt it and come up with a solution. This patent pending, dilute at home Liquid Soap Refill, is the solution to plastic bottle supply line disruption. Just add water.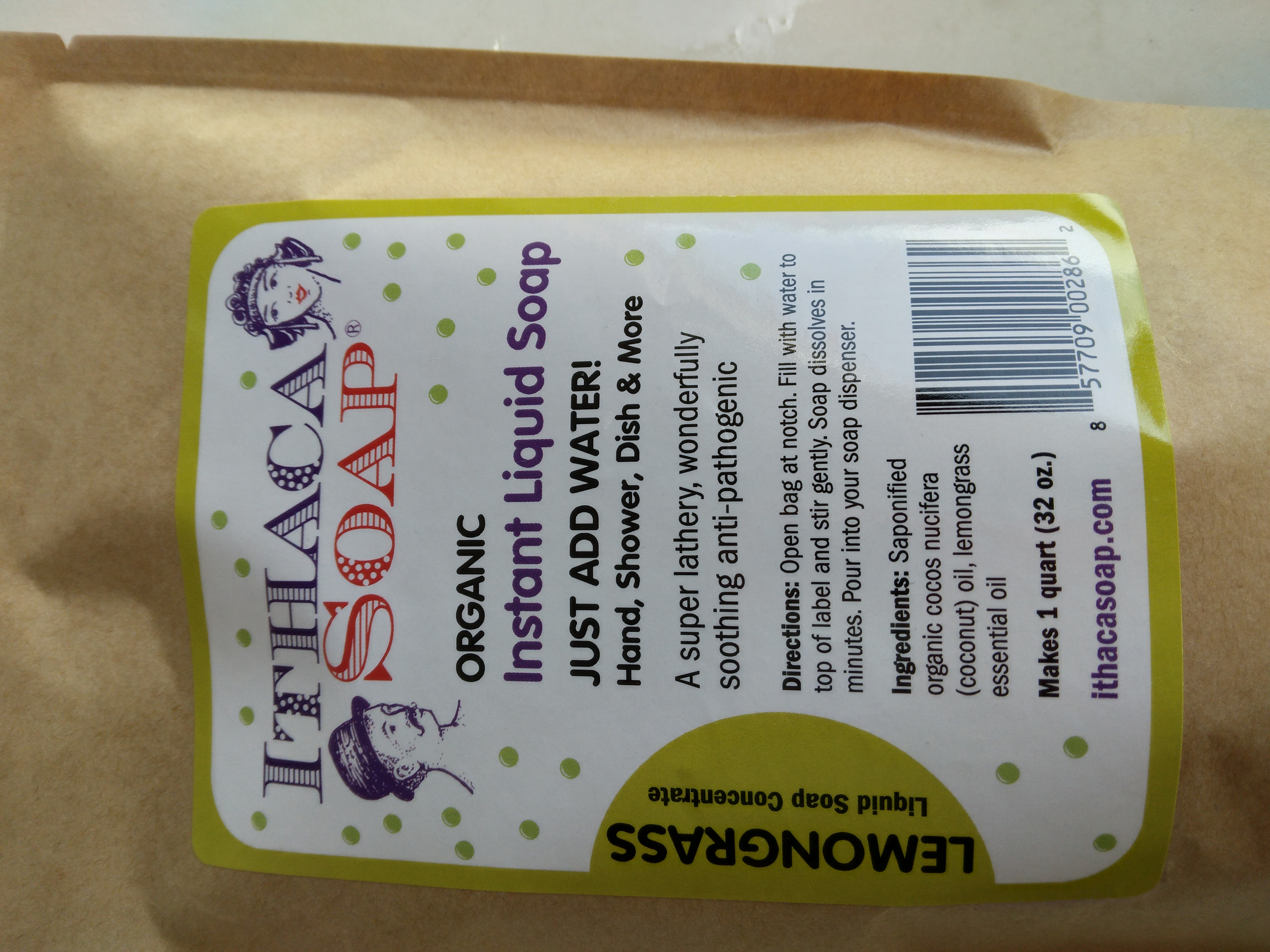 This is Phase III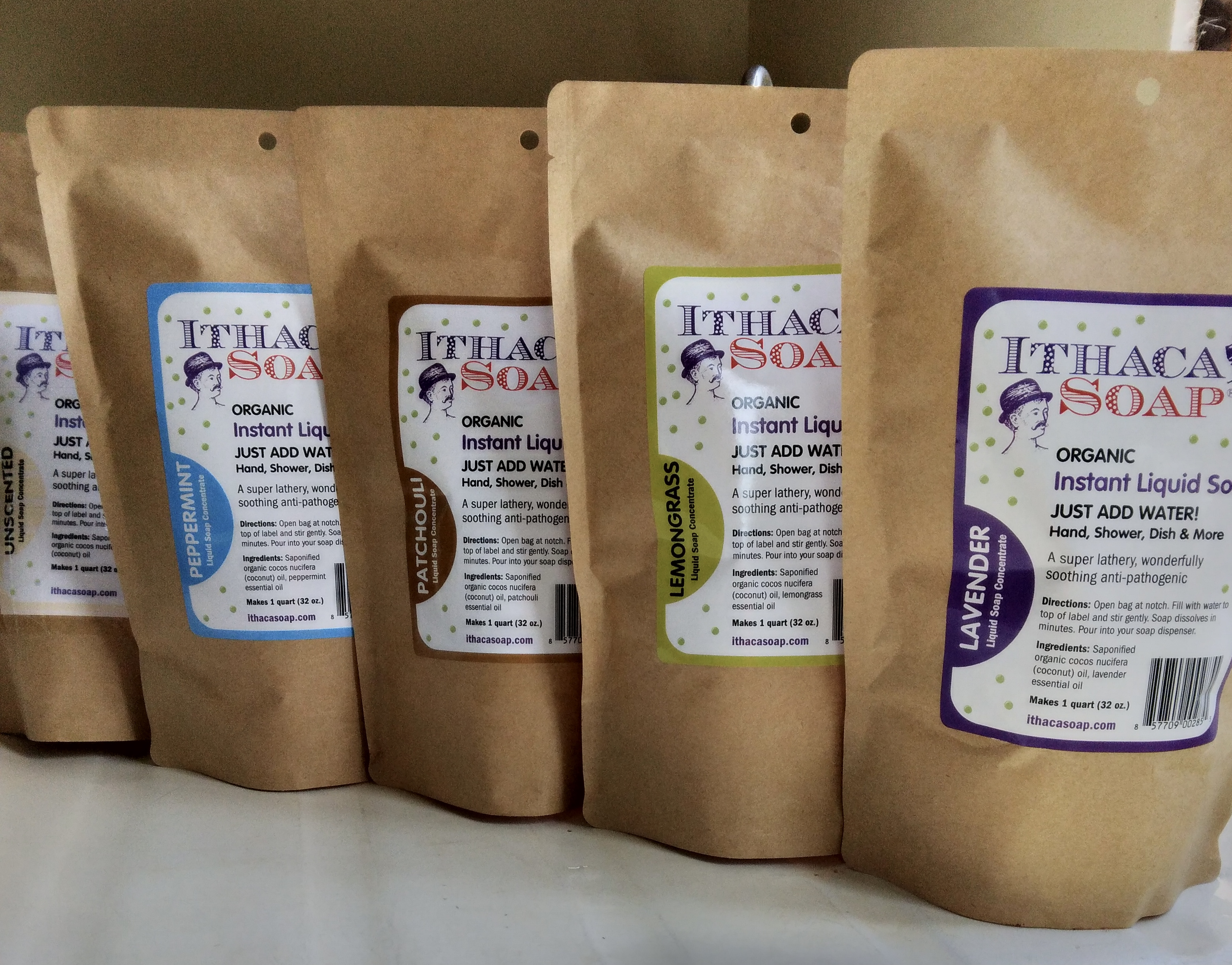 Instant Liquid Soap is the perfect stovetop cleaner. It's gentle on your hands while being tough on built up, caked on grease. Click here to read How to Clean your Greasy Stovetop using zero waste natural soap methods
Tear open pouch at notch
Fill pouch with water to top of label. Gently stir.
Pour into a reused plastic bottle. Use.
The future starts now as you end single use plastic bottles. Click here
The idea for a "dilute at home" soap occurred to me when I noticed a big problem in Oct. 2019. Around that time, the trade war with China was heating up. Stuff like that really effects a small business, whether or not you source from there. Trade wars effect everything and everyone. Store shelves empty. Your favorite items disappear. Sometimes forever. It was the Holidays, and we were busy. We were doing well with our Mom and Pop store accounts, that I spent the last 2 years cultivating for our business.
The truth about Zero Waste click here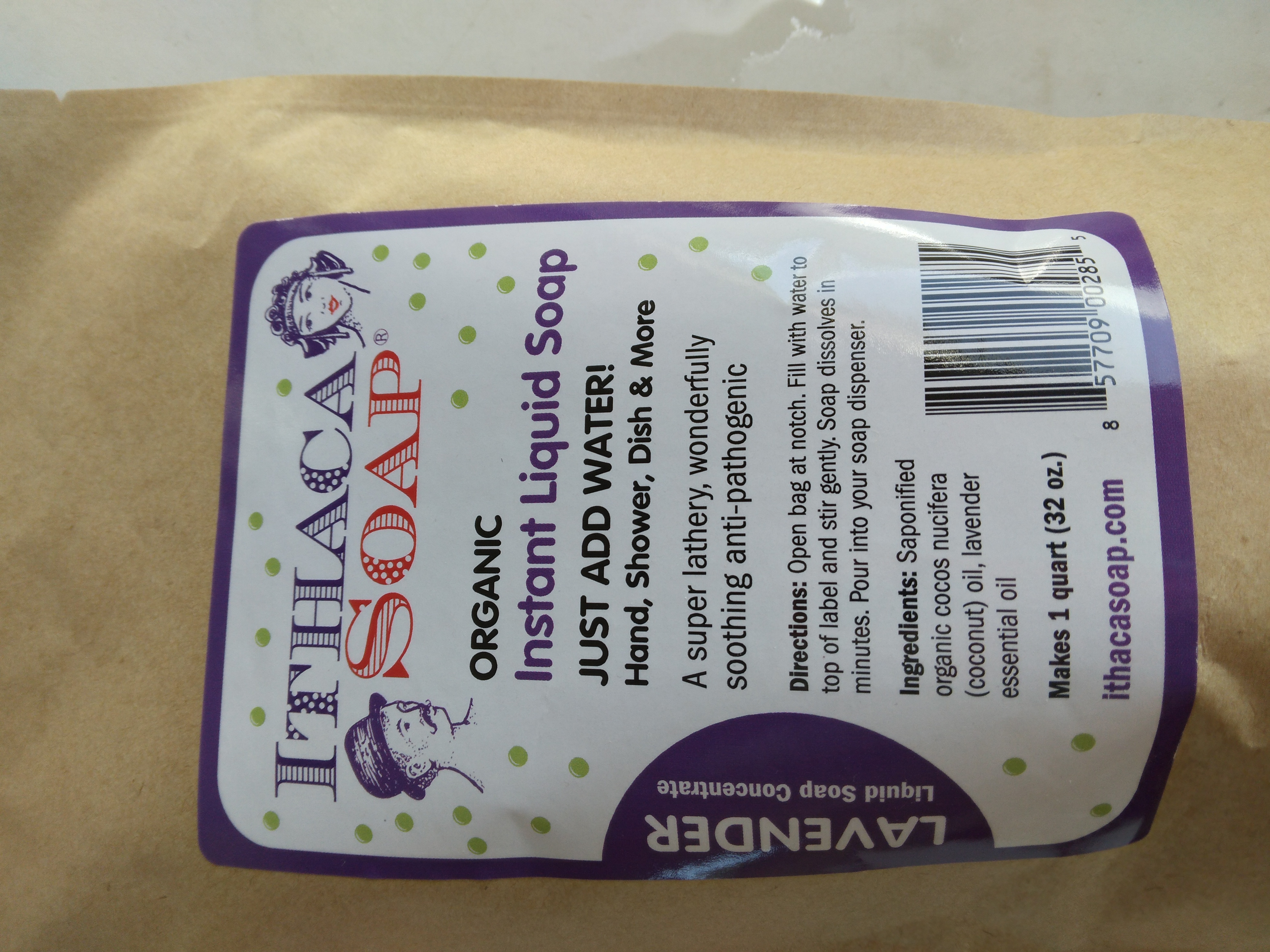 Dilute the Instant Liquid Soap right in the bag. It's easy!
Business was good in January 2020, when I heard about the virus, in China. I always connect the dots. Sometimes I do that, when it seems that they shouldn't be connected.
We did a small wholesale show in Feb. It was a terrific show when I scoped it out in 2019. By the time we went to the show, the virus was traveling around the world. It was in Europe. Cruise ships were being effected. The show was poorly attended and business people who had been doing it for years were quietly alarmed. 
Hand washing with real soap is best.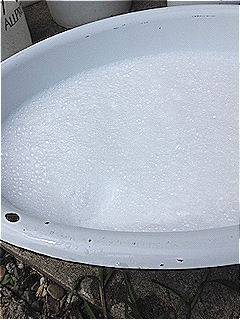 By March, we needed to get our regular plastic bottles for our popular Ithaca Soap Liquid. Our bottles are (were) blown about 50 miles West of Ithaca. Our New York State supplier didn't have them in stock. The estimated delivery time was 5 months out. That's WAY too long. So I picked another bottle in stock with a red twist top. These bottles are usually used for ketchup. I found the nozzle really useful. I love having that bottle at my kitchen sink for doing dishes. Simple liquid hand soap refill instructions for dishes, hand soap, etc.
Phase I:  Liquid Soap Refill
This was phase I.
We heard oil refinery towns in Texas were shutting down from someone we know who is a truck driver there. I took this as a sign of supply lines becoming unreliable. That's where the bottle resin for our local bottle blower likely comes from. Solution? Make our same soap, and pack it in a paperboard soap box, instead of a plastic bottle. It's 1/2 the price of buying it in a plastic bottle, 85% less shipping weight, and it's one less plastic bottle going to the landfill or the recycling plant.
---
Plastic is an amazing invention. It changed how food was stored and how long that stored food lasted. It lasts forever, so it's reusable, even though most uses are one time. It's everywhere. Look around you at ordinary items in your house, your car, your clothing, your fridge, your desk, your furniture. I am always looking for ways to replace plastic. I carry a glass jar to drink water from. I know it weighs more than a plastic one. And glass breaks way more easily than plastic. I get it. I use plastic all of the time. It's a constant puzzle I'm trying to solve.
Read this if you are interested in licensing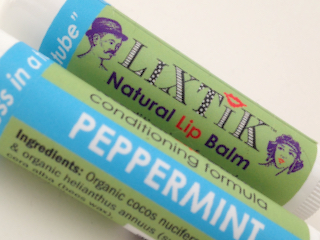 Moisturize, hydrate, and nourish your lips with wonderfully luxurious
Leave your lips moist and smooth for many hours. Soothes severely chapped lips.

| | |
| --- | --- |
| Choose from 8 LiXTiK Beeswax flavors/scents. Ingredients: Organic coconut and sunflower oils, premium beeswax, 100% pure essential oils | |