Clean hair brush
A clean hair brush is maintained easily, with a simple hair brush cleaning routine that you can do every 1-2 weeks.
Aside from removing hair every time you brush your hair, the best way to maintain a clean hair brush is with soap and water.
Every time you brush your hair, you are removing dead skin from your scalp and excess dust that your hair collected simply from being out in the air.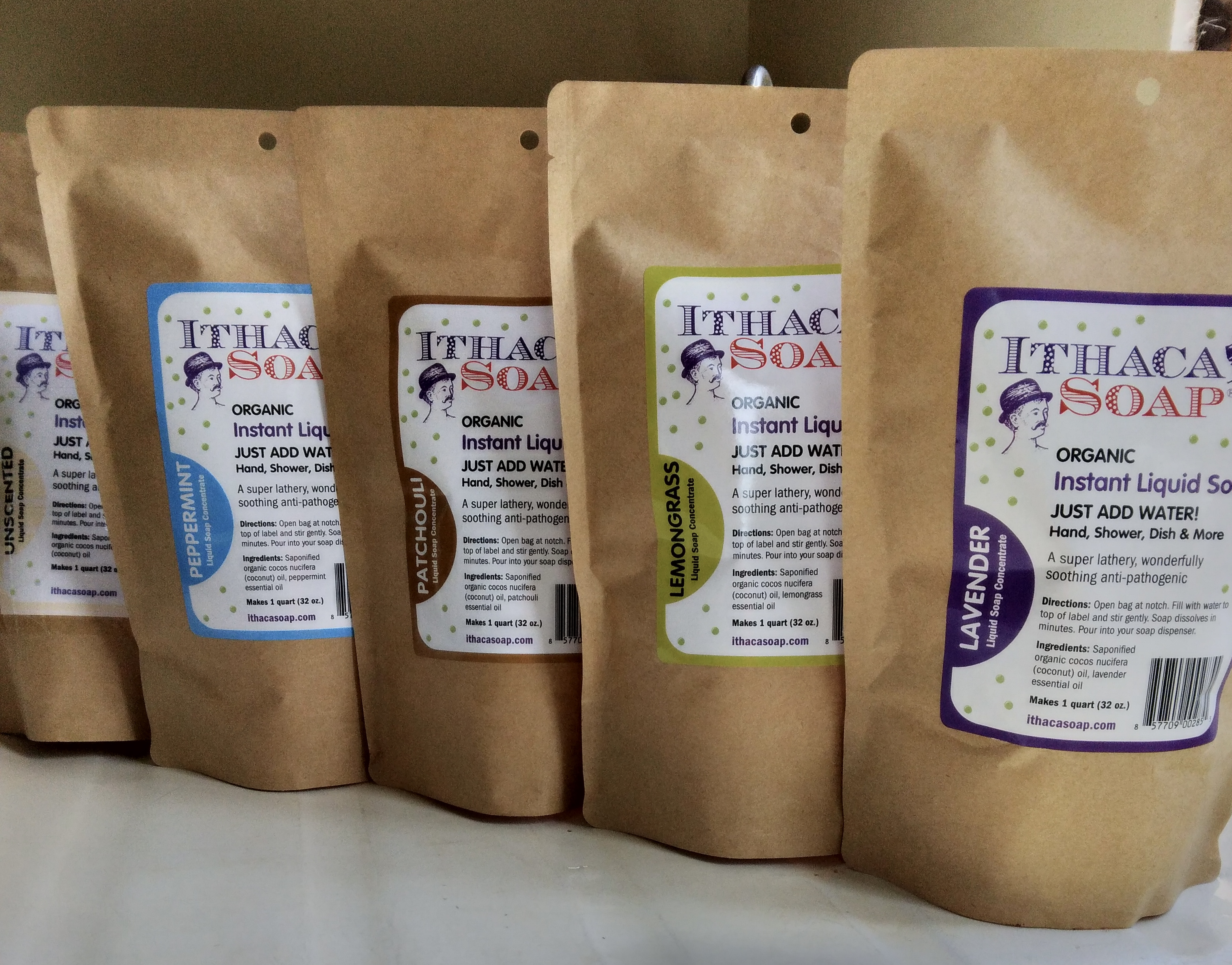 Choose from 5 different natural essential oil scents
Instant Liquid Soap is the perfect stovetop cleaner. It's gentle on your hands while being tough on built up, caked on grease. Click here to read How to Clean your Greasy Stovetop using zero waste natural soap methods
Tear open pouch at notch
Fill pouch with water to top of label. Gently stir.
Pour into a reused plastic bottle. Use.
The future starts now as you end single use plastic bottles. Click here
Look at your hair brush
Does your hair brush have dust in it? How about a little bit of residue on the bristles? It all depends on what you wash your hair with, what you use as hair conditioner, the conditions your hair is in during the day, and how often you wash it. 
Maintaining a clean hair brush
Maintaining a clean hair brush can become an easier task if you avoid excess build up on your hair from hair care products.
Click here to read about Olive Oil Shampoo Bar and here to read about the unexpected best long hair conditioner.

Olive Oil Shampoo Bar. No plastic bottle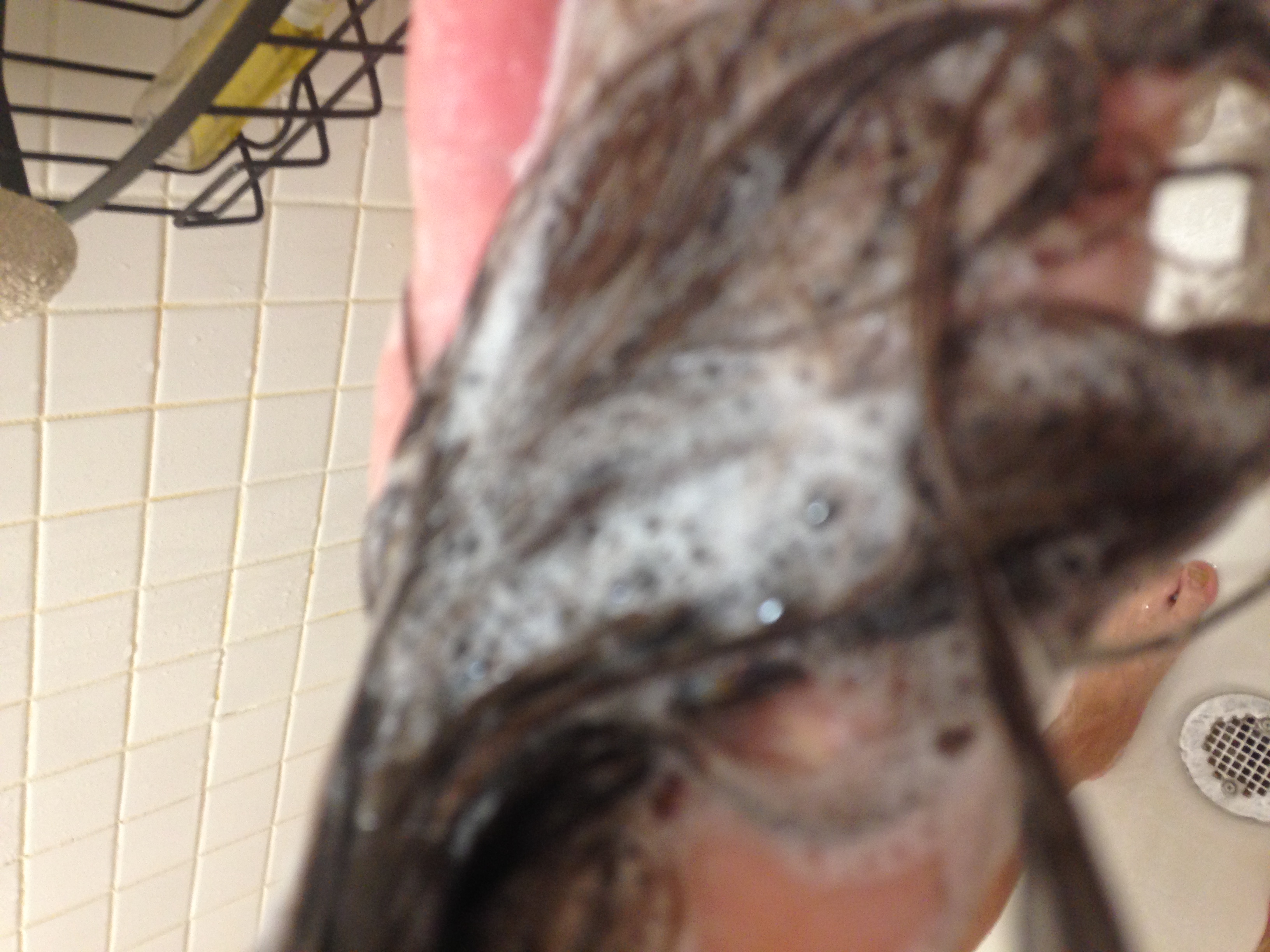 Sudsy Olive Oil Shampoo washing hair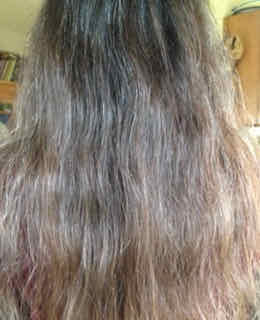 Shiny soft hair
---
Are you doing construction or carpentry? You are dealing with a lot of dust while you work. Do you wear a hat, or is your hair a great dust collector? 
What about if you are gardening, and  you accidentally fling a clump of dirt up in the air and it lands on your head. Or maybe you're an avid cook or baker. Kitchen grease doesn't just collect on your stove hood screen. That thin film of flour that seems to cover everything when you bake a loaf of bread or bake a cake, also settles on your head. 
Maybe you're an athlete or you workout daily. Sweat also collects on your scalp and in hair. When you brush your hair, your hair brush collects it all.  
Clean your hair brush
Remove all hair with a comb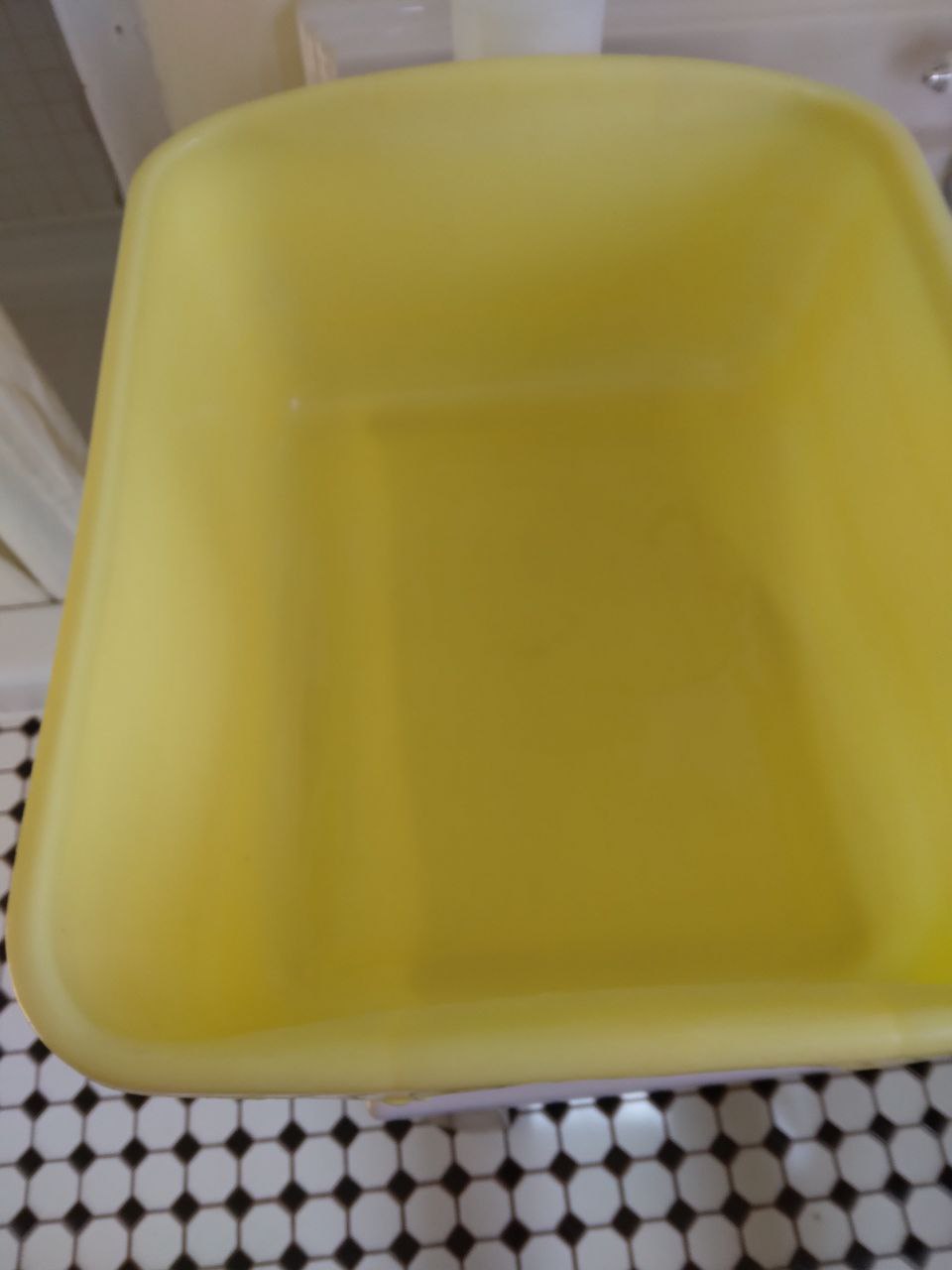 Use a clean basin or clean sink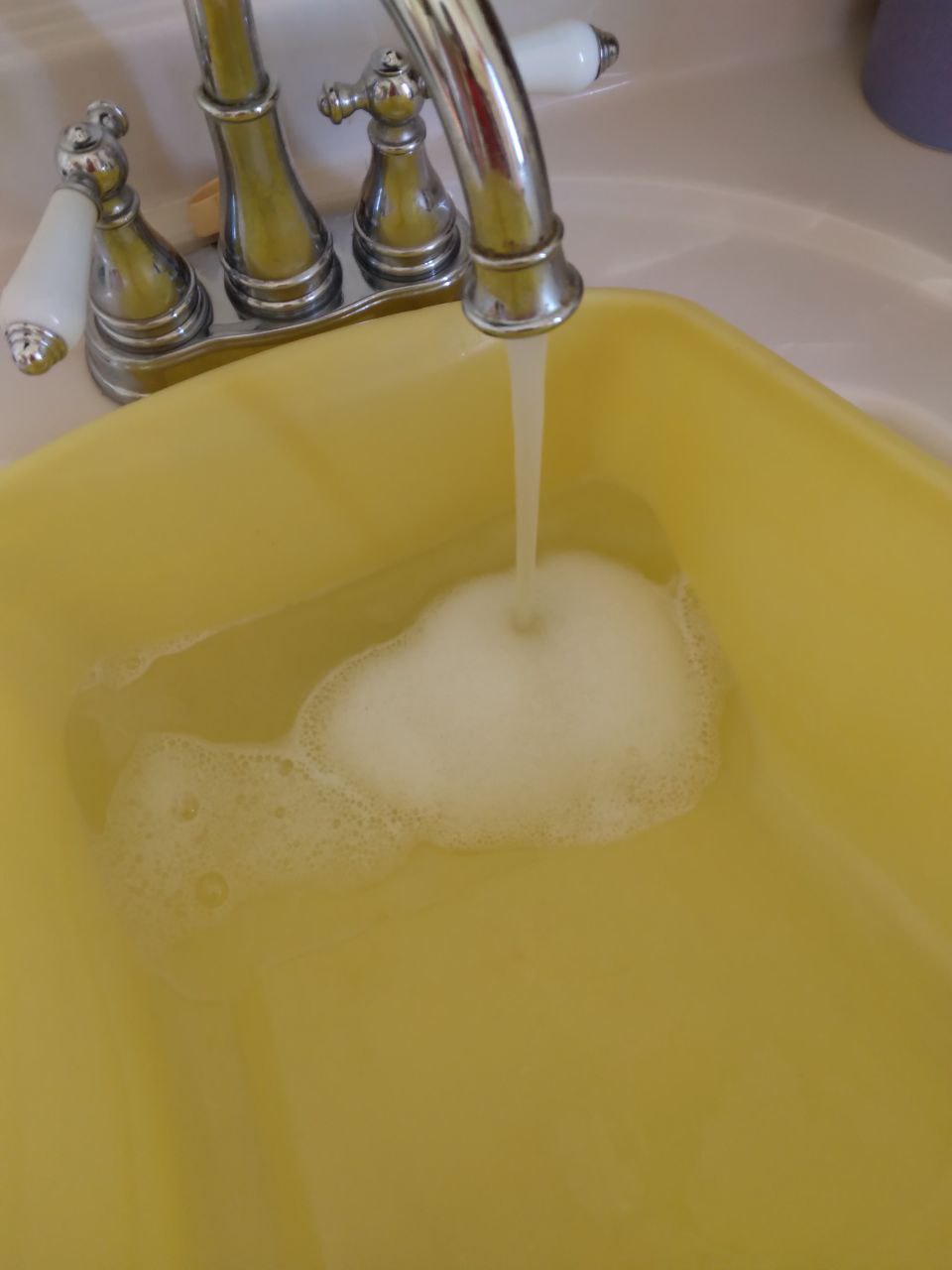 Use a small amount of Instant Liquid Soap to make sudsy water
Maintaining a clean hair brush is a quick simple task that should be done every 1-2 weeks. Here's how.
Remove all hair from the brush with a fine tooth comb. 
Squirt a small amount (about 1/2 baking teaspoon) of Instant Liquid Soap into a basin or clean sink with a drain plug. Fill the basin or a clean sink half full with warm water. The Instant Liquid Soap will suds up into a nice foam. 
Swish the sudsy foam with your hand gently.
If the bristle pad is removable, take it out and soak separately from the handle. Place hair brushes bristle side down in the soapy water and place combs in the basin.
Let soak for 10-15 minutes.
If there's build up on the bristles or comb tines, scrub with a clean sponge that you use specifically for this purpose. If there's a lot of build up, drain the water after scrubbing and fill again with clean soapy water. Soak the hair brushes and combs for another 5 minutes.
Drain and shake out the brushes. Gently press down on the hair brush bristles to get excess water out of the padding.  Do this outside, if you can. 
Air dry in a sunny spot. If you can, dry your hair brushes and combs in the cleaned and dried basin, outside in the sun.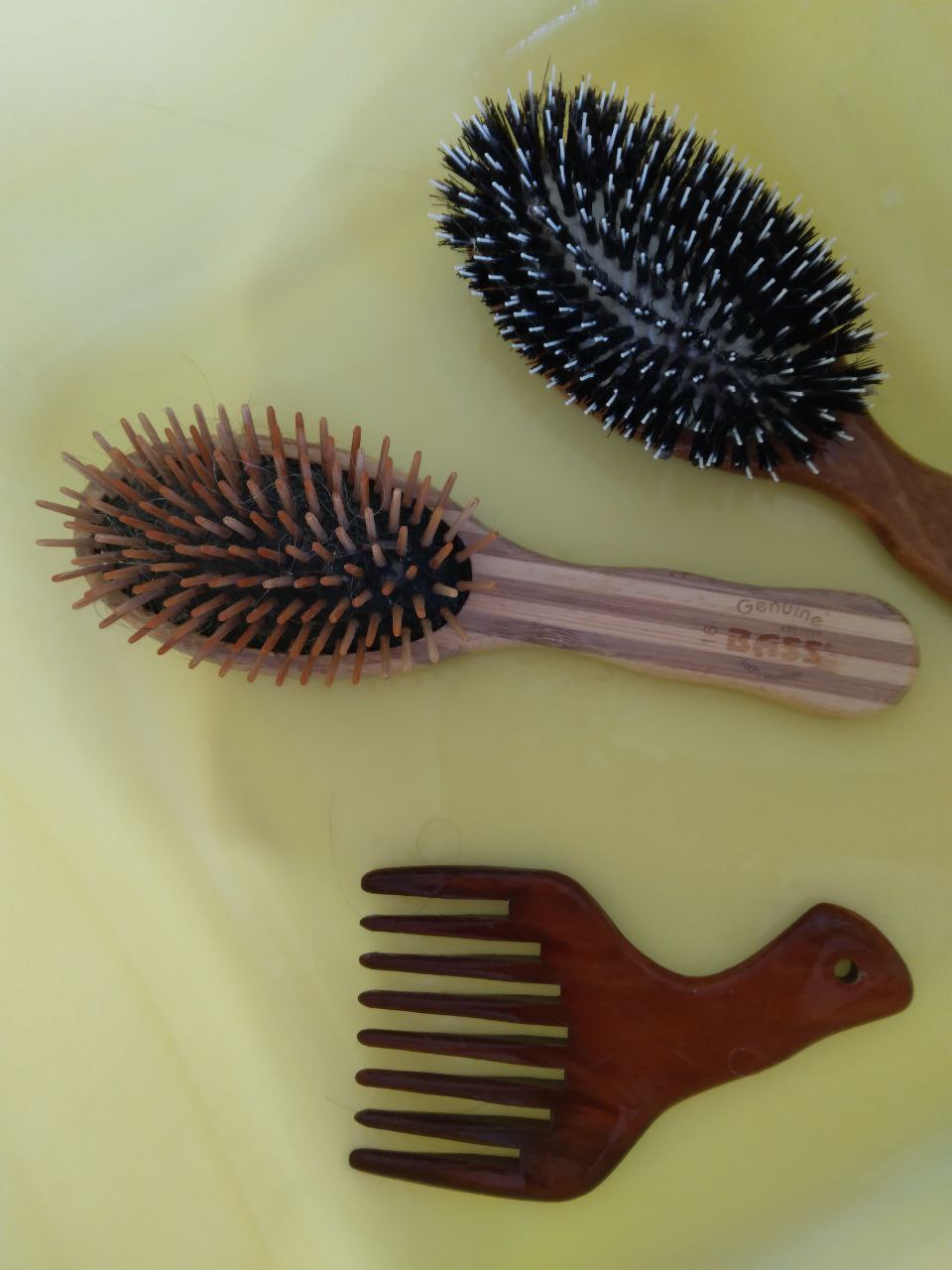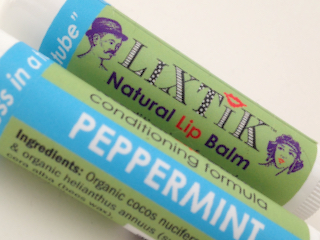 Peppermint bees wax lip balm
Moisturize, hydrate, and nourish your lips with wonderfully luxurious
Leave your lips moist and smooth for many hours. Soothes severely chapped lips.
| | |
| --- | --- |
| Choose from 8 LiXTiK Beeswax flavors/scents. Ingredients: Organic coconut and sunflower oils, premium beeswax, 100% pure essential oils | Get a 3 pack and save |
Go Soap (aka Waterless Hand Soap) dilute ratio
We have renamed Waterless Hand Soap to Go Soap.
You have an empty Waterless Hand Soap 2 oz. spray bottle and want to refill it. Make a Go Soap refill. 

Dilute one bag of Instant Liquid Soap into one quart of liquid soap (32 oz.).
Follow the instructions on the package.
Pour 1/2 of the quart of liquid hand soap (16 oz.) into a one gallon container and fill it SLOWLY with water. This makes 1 gallon of Go Soap, aka waterless hand soap, that you use as hand sanitizer replacement and general cleaner.
Refill an empty spray bottle to use on everything. Click here for more uses