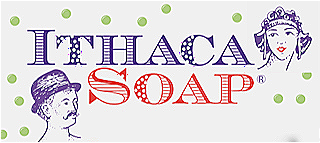 ---
Eat good food. Use good soap.
I started the fermented vegetable series. Click the link below to learn this simple way to preserve food. It's the missing link when making so many foods. Now you too can do this.

fermented-vegetables.html
Ithaca Soap

---
Coupon!
Here's a coupon for our Liquid Soap Refill. Use this code 25LiquidSoapRefill at the checkout. It's a great savings. An even better savings is to purchase the monthly subscription

In the spirit of getting the word out for our patent pending no plastic Liquid soap Refill, we are having a 25% off discount for the month of January.

It seems that we are very early in this no plastic revolution. Many small businesses are struggling to keep going. Big businesses are locked into their inventories, since they now have to plan for months in advance. We have the advantage of being ahead of the curve and so do you.
Liquid Soap bar Concentrate
LQbLa Subscribe
Lemongrass Liquid Soap Refill monthly subscription
Subscribe LQb Un

---
Winter Ithaca Market

The Ithaca Winter Farmers Market starts this Saturday Jan. 8th at The Triphammer Market Place.

Click the link below to read about it. You can order online from the farmers market store and pickup
Winter Ithaca Farmers Market

---
Shipping


Since shipping is out of our hands, I have adjusted our free shipping offer to keep up with the changing times.

Because you are Soap Tribune Subscribers, you have a free shipping coupon for orders of $75.00 or more.

Simply copy and paste the coupon code in the shopping cart. This is the code "freeshippingtribune"

I apologize for this extra step in the checkout process.

I've been reading about shipping rates going up in Dec and January.

---
Do you need a last minute gift?
Get a gift card for that last minute gift. It's easy and you can e mail it! gift cards

---