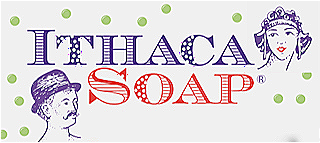 ---
Waterless Hand Soap
We are almost out of the Waterless Hand Soap pump spray bottles. There are a few left.

Click the link below to read about how you can make your own Waterless Hand Soap refill from the Instant Liquid Soap for $.20 for a 2 oz. bottle refill.
---
Blueberries
I heard a rumor from a blueberry farmer, that the blueberries are going to be at the Ithaca Farmers Market this weekend.

I make blueberry everything. Pie, jam, salad ingredient, snack, ice pops. Whatever I can think of.

Click the link below for my Blueberry Custard Pie recipe.

ithaca-farmers-market.html

Instant Liquid Soap uses


---
Diamonds are forever
Herkimer diamonds are an amazingly clear diamond like quartz crystal that you can mine in Middleville, NY. It's a fun way to get some great exercise with shiny prizes.

The Ace of Diamonds Mine and Campground is open for the season and a great place. I have mined for diamonds and have a few set in a necklace and earrings.

They have a store with Herkimer diamond jewels and Ithaca Soap Instant Liquid Soap.

Do something different while you're out on this holiday weekend



Ace of Diamonds

best-natural-hand-soap-near-me.html

Instant Liquid Soap
---
Check out the video I made
Instant Liquid Soap YouTube
---
Small business rocks!
Are you staying in Ithaca? You have to check out Stonebend farm. It's right up the road Upper Treman Park.

There's local beer and some very delicious wood fired pizza all made fresh with local everything. Farmer Ground Flour Local Cheese, sausage, and tomato sauce grown right there

Plus the view is spectacular. The tavern is in a greenhouse, that is wide open for summer, cool and comfortable. And there's live music. It's child friendly and a super place to go. Check it out on Porter Hill Rd. in Newfield, NY

Wash your hands with Ithaca Soap and get some LiXTiK at the pizza counter.
---
Shipping


Since shipping is out of our hands, I have adjusted our free shipping offer to keep up with the changing times.

Because you are Soap Tribune Subscribers, you have a free shipping coupon for orders of $75.00 or more.

Simply copy and paste the coupon code in the shopping cart. This is the code "freeshippingtribune"

I apologize for this extra step in the checkout process.




---