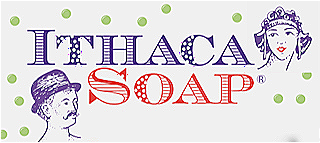 ---
My birthday gift to you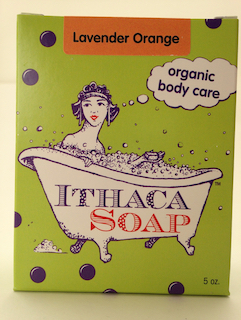 Free Soap Bar w $75.00 purchase
Ithaca Soap Bars My birthday is in March and this year, I'd like to give away a free Ithaca Soap Bar with every $75.00 purchase, as a thank you for loving our soap and lip balm.

Pick whichever bar you either love and need an extra of or something you've been wanting to try but weren't sure. Mention it in the notes section in the shopping cart and we will send it with your order.

Now through March 31, 2021
---
Write a product review and receive a coupon
When you purchase something from us, you should receive an invitation to write a product review. This new website is great, because you can only do this if you have purchased something, so there are no spam reviews. We got hundreds of spam reviews on the other website, that I had to wade through and deal with.

You will receive a coupon after you write your review. Thanks in advance! Ithaca Soap
---
RSS
If you follow RSS feeds, I finally started one, and you can follow it!
hand-soap-blog.html
---
Dilute at Home
If you missed last week's instructions to Dilute our Liquid Hand Soap Refill at Home, here it is again. I am Still working on uploading this! If you'd like it sooner, I can e mail it. Please contact me at wendy@ithacasoap.com and I'll send it right over. liquid-hand-soap-refill.html
---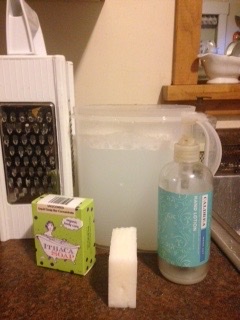 LQDb
---
Winter Farmers Market Sat. from 10:30-2pm
ithaca-farmers-market.html The indoor Ithaca Farmers Market's in full swing Saturdays at the Triphammer Mall. There's even some vendors setting up outside in the parking lot and in a storefront.

Remember, we do not attend the Winter Market. You can order and do a pick up at The Winter Market Saturdays from 12-2pm.

If you would like to order Ithaca Soap and Beeswax Lip Balm and do curbside pick up, order through the farmers market online store here IFM store
---
Gift cards let your recipients make their own selections
gift cards
---
Give the gift of good soap. Buy in bulk and spread the idea that soft hands is possible in the age of washing your hands a lot.
---
Hand washing has always been the best way to keep from getting sick. But with the coronavirus (COVID-19) outbreaks, hand washing matters more than ever.

Hand washing prevents the spread of germs, including coronavirus.

Click on the link for more info... hand washing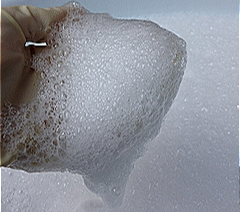 disease-control.html
---
Free shipping on orders of $60.00 or more in the continental US
We ship world wide. I go through the trouble of finding the least expensive way to get what we make to you.
---