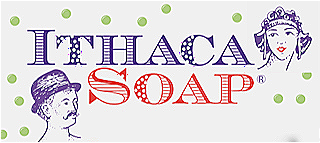 ---
Laundry Soap


There are many DIY (do it yourself) laundry soap recipes out there. They require a lot of effort to make, resulting in a satisfactory, yet not perfect, laundry soap, that doesn't clean as well as you would like, but you use it anyway because it's better than detergent. I know about this, because I made an imperfect laundry soap recipe and used it for years.

Here's a little of my laundry soap history: Click the link below

laundry-soap-recipe.html

Instant Liquid Soap uses


---
18 in 1 soap plus a whole lot more
The Instant Liquid Soap is very versatile. Here's the short list of uses.

You can dilute the Instant Liquid soap to different strengths and use it for different purposes. The Instant Liquid Soap is great for:

1. Hand washing dishes 2. Cleaning a greasy stovetop 3. Clean your refrigerator 4. Clean small kitchen appliances 5. Fruit and vegetable wash 6. Farm fresh egg wash (right before cracking open the egg) 7. Cleaning hair brushes 8. Cleaning your toilet 9. Use as an accessory to your bidet toilet seat 10. Shower body wash

Click the link below for the whole list

Instant Liquid Soap

best-natural-hand-soap-near-me.html


---
Coupon
LiXTiK is on sale for everyone with a 25% off coupon.

You, who receives this newsletter, is getting a 35% off coupon. Use the code 35%Lips at checkout

coupon expires 8/1/22

Beeswax Lip Balm


---
GrassRoots
The sour cherries have come and gone and the blueberries are going fast. This year's garlic has been harvested. That means it's time for the FingerLakes GrassRoots Festival.

Take a festival break on Saturday morning and have breakfast at The Ithaca Farmers Market.

That bar of soap you spent $6.00 on at the festival has already washed away. Visit Andy in booth 6 to get your festival personal care made to last until next year's festival.

Remember 1 bar of Ithaca Soap last for up to 84 showers. That's $.10.5 (ten 1/2 center!) instead of more than $1.00 per shower.



ithaca-farmers-market.html

Ithaca Soap Bars


---
Check out the video I made
dish washing video
---
Small business rocks!
I am going to be at The Finger Lakes Welcome Center again in Geneva, NY this Saturday demonstrating our fabulous Instant Liquid soap.

This is by far the best welcome center I have ever seen. There's a farmers market, local wine, beer, and spirits tasting bar, a great local menu cafe, boat rides, a delightful walk around the lake and so much more.

I'll be there from 11-2. See you there!

FLWC


---
Shipping


Since shipping is out of our hands, I have adjusted our free shipping offer to keep up with the changing times.

Because you are Soap Tribune Subscribers, you have a free shipping coupon for orders of $75.00 or more.

Simply copy and paste the coupon code in the shopping cart. This is the code "freeshippingtribune"

I apologize for this extra step in the checkout process.




---