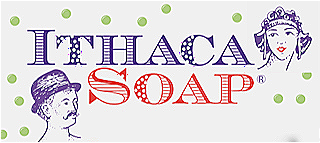 ---
Free Foaming Pump
We got these foaming pumps so I can have On the Go Soap when I do sampling and demos, and for our Ithaca Farmers Booth. So far, I am so pleased with them. The pump cap fits a standard glass small mouth Mason jar size or a mayo jar headed for the recycling. The pumps fit a 16 or 32 oz. jar.

We are giving them away free until Sept. 1, 2022 with any Instant Liquid Soap 4 or 8 quart purchase.

But for you subscribers, we are also offering them free with any $50.00 purchase. If you already have Instant Liquid soap and want one of these foaming pumps, type "Free Pump Please" in the notes section of the shopping cart. The expiration date for your special offer is Oct. 1, 2022

Instant Liquid Soap

best-camping-soap.html


---
Tomatoes are in!
The Ithaca Farmers Market is bursting with tomatoes. Tomatoes are so versatile, they can be in almost every savory dish. There are so many varieties and colors, shapes and sizes.

Click the link below for a yummy cherry tomato fried egg meal.

The Instant Liquid Soap diluted to the Waterless Hand Soap ratio makes the best fruit and vegetable wash.

The Ithaca Farmers Market is bursting with Summer bounty.



ithaca-farmers-market.html

fruit-and-vegetable-wash.html


---
18 in 1 soap plus a whole lot more
The Instant Liquid Soap is very versatile. Here's the short list of uses.

You can dilute the Instant Liquid soap to different strengths and use it for different purposes. The Instant Liquid Soap is great for:

1. Hand washing dishes 2. Cleaning a greasy stovetop 3. Clean your refrigerator 4. Clean small kitchen appliances 5. Fruit and vegetable wash 6. Farm fresh egg wash (right before cracking open the egg) 7. Cleaning hair brushes 8. Cleaning your toilet 9. Use as an accessory to your bidet toilet seat 10. Shower body wash

Click the link below for the whole list

best-natural-hand-soap-near-me.html

Ithaca Soap Bars


---
Check out the video I made
dish washing video
---
Small business rocks!
True Food in Nyack has Ithaca Soap bars and LiXTiK Lip Balm.

The foodies, the health experts and the wellness seekers who believe in a good glass of red. The flavor fanatics, the plant-based and the protein obsessed. The cocktail wizards and the culinary visionaries who concoct and create. The farmers, the growers, the winemakers and the bakers. The green juice lovers and the burger aficionados and the Sunday brunchers.

Welcome to True Food Kitchen.

True Food
---
Shipping


Since shipping is out of our hands, I have adjusted our free shipping offer to keep up with the changing times.

Because you are Soap Tribune Subscribers, you have a free shipping coupon for orders of $75.00 or more.

Simply copy and paste the coupon code in the shopping cart. This is the code "freeshippingtribune"

I apologize for this extra step in the checkout process.




---