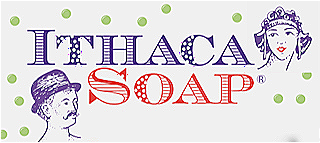 ---
Spring...almost
In this week's Soap Tribune you will find:

*Ithaca update: Spring comes and goes in fits and starts, as it creeps towards lettuce, spinach and pea planting time, mud season, and warmer temperatures. Check for garden updates with the link below.

*My birthday is still in the near future and we are continuing to give away a free soap bar of your choice. Thanks to all who already got one! Link below.

*RSS updates

*FREE PDF download

*Product review news

*Winter Ithaca Farmers Market store and pickups

*Need a gift but don't know what to get? Gift cards are great.

*Hand washing news and updates
---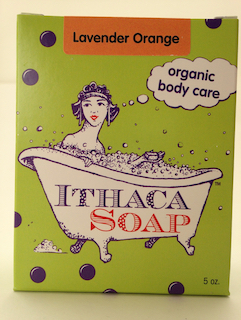 Free Soap Bar w/ every $75.00 purchase
Ithaca Soap Bars My birthday is in March and this year, I'd like to give away a free Ithaca Soap Bar with every $75.00 purchase, as a thank you for loving our soap and lip balm.

Pick whichever bar you either love and need an extra of or something you've been wanting to try but weren't sure. Mention it in the notes section in the shopping cart and we will send it with your order.

Now through March 31, 2021
---
Write a product review and receive a coupon
I discovered that products that are censored because I give natural health tips, are censored from social media, including being available to reveive website reviews!

I can edit the health tips out of the product description, which I'm considering, but I am also considering putting product reviews on the info website, so those of you who purchase at one of our stores or from us in person, can leave a review there.

When you purchase something from us, you should receive an invitation to write a product review. This new website is great, because you can only do this if you have purchased something, so there are no spam reviews. We got hundreds of spam reviews on the other website, that I had to wade through and deal with.

You will receive a coupon after you write your review. Thanks in advance! Ithaca Soap
---
RSS
This week's topic is how to get the most out of your Ithaca Soap Bars, in "Lather Up Tips"
hand-soap-blog.html
---
FREE Dilute at Home PDF download
liquid-hand-soap-refill.html
---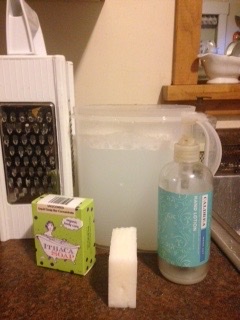 LQDb
---
My seed tests are successful so far
I should be doing my 1st batch of seeds this week from my successful tests and draw the garden map, so Andy can help me build the rest of the beds and fit it all in without overcrowding.

It's so easy to overcrowd the garden with you direct deed and plant your own starts from seeds. garden-seed-tests.html
---
Winter Farmers Market Sat. from 10:30-2pm thru 3/31/21
ithaca-farmers-market.html The indoor Ithaca Farmers Market's in full swing Saturdays at the Triphammer Mall. There's even some vendors setting up outside in the parking lot and in a storefront.

Remember, we do not attend the Winter Market. You can order and do a pick up at The Winter Market Saturdays from 12-2pm.

If you would like to order Ithaca Soap and Beeswax Lip Balm and do curbside pick up, order through the farmers market online store here IFM store
---
Gift cards let your recipients make their own selections
gift cards
---
Give the gift of good soap. Buy in bulk and spread the idea that soft hands is possible in the age of washing your hands a lot.
---
Hand washing has always been the best way to keep from getting sick. But with the coronavirus (COVID-19) outbreaks, hand washing matters more than ever.

Hand washing prevents the spread of germs, including coronavirus.

Click on the link for more info... hand washing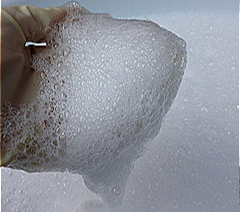 disease-control.html
---
Free shipping on orders of $60.00 or more in the continental US
We ship world wide. I go through the trouble of finding the least expensive way to get what we make to you.
---