Garden Seed Tests
Tomato garden seed tests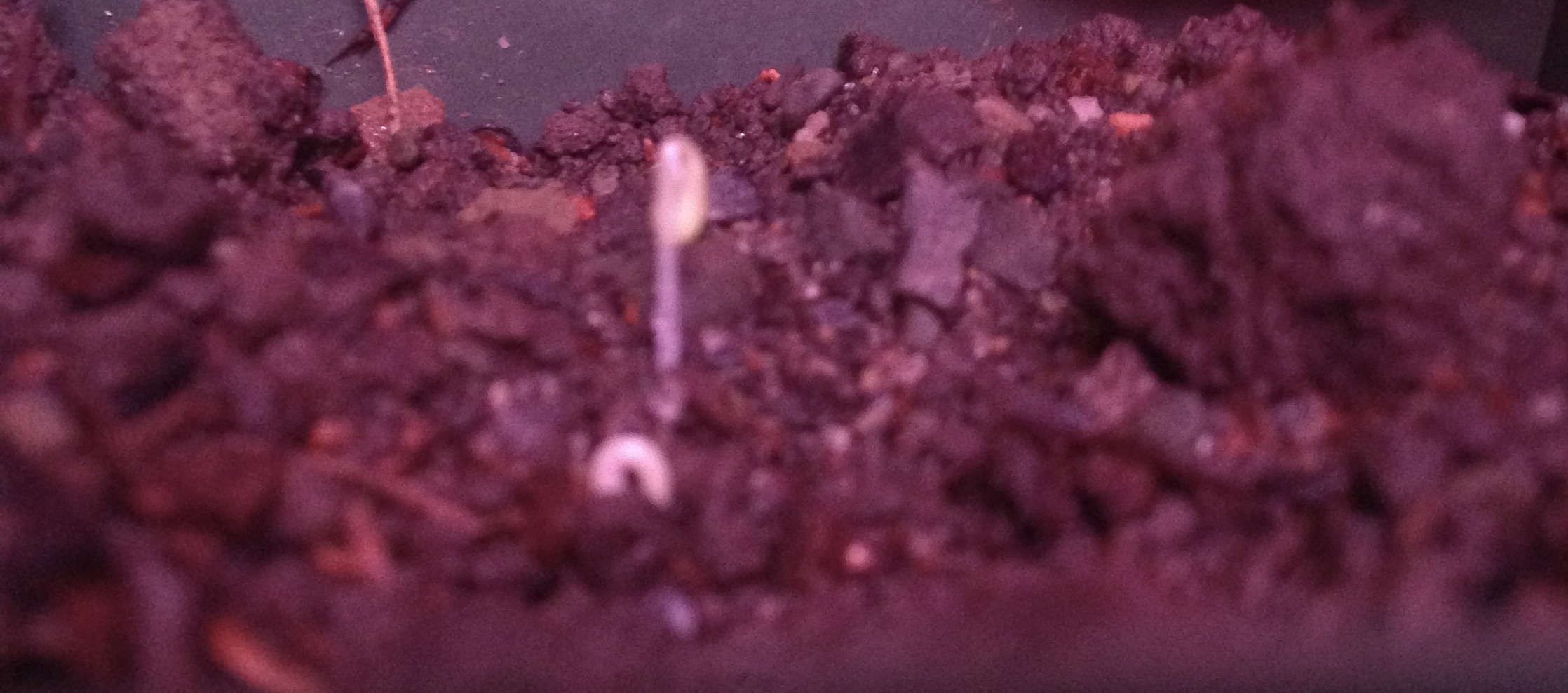 Germination week 1
Garden seed tests are important to see if the seeds are still good, instead of just planting and hoping for food. If stored properly, seeds can still be good for 5 years.
Tomato seeds need to ferment, and then be dried prior to saving them. I did that last year. Then I ate another tomato with bigger seeds and wondered if I should replace the ones I just put away for next year's garden. Life got in the way and I didn't do another batch, but I kept wondering if I had made a mistake. And the answer so far is a definite no. Germination has begun!
Peppers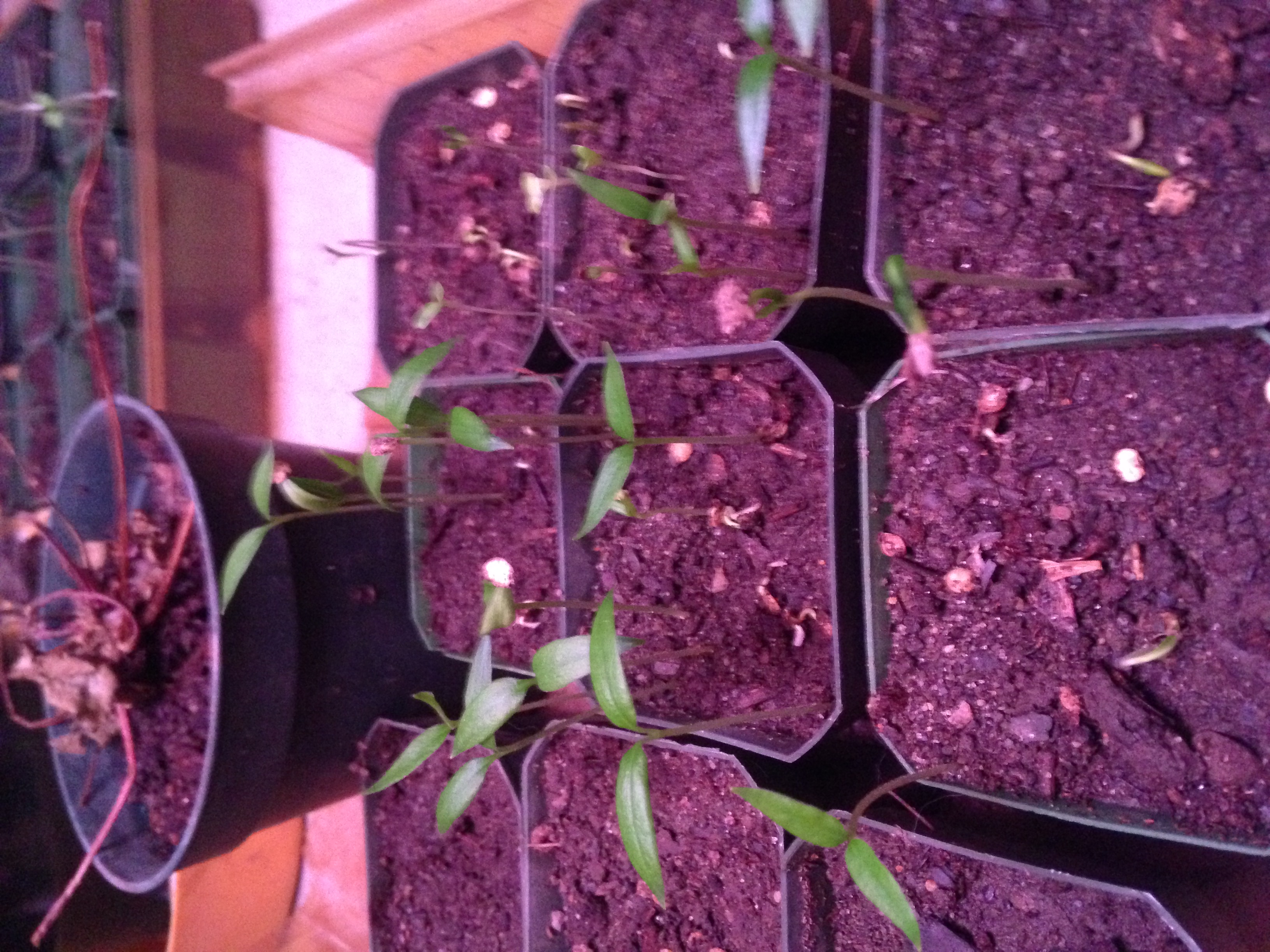 These are pepper seeds that I saved from sweet Italian frying peppers on the left and ripe shishitos snacking peppers on the right. I will thin these to 1 plant per pot and have only 3 plants of each, since I also bought pepper seeds.
My garden seed tests are successful so far.
Parsley micro green seed tests
These are micro green parsley sprouts also from last year's seeds. Idecided to do my garden seed tests in this particular case as micro greens. I had my doubts about tests also, because I didn't optimally store them. The best place to store seeds is in a dry dark temperature stable environment, like in your kitchen cupboard. My micro green seeds floated around the greenhouse all summer in a bucket with the garden seeds. Not the best place. Too hot, and very bright and moist. You will notice this photo has regular natural light, not the full spectrum plant grow light. So I am sprouting the parsley in a cooler place with natural light. They sprouted in 7 days, which for parsley is on the quick side.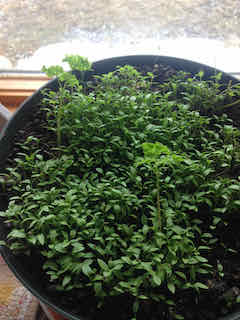 Almost ready to clip and eat parsley micro greens
soil matters
When starting seeds and doing your garden seed tests, the health of your soil is everything. My experiments are proof of that. Some of my micro green sprouts are growing and ready to eat within a week or 10 days.
Last year, we were lucky to have sprouts in 2-3 weeks. There are 2 things I changed. I'm using the closet in our basement with the heated floor, so the temperature is 75 degrees under the pots. If you don't have a heated floor, get heat mats. It really makes a difference.
The other huge difference is, we made our own soil mix last year to amend our soil. I tried to grow a garden when we first moved here, and the soil was difficult, giving me mixed results. Some spots were great and others gave me troubled weak plants.  I realized that the housewarming present of 2 dump trucks of cured cow pasture dirt from my father-in-law, in our other house for that garden is why it was easy to grow food in a mediocre location.
With our amended soil, we grew a beautiful garden last year, considering we weren't sure if the soil mix would work. Not only did it work in the garden, the difference between this years sprouts and last year's sprouts is stark. I used potting soil that I bought at a garden store last year, and this year I'm using our soil mix.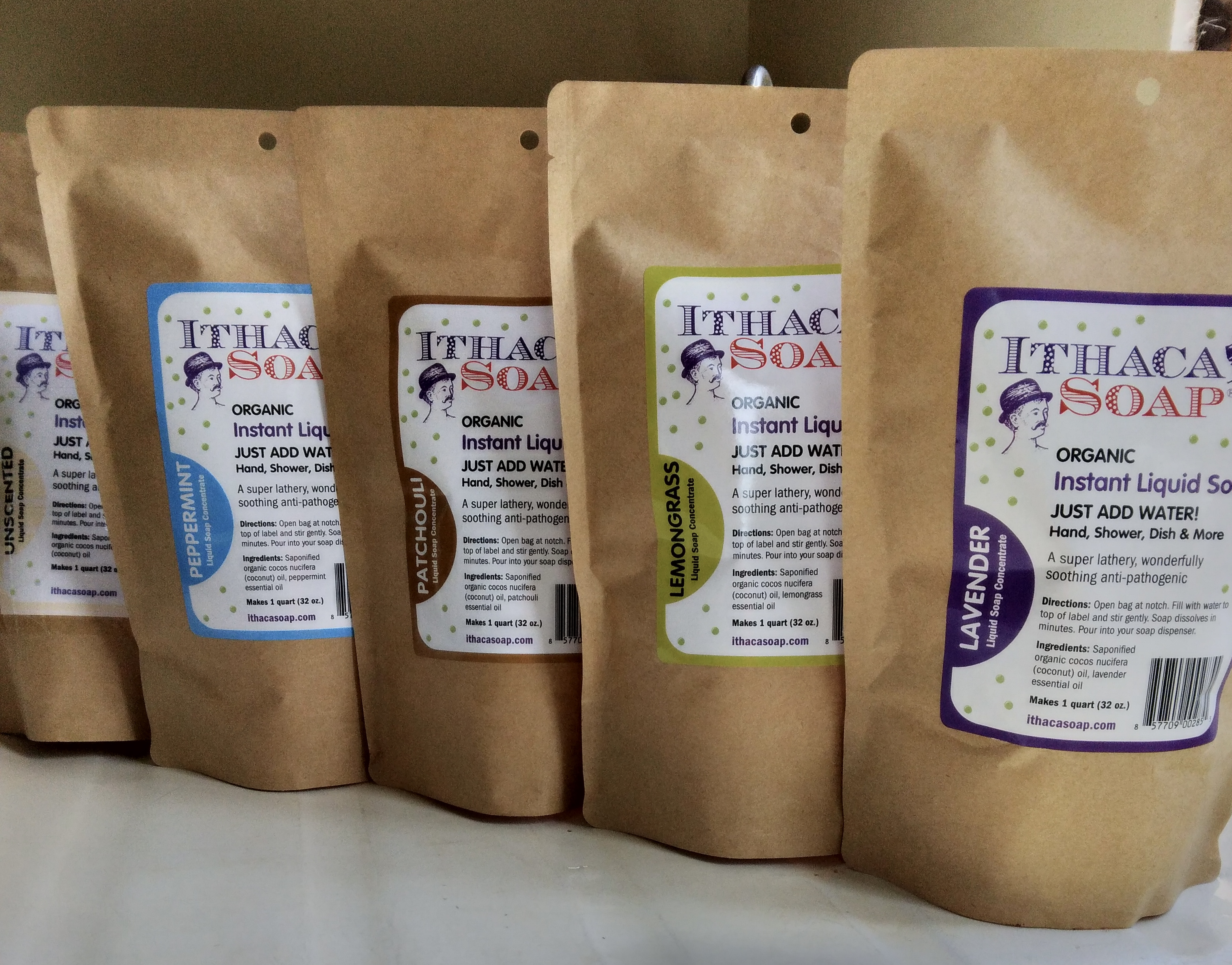 Choose from 5 different natural essential oil scents
Instant Liquid Soap is the perfect stovetop cleaner. It's gentle on your hands while being tough on built up, caked on grease. Click here to read How to Clean your Greasy Stovetop using zero waste natural soap methods
Tear open pouch at notch
Fill pouch with water to top of label. Gently stir.
Pour into a reused plastic bottle. Use.
The future starts now as you end single use plastic bottles. Click here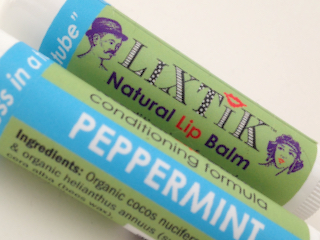 Peppermint bees wax lip balm
Moisturize, hydrate, and nourish your lips with wonderfully luxurious
Leave your lips moist and smooth for many hours. Soothes severely chapped lips.
| | |
| --- | --- |
| Choose from 8 LiXTiK Beeswax flavors/scents. Ingredients: Organic coconut and sunflower oils, premium beeswax, 100% pure essential oils | Get a 3 pack and save |