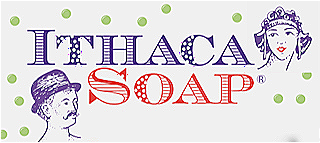 ---
A live kitchen
I'm giving a talk at a conference this weekend and thought I'd share my topic with you. It's a camping conference and the theme is "The 3 E's: Energy, Environment, Economy".

Click the link below to read all about it.

a-live-kitchen.html


---
Autumn
Sept 21st is the first day of Autumn, and Winter squashes have been showing up at the Ithaca Farmers Market.

Winter squashes are a self contained storage container, sealed until you are ready to eat them. With the proper environment, they can last for months, giving you loads of nutrition and menu versatility.

Click the link below for a simple squash soup recipe

Come to the Ithaca Farmers Market to get your apple selection. Say hello too us in booth 6.

Click the link below for a simple Apple Ginger Chutney recipe

Sat 9-3 Sun 10-3

squash.html

fruit-and-vegetable-wash.html


---
Best way to clean a bathroom
Bathroom cleaning is not glamorous, but it's important. As the season changes and we move back indoors, a clean bathroom is part of making your home warm and fuzzy for the cooler temperatures ahead.

Click the link below for some no garbage bathroom cleaning tips.

best-way-to-clean-bathroom.html


---
Patent news
Were are very excited to announce that our Instant Liquid Soap patent has been approved, with no office actions. This is a 1 in 100 occurrence. It will be a few more weeks until we get out patent number.



Instant Liquid Soap

liquid-hand-soap-refill.html


---
Small business rocks!
Are you a knitter??

Check out what Laura Nelkin Designs is doing this Fall.

Nelkin Designs

Beeswax Lip Balm

Ithaca Soap
---
18 in 1 soap plus a whole lot more
The Instant Liquid Soap is very versatile. Here's the short list of uses.

You can dilute the Instant Liquid soap to different strengths and use it for different purposes. The Instant Liquid Soap is great for:

1. Hand washing dishes 2. Cleaning a greasy stovetop 3. Clean your refrigerator 4. Clean small kitchen appliances 5. Fruit and vegetable wash 6. Farm fresh egg wash (right before cracking open the egg) 7. Cleaning hair brushes 8. Cleaning your toilet 9. Use as an accessory to your bidet toilet seat 10. Shower body wash

Click the link below for the whole list

best-natural-hand-soap-near-me.html


---
Bees


Did you know that bees don't fly, they levitate? I just read an article about how their big heavy looking bodies are hollow. When they flap their wings they vibrate which causes them to levitate! Wow

Be nice to your bees. They take care of your food supply. bees.html


---
Shipping


Since shipping is out of our hands, I have adjusted our free shipping offer to keep up with the changing times.

Because you are Soap Tribune Subscribers, you have a free shipping coupon for orders of $75.00 or more.

Simply copy and paste the coupon code in the shopping cart. This is the code "freeshippingtribune"

I apologize for this extra step in the checkout process.




---