A Live Kitchen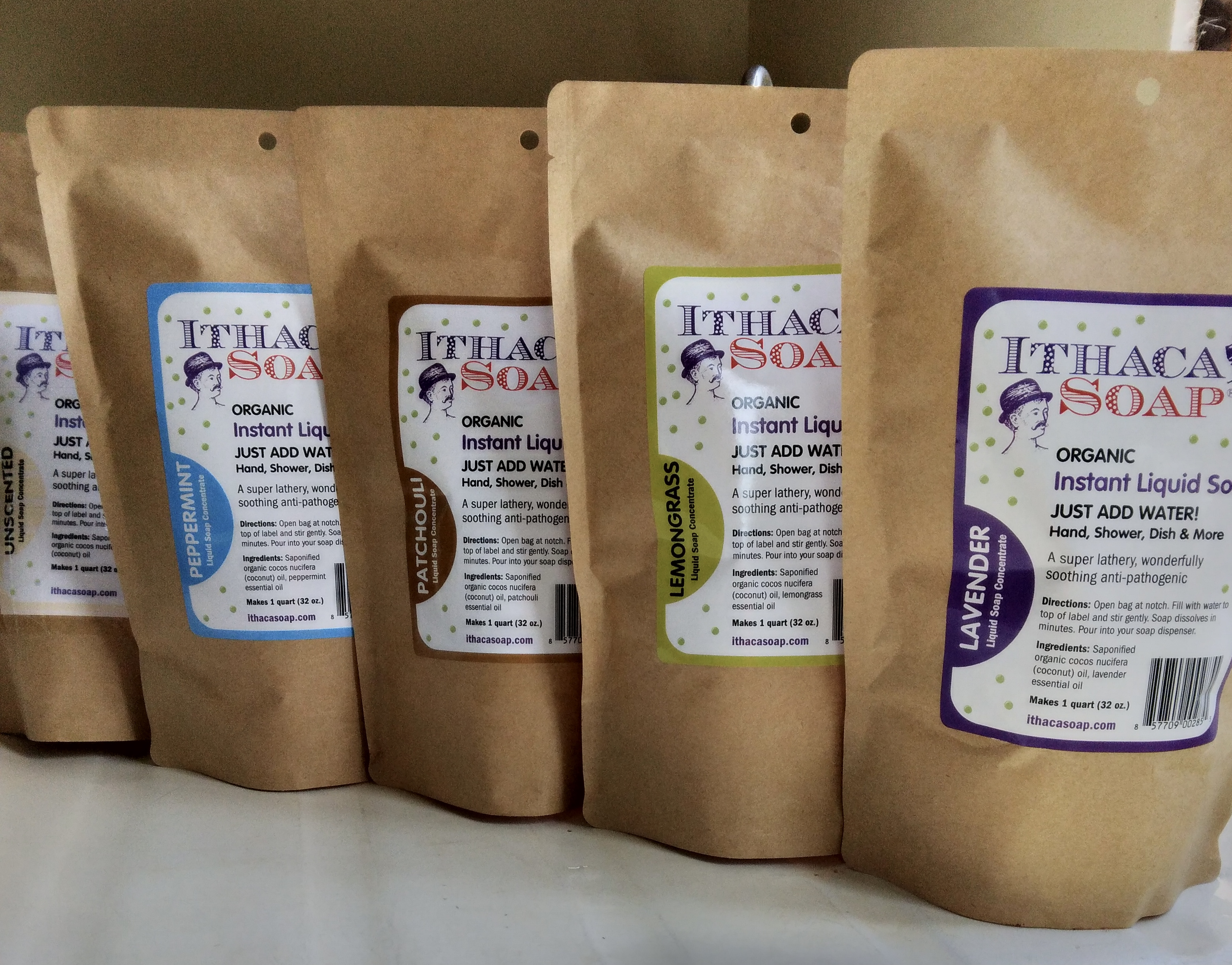 Instant Liquid Soap is the perfect stovetop cleaner. It's gentle on your hands while being tough on built up, caked on grease. Click here to read How to Clean your Greasy Stovetop using zero waste natural soap methods
Tear open pouch at notch
Fill pouch with water to top of label. Gently stir.
Pour into a reused plastic bottle. Use.
The future starts now as you end single use plastic bottles. Click here
Turn your kitchen into a live kitchen A home kitchen should be a place where the people living in the house get their physical and emotional nourishment. Fresh good quality food contains vitamins, live cultures, bacterias and nutrition to keep people and animals healthy, happy and productive. When food is a constant cycle, the kitchen is live. It's a constant cycle of fresh food coming into the kitchen, being processed in a variety of ways, being consumed, and compost returned to the garden. It's our fuel. It's what turns a house into a home. 
This talk is an introduction into the basics of having a live kitchen in your life. Learn about daily food activities, how to manage your kitchen time, storage techniques, kitchen hygiene, and become familiar with helpful kitchen tools to achieving an active live kitchen.
Right now, food security is a concern for many of us as we see agriculture affected by weather, politics, nefarious events, and cycles much bigger than our lifetimes. Having a full pantry, larder, and root cellar is a source of the warm fuzzies. 
A live kitchen has the freshest food, still alive in various forms of being preserved. Eating a seasonal diet is a cycle of what's in season, consuming it fresh, while the excess abundance is preserved. Preservation techniques range from baked, stewed, wilted, sautéed, blanched, frozen, canned, cold storage. Fermenting sourdough starter, bread rising, various pickles fermenting, vegetables air drying and dehydrating, and rotation. The food is kept alive so it is consumed as close to being alive as it can be. This retains as much of it's natural goodness as possible. 
We have systematically been removed from the acts of growing, harvesting, and preserving food. As supply chains and refrigeration grew, so did the distance between us, our local farmers and our gardens. We've become used to weekly grocery store trips, packaged foods, parceled out into short term storage amounts that we replenish when we run out. Our home refrigerators grew into these energy intensive walk in closets filled with plastic packages and small amounts of many different foods that have magically arrived "fresh" from all over the world. In the NE US, grapefruits in Winter used to be a special treat if we were lucky enough to have had a visitor recently back from Florida. Someone who packed a crate of them in their car, drove back up North with them and distributed these gifts to their favorite people before they got too old to be enjoyable. 
Grocery stores have very slowly changed from selling recognizable, minimally processed local foods, to selling highly processed, lab generated ready to eat "foods" in weekly portion size packages. We have been programed to think of our food supply on a weekly basis.
What if that stopped for a year?
Warehouses would take about 6 months to fully run out. Maybe you are ahead of the curve, and grew all of this food in your garden, decided to eat as much local food as possible, and supplemented your garden with food from your local farmers. What do you do when the harvest is in and you are loaded with lots of food that needs to be dealt with so you can have something to eat in a few months? Come learn the joys of a live kitchen and take control of your health, your wealth, and peace of mind.  
Live Kitchen class modules:
Get started: Organize your kitchen mind
Cooking: Kitchen Hygiene
Cooperate or not: Friends, neighbors, extended family
Tools: Appliances big and small, utensils, your house and property
Your food after time has passed
Storage
Growing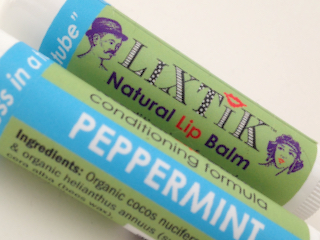 Moisturize, hydrate, and nourish your lips with wonderfully luxurious
Leave your lips moist and smooth for many hours. Soothes severely chapped lips.

| | |
| --- | --- |
| Choose from 8 LiXTiK Beeswax flavors/scents. Ingredients: Organic coconut and sunflower oils, premium beeswax, 100% pure essential oils | |