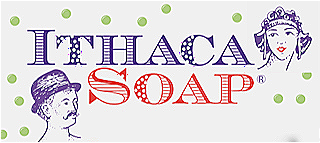 ---
Best natural hand soap coupon!!


Stock up. We received an amazing bar soap review on the website. I'll share it here in case you haven't seen it.

If you're reading, and this is your review, Thank you!!!

"I've gone through his cycle so many times: Ithaca Soap is so expensive-now I buy some cheap soap, oh man-that was gone so fast and mushy by the end... then buy more Ithaca Soap-barely seems to get smaller even with multiple daily usage, lasts forever, a bargain over the long run, and ruins you for most other soaps. So-if you haven't tried Ithaca Soap, it's in my opinion, amazing and economical."




Here's the coupon


Once again, it's my birthday and I'm celebrating by giving you, dear readers, an exclusive coupon, specifically for 15% off all bar soap through March 7th. This coupon is only available to subscribers.

Use this code Wendysbdaysale at the checkout

Ithaca Soap Bars


As the world goes crazy


I heard some great advice. Take in the information. Make your own assessments and plans. Take care of your small world. Try your hand at a small garden. Get to know a farmer.

I'm getting my seeds together, doing my Spring germination tests, and starting my seedlings in my dining room windows. Gardening is peace of mind for me, even if the world isn't going crazy. But when it does, growing even the smallest tomato is worth it.

Last week, I started onions. This week, it's celery and celeriac. Last year, I had absolutely zero success with celery, but I'm trying a different approach and trying again. I haven't grown celeriac for many years. It's very rewarding to get nice big moist roots.

I finally got the hang go micro greens. It took me a couple of Winters to get it right. This Winter, we eat a fresh clipped micro greens salad every couple of days. That is totally rewarding.

garden.html

hand-soap-ingredients.html


---
Support small business


Greenstar Coop, right here in Ithaca, is stocked up with bar soap and lip balm. Get some today.



Greenstar

beeswax-lip-balm.html

hand-soap-locations.html


---
Winter Ithaca Market


There's only a few more Winter Markets left and then we all move back to the Ithaca Waterfront at Steamboat Landing. April 2nd is opening day!

Until then, the Ithaca Winter Farmers Market is open at The Triphammer Market Place. 10:30-2pm

Click the link below to read about it. You can order Ithaca Soap and LiXTiK Lip Balm online from the farmers market store and pickup
Winter Ithaca Farmers Market

---
Shipping


Since shipping is out of our hands, I have adjusted our free shipping offer to keep up with the changing times.

Because you are Soap Tribune Subscribers, you have a free shipping coupon for orders of $75.00 or more.

Simply copy and paste the coupon code in the shopping cart. This is the code "freeshippingtribune"

I apologize for this extra step in the checkout process.

I've been reading about shipping rates going up in Dec and January.


---