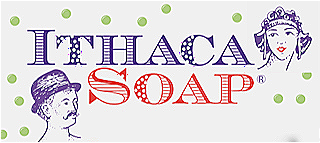 ---
Apple Ginger Chutney
There are a few more days left to Summer, officially. As we come out of these last few days of end of Summer rain, the rain is coaxing the leaves to change colors. Here in the Northeast US, the colors are specular, and apple season begins.

We have a lot of talented apple farmers in Ithaca and the Finger Lakes Region of NYS. The Mutzu, now called the Crispin was developed a Finger Lakes apple farming family.

Come to the Ithaca Farmers Market to get your apple selection. Say hello too us in booth 6.

Click the link below for a simple Apple Ginger Chutney recipe

Sat 9-3 Sun 10-3

ithaca-farmers-market.html


Best way to clean a bathroom
Bathroom cleaning is not glamorous, but it's important. As the season changes and we move back indoors, a clean bathroom is part of making your home warm and fuzzy for the cooler temperatures ahead.

Click the link below for some no garbage bathroom cleaning tips.

best-way-to-clean-bathroom.html


---
Mason Jar Soap Dispensers
These foaming pumps are made right here! The pump cap fits a standard glass small mouth Mason jar size or a mayo jar headed for the recycling. The pumps fit a 16 or 32 oz. jar.

P and C in East HIll Plaza Ithaca, now carries glass and plastic Mason jar dispenser complete kits. If you don't have this kind of jar in your cupboards or recycling bin to use with the foaming pumps, we got a few extra complete kits for you, too.

They are still free with any $50.00 purchase for you. If you already have Instant Liquid soap and want one of these foaming pumps, type "Free Pump Please" in the notes section of the shopping cart. The expiration date for your special offer is Oct. 1, 2022

Instant Liquid Soap

ILS dispensers

best-camping-soap.html

fruit-and-vegetable-wash.html


Patent news
Were are very excited to announce that our Instant Liquid Soap patent has been approved, with no office actions. This is a 1 in 100 occurrence. It will be a few more weeks until we get out patent number.



Instant Liquid Soap

liquid-hand-soap-refill.html


---
Small business rocks!
P and C Fresh in Ithaca is a great neighborhood grocery store.

They carry products from over 100 local businesses. If you can't make it to the Ithaca Farmers Market, they have our new foaming pumps on the shelves, plus bar soap, Instant Liquid soap, and LiXTiK Lip Balm.

Click the link below to find soap and lip balm near you.

If you are going to Seneca Lake, check out The Finger Lakes Welcome Center. They have a fabulous tasting bar and will also have samples of our Instant Liquid Soap, diluted to the "On the Go Soap" ratio. Clean, comfortable hands, while on the go makes a great day!

Give it a try.

Ithaca Soap

best-natural-hand-soap-near-me.html


---
18 in 1 soap plus a whole lot more
The Instant Liquid Soap is very versatile. Here's the short list of uses.

You can dilute the Instant Liquid soap to different strengths and use it for different purposes. The Instant Liquid Soap is great for:

1. Hand washing dishes 2. Cleaning a greasy stovetop 3. Clean your refrigerator 4. Clean small kitchen appliances 5. Fruit and vegetable wash 6. Farm fresh egg wash (right before cracking open the egg) 7. Cleaning hair brushes 8. Cleaning your toilet 9. Use as an accessory to your bidet toilet seat 10. Shower body wash

Click the link below for the whole list

best-natural-hand-soap-near-me.html

Ithaca Soap Bars


---
Bees


Did you know that bees don't fly, they levitate? I just read an article about how their big heavy looking bodies are hollow. When they flap their wings they vibrate which causes them to levitate! Wow

Be nice to your bees. They take care of your food supply. bees.html


---
Shipping


Since shipping is out of our hands, I have adjusted our free shipping offer to keep up with the changing times.

Because you are Soap Tribune Subscribers, you have a free shipping coupon for orders of $75.00 or more.

Simply copy and paste the coupon code in the shopping cart. This is the code "freeshippingtribune"

I apologize for this extra step in the checkout process.




---