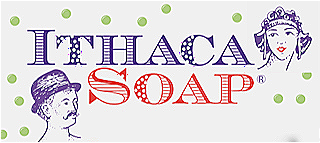 ---
Free Sample Kits
We are giving away free sample kits with a $20.00 purchase in our Ithaca Farmers Market booth 6, Saturday May 8, 2021, between 10-noon.

They are in a cotton zippered pouch and contain: *Waterless Hand Soap 2 oz. unscented *Silk Dental Floss *Bamboo toothbrush - prepasted with mint toothpaste *KN95 mask

You can also order on line. Mention FreeSampleKit in the notes section of your shopping cart.
SAmple Kit
Ithaca Soap
Mother's Day on the Waterfront at The Ithaca Farmers Market
---

Plan a nice lunch out with your mom, even if it's on the front porch.

Mother's Day on the waterfront at The Ithaca Farmers Market is nice and relaxing. We are there on Sat. from 9-3pm and Sun. from 10-3pm. Booth 6 See you there!

We have a 15% off coupon, for the website, so you can get a little something extra special for that mom in your life. The coupon code is CelebrateMoms.

If you think it's too late, give a gift card.

The coupon expires Monday 4/10/21
---
Ithaca Soap
---

Did you see us on the Kathy Ireland Show? Here's a link. handsoap.html
WHS Link
---
Ithaca Farmers Market pick up
Can't make it, but want Ithaca Farmers Market goodies? Order on line and pick up.
IFM marketplace
---
Update for Best conditioner for Long Hair

This week I made some more changes to how I washed my hair.

I did not out any oil on my hair before I washed it, then I did one shampooing. After I conditioned only with lip balm, crimped it in a towel and then wrapped my hair up in an old tee shirt for a few hours.

Click the link below to check it out.


best-long-hair-conditioner.html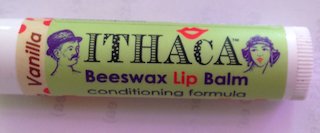 Beeswax Lip Balm
---
Click the link below to get a BustrBox subscription
A BustrBox subscription is a great way to just get back to work with the necessary PPE always on hand.

*Gloves *Masks *Waterless Hand Soap

Simple, clean, non toxic. It's the way to go. BusterBox
---
---
Ithaca Soap
---
Write a review
Thank you for all of the really nice reviews. I love reading them and appreciate your efforts and cooperation in getting our new websites in the internet algorithms.
beeswax-lip-balm.html
hand-soap-ingredients.html
hand-soap-locations.html

---
Give the gift of good soap. Buy in bulk and spread the idea that soft hands is possible in the age of washing your hands a lot.
---
Free shipping on orders of $60.00 or more in the continental US
We ship world wide. I go through the trouble of finding the least expensive way to get what we make to you.
---