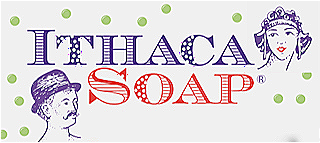 ---
Summer-my favorite time of year
Summer is my all time favorite time of year. For me, everything is simply easier. Windows can stay open. I only wear a hat and gloves when I clean the chicken coop. The days are LONG, so I get a lot accomplished, and seasonal foods are exploding.

I made another batch of strawberry rhubarb jam. This one was slightly bigger than last week's batch. I made a few treats with the leftover jam. Click the Ithaca Farmers Market link below to read about them.

I heard blueberries are in at Market. It's early in my mind, but I'm going to check it out and start getting them to stock up my jam supply and make a couple of pies.

Come visit us in booth 6.

We still have a few Waterless Hand Soaps left in the 8 oz. and 16 oz.

Wash your hands with soap and water anywhere, especially when you are not near running water.

30% off while supplies last

ithaca-farmers-market.html

WHS 8 oz.

waterlesshandsoap.html


Outside Summer cleaning


Too many deep cleaning house tasks involve a lot of garbage. One time use sponges and wipes, single use plastic bottles, paper towels, plastic bag litter box liners, etc. This is just a fraction of the waste that result from our chosen cleaning products and cleaning methods.

Did you plant a garden this Summer. It's still not too late to get some things in and learn how to grow food.

Add to your pet family and get a few chickens. If you give your chicken coop 20 minutes every morning, cleaning the coop is easy.

chicken-coop-easy-to-clean.html

Instant Liquid Soap uses

Instant Liquid Soap YouTube
---
---
Finger Lakes Welcome Center
My demo at the Finger Lakes Welcome Center was fabulous. You have to go there. Besides me, there was bourbon, popcorn, beer, and vodka. All locally grown and produced.

There's a farmers market and boat rides with Captan Scott. Get a local lunch and learn about what the Finger Lakes of Central NY has to offer. This is not your run of the mill welcome center. It's a place to go with things to do. I was amazed at what a great job Jennifer and Scott do.

Plus they have LiXTiK Lip Balm, Ithaca Soap Bars, and soon they will have the full line of Instant Liquid Soap.

35 Lake Front Drive Geneva NY 14456



best-natural-hand-soap-near-me.html

Instant Liquid Soap




---
Small business rocks!
On your way up to Woodstock and Menla Mountain Retreat, make sure you stop in at the Todd Hill rest Area on the Taconic Parkway. It's a beautiful drive. They just got a delivery of soap and lip balm!

Menla Mountain Retreat is a great escape to the Catskill Mountains. Plus, all of the soap throughout the whole retreat is our Instant Liquid Soap. Take a break from your busy life, get a massage, eat the local food that they grow. It's a beautiful place. If you need a little excitement you can go to Woodstock, which is the next town.



Menla

best-natural-hand-soap-near-me.html


---
Shipping


Since shipping is out of our hands, I have adjusted our free shipping offer to keep up with the changing times.

Because you are Soap Tribune Subscribers, you have a free shipping coupon for orders of $75.00 or more.

Simply copy and paste the coupon code in the shopping cart. This is the code "freeshippingtribune"

I apologize for this extra step in the checkout process.




---