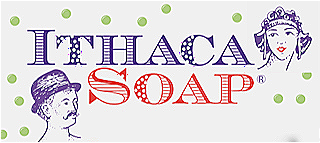 ---
Blueberries
There are still lots of blueberries at The Ithaca Farmers Market. Usually there are 1-2 weeks between variety harvests. This year all of the varieties are ready to be harvested at once. It's difficult for the farmers to keep up, but a gift to you. Get extra blueberries for your pantry. Make jams, jellies, freezer treats (I just made ice pops), pies, dehydrated blueberries. The list goes on.

The end of July means it's time to make pickles. I've already fermented young sweet carrots, pickle cucumbers and my purple Sequoia snap beans.

I wash all of my fruits and vegetables with soap and water to insure that I have no bacteria issues when preserving food.

The Instant Liquid Soap diluted to the Waterless Hand Soap ratio makes the best fruit and vegetable wash.

The Ithaca Farmers Market is bursting with Summer bounty.



fermented-vegetables.html

ithaca-farmers-market.html

Instant Liquid Soap uses


---
Coupon
LiXTiK is on sale for everyone with a 25% off coupon.

You, who receives this newsletter, is getting a 35% off coupon. Use the code 35%Lips at checkout

coupon expires 8/1/22

Beeswax Lip Balm


---
18 in 1 soap plus a whole lot more
The Instant Liquid Soap is very versatile. Here's the short list of uses.

You can dilute the Instant Liquid soap to different strengths and use it for different purposes. The Instant Liquid Soap is great for:

1. Hand washing dishes 2. Cleaning a greasy stovetop 3. Clean your refrigerator 4. Clean small kitchen appliances 5. Fruit and vegetable wash 6. Farm fresh egg wash (right before cracking open the egg) 7. Cleaning hair brushes 8. Cleaning your toilet 9. Use as an accessory to your bidet toilet seat 10. Shower body wash

Click the link below for the whole list

laundry-soap-recipe.html

Instant Liquid Soap

best-natural-hand-soap-near-me.html


Ithaca Soap Bars

---
Check out the video I made
dish washing video
---
Small business rocks!
Get some LiXTiK Lip Balm on your Woodstock NY visit. Phoenicia, NY is the next town and a hidden gem. The Nest Egg General Store has LiXTiK Lip Balm and Ithaca Soap Bars, plus a whole lot more.

There are some great spots to have lunch in Phoenicia, go for a hike, get a spa treatment at Menla Mountain Retreat, and go white water rafting on the Esopus River too.

The Nest Egg

Menla
---
Shipping


Since shipping is out of our hands, I have adjusted our free shipping offer to keep up with the changing times.

Because you are Soap Tribune Subscribers, you have a free shipping coupon for orders of $75.00 or more.

Simply copy and paste the coupon code in the shopping cart. This is the code "freeshippingtribune"

I apologize for this extra step in the checkout process.




---