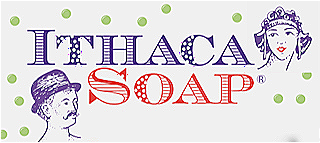 ---
Melons are in!
It's melon season here in Ithaca. cantaloupe, honeydew, and a nice selection of amazing varieties of those. My theme this summer is ice pops and dehydrating.

I definitely scrub melon rinds with soap and water, so not one speck of dirt touches the fruit as I cut into it.

I also added carrots to my sour pickles.

The Instant Liquid Soap diluted to the Waterless Hand Soap ratio makes the best fruit and vegetable wash.

The Ithaca Farmers Market is bursting with Summer bounty.



ithaca-farmers-market.html

fermented-vegetables.html


---
Are you a camper?
When you're out on the trail, you want to be as close to nature as possible. Isn't that why you're camping? It's a sensory experience. Hearing the sounds of nature, smelling clean air, feeling the wind on your face, seeing and touching trees or sand, fresh or salt water.

How do you use soap when you are camping? Click the link below to get some tips on being the most eco friendly when you are camping.

If you love to camp, but are near a small city and don't want to be in a campground, check out our new soap host at Pine Forest Camp site.

best-camping-soap.html

The Nest Egg

Ace of Diamonds
---
18 in 1 soap plus a whole lot more
The Instant Liquid Soap is very versatile. Here's the short list of uses.

You can dilute the Instant Liquid soap to different strengths and use it for different purposes. The Instant Liquid Soap is great for:

1. Hand washing dishes 2. Cleaning a greasy stovetop 3. Clean your refrigerator 4. Clean small kitchen appliances 5. Fruit and vegetable wash 6. Farm fresh egg wash (right before cracking open the egg) 7. Cleaning hair brushes 8. Cleaning your toilet 9. Use as an accessory to your bidet toilet seat 10. Shower body wash

Click the link below for the whole list

Instant Liquid Soap

best-natural-hand-soap-near-me.html


Ithaca Soap Bars

---
Check out the video I made
dish washing video
---
Small business rocks!
Small groceries take the time to make the best local food and good selections to offer you. Step back in time (only a few years) and shop local in person.

Get some LiXTiK Lip Balm on your Woodstock NY visit. Phoenicia, NY is the next town and a hidden gem. The Nest Egg General Store has LiXTiK Lip Balm and Ithaca Soap Bars, plus a whole lot more.

There are some great spots to have lunch in Phoenicia, go for a hike, get a spa treatment at Menla Mountain Retreat, and go white water rafting on the Esopus River too.

Menla
---
Shipping


Since shipping is out of our hands, I have adjusted our free shipping offer to keep up with the changing times.

Because you are Soap Tribune Subscribers, you have a free shipping coupon for orders of $75.00 or more.

Simply copy and paste the coupon code in the shopping cart. This is the code "freeshippingtribune"

I apologize for this extra step in the checkout process.




---