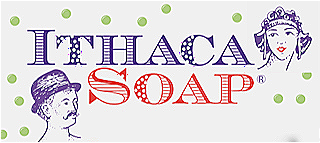 Spring Cleaning
---

For many of us (especially in the US North East), this is the time of year when you open your windows and doors, and do those once or twice a year cleaning jobs. Windows are a great example. I clean them before I put the screens on in the Spring and again when I take the screens off, as close to winter as possible.

The Waterless Hand Soap is excellent for this task, along with a damp cloth rag. I use a scrap piece of linen, but an old tee shirt or sponge works well too.

The Waterless Hand Soap is steak free. I spray it on a window, wipe (or scrub) with my damp cloth and move on to the next window.
WHS 8 oz.

---
Updated Best conditioner for Long Hair

My hair looked great for a week after my new hair conditioning method. It gave my hair great wave, weight (not too much) and VOLUME when brushed.

The next time I washed it, I tweaked the method a little bit and the results were even better. Click the link below to check it out.


best-long-hair-conditioner.html

Beeswax Lip Balm
---
Click the link below to get a BustrBox subscription
A BustrBox subscription is a great way to just get back to work with the necessary PPE always on hand.

*Gloves *Masks *Waterless Hand Soap

Simple, clean, non toxic. It's the way to go. BusterBox
---
Our new home at The Ithaca Farmers Market
---
In Booth 6
We've been told we are gentrifying the neighborhood at The Ithaca Farmers Market. That's pretty funny. I guess our new booth looks great.

We've made some changes to fit our new location. Come on down Sat. from 9-3. Get Spring veggies, lunch on the waterfront and be part of our community. It's a good one.

We are in-between Waid's Apiary and Macro Mama's.

Want to order on line and pick up in the DMV parking lot? Click the IFM web store link below and we will pack up your order for you. It will be waiting for you.
IFM web store
---
Chickens have personalities too
The drama continues and I like to talk about it. So I'm continuing to write about coop drama, nest box fights, and chicken escapes for private egg laying.

I've even tried my hand at making a video.
---
Free perfume
We're running out, but still have a few. Any order of $60.00 or more gets free shipping. Enjoy a free perfume too. Choose from:

*Rosemary *Apple *Tea Tree *Eucalyptus *Vanilla

Limited supplies. 1st come 1st serve. Please state your preference in the notes section of the shopping cart.

This is only available to our newsletter subscribers. Tell your friend to sign up today.
Ithaca Soap
---
Write a review
Thank you for all of the really nice reviews. I love reading them and appreciate your efforts and cooperation in getting our new websites in the internet algorithms.
beeswax-lip-balm.html
hand-soap-ingredients.html
hand-soap-locations.html

---
Need a quick gift?
gift cards Give the gift of good soap. Buy in bulk and spread the idea that soft hands is possible in the age of washing your hands a lot.
---
Free shipping on orders of $60.00 or more in the continental US
We ship world wide. I go through the trouble of finding the least expensive way to get what we make to you.
---