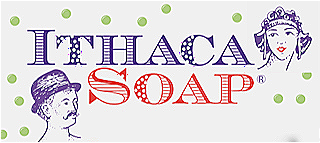 ---
Water


When watering the garden, I have a method that I have learned, so I maximize my garden output, while minimizing disease and pests.

I am an organic gardener and this year I learned about companion planting, which is a whole lot of botany and entomology. But I also came up with a cyclical watering method to assist with that.

garden.html

Instant Liquid Soap uses


---
18 in 1 soap plus a whole lot more
The Instant Liquid Soap is very versatile. Here's the short list of uses.

You can dilute the Instant Liquid soap to different strengths and use it for different purposes. The Instant Liquid Soap is great for:

1. Hand washing dishes 2. Cleaning a greasy stovetop 3. Clean your refrigerator 4. Clean small kitchen appliances 5. Fruit and vegetable wash 6. Farm fresh egg wash (right before cracking open the egg) 7. Cleaning hair brushes 8. Cleaning your toilet 9. Use as an accessory to your bidet toilet seat 10. Shower body wash

Click the link below for the whole list

Instant Liquid Soap

best-natural-hand-soap-near-me.html


---
Sour cherries
Sour cherries are tart and delightful. The season is only 10 days to 2 weeks long, so picking and preserving is a mad dash. If you like or love these, you must get to The Ithaca Farmers Market this weekend. Only a few farmers grow them and they disappear into peoples shopping bags quickly.

You can substitute sour cherries for blueberries in the Blueberry Custard Pie recipe, minus the apple toping, or make a traditional 2 crust pie.

My favorite way is to top plain vanilla ice cream with fresh cherries. This was always my Saturday night dessert at The Finger Lakes GrassRoots Festival, in the hospitality barn.

Click the link below for my Blueberry Custard Pie recipe.

ithaca-farmers-market.html


---
Check out the video I made
dish washing video
---
Small business rocks!
Are you staying in Ithaca? You have to check out Stonebend farm. It's right up the road Upper Treman Park.

There's local beer and some very delicious wood fired pizza all made fresh with local everything. Farmer Ground Flour Local Cheese, sausage, and tomato sauce grown right there

Plus the view is spectacular. The tavern is in a greenhouse, that is wide open for summer, cool and comfortable. And there's live music. It's child friendly and a super place to go. Check it out on Porter Hill Rd. in Newfield, NY

Wash your hands with Ithaca Soap and get some LiXTiK at the pizza counter.
---
Shipping


Since shipping is out of our hands, I have adjusted our free shipping offer to keep up with the changing times.

Because you are Soap Tribune Subscribers, you have a free shipping coupon for orders of $75.00 or more.

Simply copy and paste the coupon code in the shopping cart. This is the code "freeshippingtribune"

I apologize for this extra step in the checkout process.




---