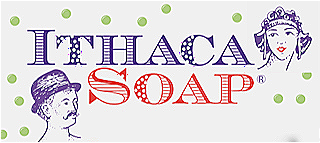 ---
Farmers Market
I am stocking up on red, white, and black currants. It's like Vitamin C and a whole lot of anti-oxidants in a few berries. Click the farmers market link below for my roast chicken and black currant recipe.

Did you know that we have an assortment of meat farmers. Some of them even sell never been frozen chickens. Perfect for this recipe.

Visit us in booth 6! You will need Instant Liquid Soap to hand wash your dishes. Ithaca Farmers Market hours through Oct. 29, 2023, at Steamboat Landing are:

Saturdays 9-3pm Sundays 10-3pm

What's in season in July in Central NYS? Click the link below to find out.

Know your farmers. Eat the food grown where you are.

Click the link below for more news and what fun events we will be at

See you there! If you can't make it, order online. Take advantage of our coupons. Read below.

ithaca-farmers-market.html

Ithaca Soap

fruit-and-vegetable-wash.html


---
Summer Music Festival Season
Even though we have changed our lives, I still think of July as Summer Music Festival Season. It was a moment in my personal history that I'm so glad I have to have experienced.

Before Andy and I streamlined bar soap making, with the proper math to produce no waste, we had many slivers of soap (scraps) that were trimmed off every batch. Each sliver was good for 1 or 2 showers. For many years, Andy and I saved these scraps. We brought them to the Finger Lakes GrassRoots Festival and donated to the public showers.

The best way to enjoy a camping music festival is to make sure you have great soap!

If you are packing up your camping gear and festival dress up clothes, dancing shoes, hula hoops and other festival toys, here is a 25% off coupon for you. Vaild thru 7/31/23

Use the coupon code summerfestival in the checkout.

Ithaca Soap


---
Tomatoes and garlic!
Keeping clean while getting dirty in the garden can be a challenge. Especially when you side dress your growing plants with compost. Side dressing means to put compost around the plants, but not necessarily touching the plants.

Quickly and easily wash your garden shoes. Click the link below for garden shoe washing tips.

I planted 13 varieties of tomatoes this year. Even though I carefully labeled each variety, all of the labels blew off during the heat wave we had in April, when I did an early hardening off. I tried to relabel, but now that I'm getting ready to eat some of these tomatoes, I see that I didn't always identify them correctly. It's a nice surprise to see that I have not lost any varieties and have more of some than I thought.

When pruning and staking tomatoes, I do this without gloves so I don't damage the plants. Read more by clicking the garden link

It's time to start picking your garlic. Dry it in a well ventilated shady area for a few months and it should be moist and fresh til your next harvest.

Write a review of your favorite Ithaca Soap experience and receive a 25% off coupon. Read below

garden.html

Ithaca Soap Bars


---
Coupons are always available for you
You can get a 25% off coupon when you write a review for a product you've purchased. The review e mail should arrive 2 weeks after your purchase. Check your e mail for the link.

You don't have to have a recent purchase to get any of these coupons. Add your story to soapisbest.com click the index link below.

All comment submission coupons are different, so you can collect quite a few of these coupons. They do not have expiration dates and you will receive a coupon with each of the story posts.

index.html


---
Small Biz Rocks
It's graduation time around the US. Colleges and public school ceremonies and parties are commencing through June.

Support local businesses during your travels. Choose them first, if you have the opportunity. Small business is the backbone of any society.

Instant Liquid Soap is now at Bear Minimum Goods in Nyack, NY Scrappy's Workshop in Owego, NY

Our retailers are great places to go! The Nest Egg Phonecia, NY right next door to Woodstock P and C Fresh Ithaca, NY The Crooked Closet Owen, WI Lexington Real Foods Buffalo, NY Greenstar Coop Ithaca, NY

Check out our list of retail places to go and visit a new place. Stay at one of the B and B's that use our soap in their bathrooms.

best-natural-hand-soap-near-me.html


---
Shipping


Since shipping is out of our hands, I have adjusted our free shipping offer to keep up with the changing times.

Because you are Soap Tribune Subscribers, you have a free shipping coupon for orders of $75.00 or more.

Simply copy and paste the coupon code in the shopping cart. This is the code "freeshippingtribune"

I apologize for this extra step in the checkout process.




---