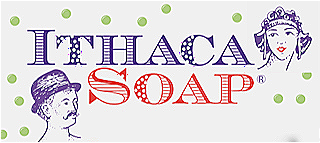 Food Supply
---

We are in another commercial! Learn about a great Ithaca business Regional Access and how our Waterless Hand Soap is a welcome relief in running the warehouse.

Regional Access is how all of that high quality New York State food gets trucked to a store near you (if you live in NYS)

The video is at the bottom of our locations page.
hand-soap-locations.html
WHS Link
Click the link below to get an Entrance Policy Kit for your home or business
OraLine WHS
---
Best conditioner for Long Hair
The best long hair conditioner? That looks like lip balm to me.

I went to the Ithaca Farmers Market, and a friend had new hair. It was curly! Normally it's very straight. She did a long hair conditioning method that is specific and best for long curly hair.

As I listened to her describe the method she tried, I came up with my own method with pretty good results.


best-long-hair-conditioner.html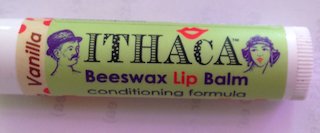 Beeswax Lip Balm
---
Our new home at The Ithaca Farmers Market
---
In Booth 6
Opening Day was wonderful. The new neighborhood welcomed us with open arms. Come on over to Booth 6 the next time you're in Ithaca.

Enjoy the bounty of the local food supply at The Ithaca Farmers Market. If you can't make it this weekend, we will see you another time.

It is in your best interest and the best interest of your community to get the highest quantity food as close as possible to where you live.

Learn to garden. My seeds are turning into plants. It brings me great joy to plan my garden, start seeds, and watch them grow. It's the simple things that make it all worth it. ithaca-farmers-market.html
---
Chickens have personalities too
My rooster has attitude. I love him and never turn my back on him if I can help it.
---
Free perfume
We only have a few left, so we thought we would give one to you as a gift. Any order of $60.00 or more gets free shipping. Enjoy a free perfume too. Choose from:

*Rosemary *Apple *Clementine *Tea Tree *Lemongrass *Eucalyptus *Vanilla

Limited supplies. 1st come 1st serve. Please state your preference in the notes section of the shopping cart.

This is only available to our newsletter subscribers. Tell your friend to sign up today.
Ithaca Soap
---
Write a review
beeswax-lip-balm.html
hand-soap-ingredients.html
hand-soap-locations.html
---
Need a quick gift?
gift cards Give the gift of good soap. Buy in bulk and spread the idea that soft hands is possible in the age of washing your hands a lot.
---
Free shipping on orders of $60.00 or more in the continental US
We ship world wide. I go through the trouble of finding the least expensive way to get what we make to you.
---