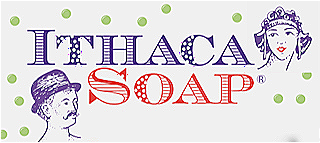 ---
You know what July 4th means...

Around here, in the Northeast US, in Upstate NY, especially in Ithaca, NY, July 4th means Cherries!! Ithaca's farmers grow a nice variety of cherries to extend their short season. If you love fresh sweet cherries this is the time to get them.

Cherries remind me of a sweet moment in my past. Click the link below.
ithaca-farmers-market.html

---
Coupon phaseII valid through July 11, 2021

Plastic Free DIY Liquid Soap. It's the future. Phase II. These are soap noodles as they are called in the industry.

As I organize the website and the Liquid Soap Refill, to make more sense, the coupon now applies to a the quart, gallon and 2 gallon purchase..It's comes in Unscented only.

Enter the coupon code "phaseII" to get 15% off. The coupon is good through 7/11/21 and is only applicable for the DIY Liquid Soap Refill. On your receipt it will say "for select items only".

Phase I, the single scented Liquid Soap Bar Concentrate, that dilute into 32 oz. are selling out.
Liquid Soap Refill Unscented
Liquid Soap Bar Concentrate

---
Free 8 oz. Waterless Hand Soap Refill

We still have a few Waterless Hand Soap 8 oz. refills left.

If you haven't read the Zero Waste article, I updated it.
WHS 8 oz. w free refill
zero-waste.html

---
Taking a trip?

Get some Ithaca Soap and LiXTiK Lip Balm on your travels. Mom and Pop small businesses are navigating interesting times these days. They need your support.
Greenstar
hand-soap-locations.html

---
Want Ithaca Farmers Market Goodies

But don't want to wait in line to park? Order on line and pick up.
IFM marketplace
---
Ithaca Soap
---
Write a review
Thank you for all of the really nice reviews. I love reading them and appreciate your efforts and cooperation in getting our new websites in the internet algorithms.
beeswax-lip-balm.html
hand-soap-ingredients.html
hand-soap-locations.html

---
Give the gift of good soap. Buy in bulk and spread the idea that soft hands is possible in the age of washing your hands a lot. gift cards
---
Free shipping on orders of $60.00 or more in the continental US
---