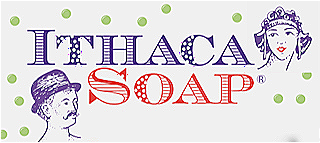 ---
Lavender and Patchouli
I come from a patchouli family. Everyone in my family loves it.

Give the simple gift of a bar of soap for Valentine's day.
Cats and Chickens
I know Valentine's Day is around the corner, but there's something about cleaning up after your pets in the Winter that forces me to write about it. Household cleaning can involve lots of one time use plastic and garbage.

My cats are indoor/outdoor cats. Since it's Winter, they spend more time inside, and I clean up after them a little bit more. if you have cats, you know what I mean. Dare I say it? Hairballs.

I have a zero waste cleaning method for this specific thing that all cat lovers know about. Hopefully, my simple methods will inspire you to develop your own zero waste household cleaning methods too.

I put up a few more chick photos too.

cats-and-chickens.html

all-natural-hand-soap.html


Coupon!!
I discovered some of the links on the website were incorrect or broken. In fixing them, I extended the Liquid Soap Refill 25% off coupon to Feb. 21, 2022

Use this code 25LiquidSoapRefill

(The link below still says liquid soap bar concentrate only because the link names need to be updated to reflect that we are still in phase II of this product launch.)

Liquid Soap bar Concentrate

bubble-bath.html
---
---
Fermented Foods tutorial
Carrot ferments are next. They are fabulous. It should be up shortly (or now, depending on when you click the link)

Try it for yourselves.



fermented-vegetables.html

Ithaca Soap


---
Winter Ithaca Market

The Ithaca Winter Farmers Market is open at The Triphammer Market Place. 10:30-2pm

Click the link below to read about it. You can order Ithaca Soap and LiXTiK Lip Balm online from the farmers market store and pickup
Winter Ithaca Farmers Market

---
Shipping


Since shipping is out of our hands, I have adjusted our free shipping offer to keep up with the changing times.

Because you are Soap Tribune Subscribers, you have a free shipping coupon for orders of $75.00 or more.

Simply copy and paste the coupon code in the shopping cart. This is the code "freeshippingtribune"

I apologize for this extra step in the checkout process.

I've been reading about shipping rates going up in Dec and January.
gift cards

---