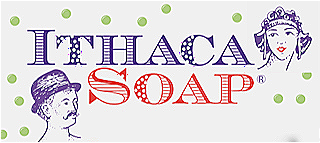 ---
Coupon!!


Liquid Soap Refill 25% off coupon expires Feb. 21, 2022

Use this code 25LiquidSoapRefill

The Liquid Soap Refill makes 32 oz. of organic coconut Castile soap. Be ahead of the curve with no plastic organic liquid soap.

With the price of oil on the rise, the 6,000 products that are derived from the petroleum industry are going up also. This increase impacts plastic packaging like bottles of all kinds, plastic wrap, plastic coated packages like paper milk cartons, plastic coated pouches, plastic coated paper cups (they are all coated with polypropylene).

There are so many fabrics made with byproducts from the petroleum industry: fleece is a big one, nylon, polyester.

Here's a funny one: hand sanitizer gel is liquid vinyl.

(The link below still says liquid soap bar concentrate only because the link names need to be updated to reflect that we are still in phase II of this product launch.)

Liquid Soap bar Concentrate

liquid-hand-soap-refill.html

bubble-bath.html


---
Small business rocks
I love small businesses. They are all different from each other, quirky, and many spend the time to go the extra mile for their customers. Small business people have a wide range of talents, many wearing 2-3 hats to cover all of the jobs needed to create their products (like us). Some small businesses (like us again) actually produce their products in mini factories and are highly skilled tradespeople.

Check out our retailers, who sell products made by small businesses:

Home Green Home on The Ithaca Commons has a great selection of healthy home goods.

My chiropractor, Owego chiropractics has a great selection of Waterless Hand Soap and LiXTiK Lip Balm. It's at the reception desk.



HGH

hand-soap-locations.html

Owego Chiropractic

beeswax-lip-balm.html


---
Winter Ithaca Market


The Ithaca Winter Farmers Market is open at The Triphammer Market Place. 10:30-2pm

Click the link below to read about it. You can order Ithaca Soap and LiXTiK Lip Balm online from the farmers market store and pickup
Winter Ithaca Farmers Market

---
Shipping


Since shipping is out of our hands, I have adjusted our free shipping offer to keep up with the changing times.

Because you are Soap Tribune Subscribers, you have a free shipping coupon for orders of $75.00 or more.

Simply copy and paste the coupon code in the shopping cart. This is the code "freeshippingtribune"

I apologize for this extra step in the checkout process.

I've been reading about shipping rates going up in Dec and January.


---