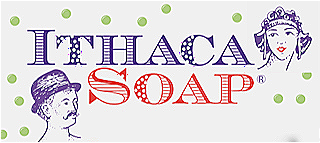 ---
News: Lavender and Peppermint
Andy has been busy in the factory making Phase II Liquid Soap Refill in Lavender and Peppermint.

Each bag makes 32 oz. of Liquid Soap. Choose from 1 quart, 4 quarts, 8 quarts, and monthly subscriptions.
---
Blueberries
Summer is bursting with plump sweet fruit at the Ithaca farmers Market. We have entered into blueberry season, which goes through the middle of August, depending on which farms are growing what varieties and if good growing weather conditions hold up.

This July has ended 10 years of drought here in the Finger Lakes. Plus it's been hot, steamy and sunny. This is the perfect combination for juicy sweet fruit.
ithaca-farmers-market.html

---
Ithaca is Filled with Music

Music is everywhere in July in Ithaca. On the weekends, The Ithaca Farmers Market has music on the inlet for breakfast, brunch, and lunch. Come on down, go for a boat ride, and visit us in Booth 6 til 3 on Sat. and Sun.

The FingerLakes GrassRoots Festival will host 4 weekends of music and dancing at the Trumansburg Fairgrounds for the rest of the 24 hours in the day.

During the week, the Summer Concert Series on the Ithaca Commons is a Thursday evening event. Put your dancing shoes on!

---
zero-waste.html
Ithaca Soap
---
Write a review
Thank you for all of the really nice reviews. I love reading them and appreciate your efforts and cooperation in getting our new websites in the internet algorithms.
beeswax-lip-balm.html
hand-soap-ingredients.html
hand-soap-locations.html

---
Give the gift of good soap. Buy in bulk and spread the idea that soft hands is possible in the age of washing your hands a lot. gift cards
---
Free shipping on orders of $60.00 or more in the continental US
---