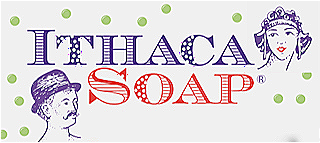 ---
Spring Sale
It's almost Spring and I'd like to celebrate by giving you a special coupon for LiX Lotion Stiks.

I've put them on sale at a 12% discount for all, but you are getting a coupon for an extra 25% off on top of that.
Coupon code is "Springsale" This coupon expires 3/31/21
LoSt
---
Free Soap Bar w/ every $75.00 purchase through 3/31/21
---
March is also my sister's birthday month. Our birthdays are 9 days apart.

We are still giving away a free Ithaca Soap Bar with every $75.00 purchase, as a thank you for loving our soap and lip balm.

Pick whichever bar you either love and need an extra of or something you've been wanting to try but weren't sure. Mention it in the notes section in the shopping cart and we will send it with your order.

Now through March 31, 2021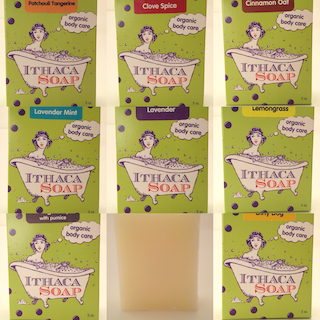 Ithaca Soap Bars
---
Spring is a great time to get out
Going for a hike or are you a Spring rapids lover? Check out our location list and enjoy time in a fabulous small town.

Phonecia is a great place to get both. You can find Ithaca Soap Bars and LiKTiK Lip Balm by the cash register at the Nest Egg Country Store

Get a massage at The Dewy Spa at Menla Mountain Retreat after a day hiking. They have our liquid soap all over the retreat center.
hand-soap-locations.html
The Nest Egg
Menla
---
The Ithaca Farmers Market moves back to Steamboat Landing April 3rd
Opening day in our outdoor pavilion at Steamboat Landing is always the 1st Sat. in April. 9-3pm. Come see us in Booth 22. If you leave a review you will receive a coupon, which you can speak to Andy!

Tell your favorite Ithaca Soap and LiXTiK Lip Balm story at the bottom of the page on Soap is Best.
handsoap.html

Are you an Ithaca Farmers Market shopper?
Now you can write a review on our blog website. You will receive a coupon for 10% off, which is good for online shopping and in person. Go to

When your review goes live, you will receive the coupon.

Thanks for taking part!
ithaca-farmers-market.html
ithaca-soap-bars.html

---
liquid-hand-soap-refill.html This PDF has been updated. It's the same information in a slightly better format.
---
LQDb
---
Coming Soon
Here's a look to the future!. We have been working on a Laundry Soap Powder!! It works beautifully.
---
Gift cards let your recipients make their own selections
gift cards
---
Give the gift of good soap. Buy in bulk and spread the idea that soft hands is possible in the age of washing your hands a lot.
---
---
Free shipping on orders of $60.00 or more in the continental US
We ship world wide. I go through the trouble of finding the least expensive way to get what we make to you.
---