Ithaca Soap Bars
Ithaca Soap Bars are made with organic coconut oil , organic sunflower oil,  and 100% essential oils. They are cut to the perfect 5 oz. size and cured in our sunny Ithaca, NY factory.
Each bar is filled with love and goodness, making them hard, sudsy, and long lasting.  These bars will always lather you up all the way down to the sliver and never spoil or turn to mush. Your hand washing will become a joyous experience, while your skin becomes soft. Simply store bars not in use out of direct sunlight. 
Tidbit: While cleaning the factory one day, we found some old soap in a size we no longer made. They must have accidentally been knocked off the shelf. We knew the bars had to be at least a few years old. Despite being a little dusty, once that layer was washed off, it lathered up the same as always, and smelled beautiful.
---
Ithaca Soap Bars are made by Andy
Our soap is made by our expert soap maker, Andy, in our palm oil free facility. It's real soap, made the old fashioned way with new technology. Not something dreamed up in a chemical company meeting room made with ingredients that come with poison control warnings.
Natural oil based soap is antibacterial. Lather up with warm water and scrub for 20 seconds to kill germs, viruses and pathogens. More detail here.
Sunflower oil is high in antioxidant vitamin E, coconut oil is the skin's fountain of youth, both of which are nourishing for your skin. The boxes are manufactured in NYS from pre-consumer factory waste. That's it!
Soap and money
I don't know about you, but I was always so frugal when buying a bar of soap. I wanted the most soap for the money I spent. When I purchased the organic $3.00 bar in my local coop, I was so dissatisfied that it turned to mush and was gone within 5-7 days. It was literally washing money down the drain. At 84 showers a bar for Andy and I, that's $.10 a shower, and I am not frugal when it comes to how much soap I use. I'm exactly the opposite. I use a LOT of soap. Way more than necessary.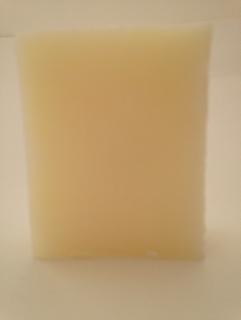 ---
Bar Soap Tip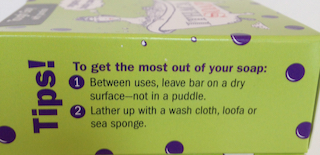 Get the most out of an Ithaca Soap Bar with the simple tips:
Store in a dark dry place: if you're like most people, they buy a few bars of soap at a time and store them. We recommend storing them in a dark, dry place, like a linen closet. Since our bars come in a handy box, there's no need for a bag or anything. If you buy scented bars, you can put them in between your sheets and towels for a little extra pleasant aroma.
Once you start using the bar, place on a well drained, dry soap dish. Storing a bar in a puddle between uses will cause it to slowly wash down the drain. 
For a shower, lather up using a loofah or sea sponge for the best and most lather, while using the least soap. A wash cloth is a good second choice, since the terrycloth will soak up much of the lather. Rubbing the soap directly all over your body is the least efficient way to use a bar of soap, and will generate the least lather.
Please Note
 Ithaca Soap Bars are a cold process bar soap formulation, that remains solid throughout its use. For a longer life, keep in a dry place between washings. If it sits in a puddle, it will shorten its lifespan, but will not turn to a liquid. If you attempt to melt Ithaca Soap Bars, they will re-harden eventually. 
Our Liquid Soap Bar Concentrate is a completely different formulation, not meant to be used as bar soap, since its solid appearance will be disrupted when it comes in contact with water, diluting it into our same Ithaca Soap Liquid Soap. 
Have A Great Story About Your Favorite Soap & Lip balm?
Do you have an interesting, fun and fact filled Ithaca Soap and LiXTiK Beeswax Lip Balm story? Share it! You'll receive a 15% off coupon for your next purchase as a thank you gift.

It is a requirement that you be nice, respect others, and refrain from using profanity. This is a fun place to get on your personal soap box. Thanks for sharing.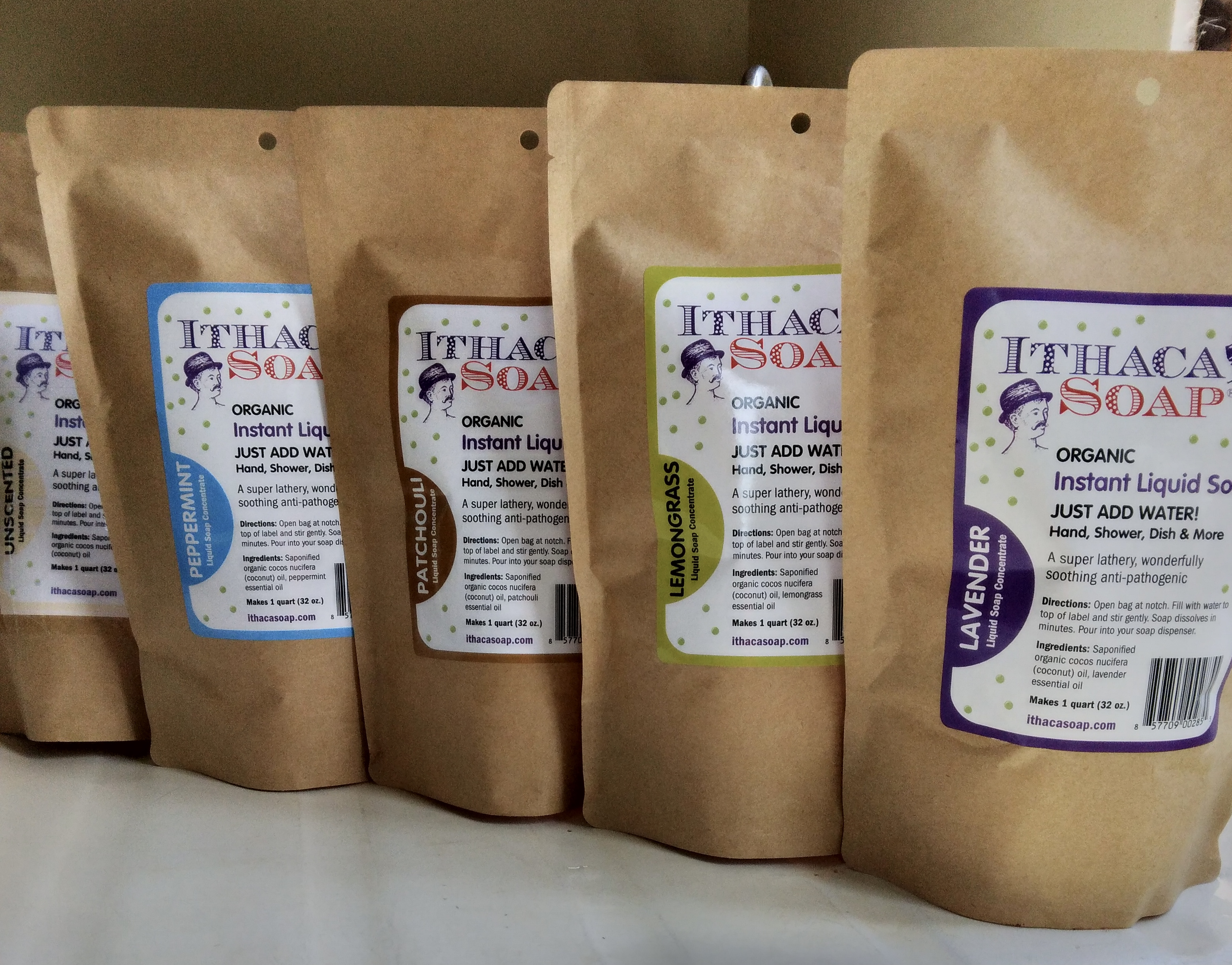 Instant Liquid Soap is the perfect stovetop cleaner. It's gentle on your hands while being tough on built up, caked on grease. Click here to read How to Clean your Greasy Stovetop using zero waste natural soap methods
Tear open pouch at notch
Fill pouch with water to top of label. Gently stir.
Pour into a reused plastic bottle. Use.
The future starts now as you end single use plastic bottles. Click here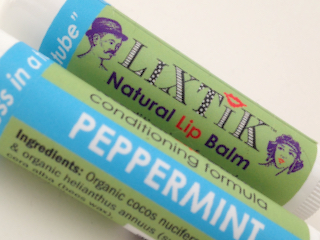 Moisturize, hydrate, and nourish your lips with wonderfully luxurious
Leave your lips moist and smooth for many hours. Soothes severely chapped lips.

| | |
| --- | --- |
| Choose from 8 LiXTiK Beeswax flavors/scents. Ingredients: Organic coconut and sunflower oils, premium beeswax, 100% pure essential oils | |