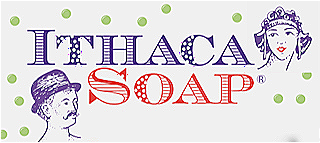 ---
It's Mother's Day tomorrow


I will be spending Mother's Day with my mom. I'm planning to make a fruity desert and bring some Lavender bar soap and lip balm for her to enjoy. Flowers would be nice.

Great soap, some perennial garden plants, and lunch on the Waterfront at The Ithaca Farmers Market is one way to get it all in one place.

Saturday's Hours: from 9-3 the 1st Sat. in April through Oct. Sunday's Hours: 10-3pm. May through the last Sunday in Oct.

November's Hours: Saturday and Sunday 10-2pm December's Hours: Saturdays 10-2 til Dec. 17th (the Rutabaga Curl)

We are in booth 6.

Click the links below for more information and to find out about the Tompkins County plant sale, on May 13th. We will be there in our regular booth, with heirloom irises and rhubarb, along with our regular fabulous soap and lip balm.

ithaca-farmers-market.html

CCE plant sale

Ithaca Soap
---
How to clean a greasy stovetop
Did you know that natural soap cleans your kitchen appliances better than detergents?

Dispose food debris and kitchen grease in your compost bin, without all of the toxic fumes or dry hands that result from "cleaning fluids".

Make cleaning your kitchen fun with the Liquid Soap Refill. We are working on a new package that will be easier to use and is compostable. Photos and videos (!!) coming soon.



how-to-clean-your-stovetop.html

Liquid Soap bar Concentrate

how-to-hand-wash-dishes.html


---
It's time to work in the garden
My seedlings are getting harden off, so they are strong enough to go into the garden.

I'm getting ready to plant my cabbage and broccoli seedlings. I did a kale experiment last Nov., and planted small seedlings to over Winter and get a head start this year. It worked and I'll be picking baby kale leaves today.

I planted a variety of lettuce and Tatsoi, an Asian spinach, that are all growing nicely.

Get your hands dirty and see if you can grow a salad or a tomato sandwich!

garden.html

WHS Link

Beeswax Lip Balm


---
Small business rocks!
Check out Honeygirl Gourmet in Genesseo and find Ithaca Soap on the shelves! 61 Main Street Geneseo, NY 14454

We have a new Bed and Breakfast that has our soap and other goodies in their amenity baskets. Check out the Naturalist Retreat right around the corner from us. Click the link below to book your stay.

You can find LiXTiK Lip Balm at Health Beat in Johnson City and Old Barn Hollow in Binghampton, NY



honeygirl

Naturalist Retreat

Health Beat Natural Foods

Old Barn Hollow

hand-soap-locations.html

Lex Coop

Greenstar


---
what-soap-is-made-of.html
---
Shipping


Since shipping is out of our hands, I have adjusted our free shipping offer to keep up with the changing times.

Because you are Soap Tribune Subscribers, you have a free shipping coupon for orders of $75.00 or more.

Simply copy and paste the coupon code in the shopping cart. This is the code "freeshippingtribune"

I apologize for this extra step in the checkout process.

I've been reading about shipping rates going up in Dec and January.


---