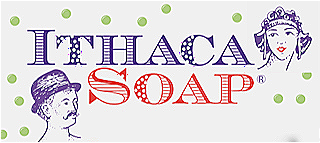 ---
Too Much Rain
For the last few weeks, farmers all over the Finger Lakes Region of New York State were all excited about all of this rain. 10 years of drought was coming to an end, along with small dry fruit.

Now we have tipped into too much rain and the fruit isn't getting picked fast enough. It's bursting, with a chance of becoming overripe on the tree and vine.

If you are a fruit lover, secure your supply and make jams, jellies, and pies. This way you will have delicious local fruit during the cold months.

The Market is feeling back to normal. Summer music fills the air, people laughing while browsing and tapping their toes to music in the background. Eating, drinking, and bustling to get the local Summer harvest bounty. Come join us!
ithaca-farmers-market.html

---
Save 20% when you sign up for auto ship Liquid Soap Refill
The Liquid Soap Refill is moving fast. We are working on the phase III, to bring the final form of this project to market.

Each bag makes 32 oz. of Liquid Soap. Choose from 1 quart, 4 quarts, 8 quarts, and monthly subscriptions.

If you are new here, this is 1/2 of the price of our Liquid Soap that we packed in plastic bottles.
---
Ithaca is Filled with Music

Music is everywhere in July in Ithaca. On the weekends, The Ithaca Farmers Market has music on the inlet for breakfast, brunch, and lunch. Come on down, go for a boat ride, and visit us in Booth 6 til 3 on Sat. and Sun.

The FingerLakes GrassRoots Festival will host 4 weekends of music and dancing at the Trumansburg Fairgrounds for the rest of the 24 hours in the day.

During the week, the Summer Concert Series on the Ithaca Commons is a Thursday evening event. Put your dancing shoes on!

---
zero-waste.html
Ithaca Soap
---
Write a review
Thank you for all of the really nice reviews. I love reading them and appreciate your efforts and cooperation in getting our new websites in the internet algorithms.
beeswax-lip-balm.html
hand-soap-ingredients.html
hand-soap-locations.html

---
Give the gift of good soap. Buy in bulk and spread the idea that soft hands is possible in the age of washing your hands a lot. gift cards
---
Free shipping on orders of $60.00 or more in the continental US
---