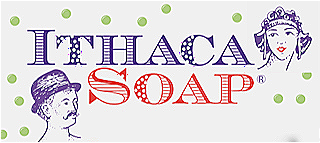 ---
Free 8 oz. Waterless Hand Soap Refill

WHS 8 oz. w free refill
As we make our way on the Zero Waste journey, we are giving away a FREE Refill with every 8 oz. Waterless Hand Soap Purchase. This is a very limited promotion, since there are only a few available.

Click the link above to seize the opportunity.

There is also a link below taking you to an article I wrote about understanding what Zero Waste means and how we all have to cooperate in order for us to get there.
zero-waste.html
---
DIY Liquid Soap Refill Gallon

Plastic Free DIY Liquid Soap. It's the future. Phase II Choose from Lavender, Lemongrass, Patchouli, Peppermint, Unscented At the checkout, enter the coupon code "phaseII" to get 15% off. The coupon is good through 7/11/21 and is only applicable for the DIY Liquid Soap Refill. On your receipt it will say "for select items only".

Phase II, is grated and packed in a 1.5 lb. box, which will dilute into a gallon of Liquid Soap. It's listed for $45.00 on the website but we have a coupon for you. The photo is too big for the newsletter. You'll be able to view it on the website. Click the link below.

Phase I, the single bars that dilute into 32 oz. are still available.
DIY Liquid Soap Refill
Liquid Soap Refill
---
Baby chic pics at 1 week

Just for fun I put a few new photos on the website. Amber is a great mom and the chics are really sweet. broody-hen.html

---
Taking a trip?

Cup of Joy in Cape Vincent, up in Alexandria Bay got a new shipment of LiXTiK Lip Balm. Check our their coffee, cafe and gallery.

Taste NY on the Taconic Parkway and in the NYS Welcome Center in Binghampton also got new orders of LiXTiK Lip Balm and LiX Lotion Stik.

Check out our locations page when you make your travel plans.
Cup of Joy
Taste NY Todd Hill
hand-soap-locations.html
Beeswax Lip Balm

---
Ithaca Farmers Market news

The Ithaca Farmers Market lost a long time member and a friend last week.
---
Garden update
We expanded our garden and it is planted. More photos and stories coming.
garden.html

---
Ithaca Farmers Market pick up
Order on line and pick up.
IFM marketplace
---
Ithaca Soap
---
Write a review
Thank you for all of the really nice reviews. I love reading them and appreciate your efforts and cooperation in getting our new websites in the internet algorithms.
beeswax-lip-balm.html
hand-soap-ingredients.html
hand-soap-locations.html

---
Give the gift of good soap. Buy in bulk and spread the idea that soft hands is possible in the age of washing your hands a lot.
---
Free shipping on orders of $60.00 or more in the continental US
---