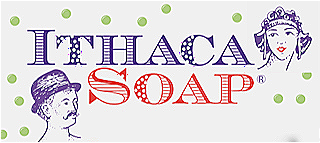 Plan for Summer
---

We live in what I like to call vacation land. It's a mile to the spectacular gorge at Upper Treman Park. There's a campground around the corner, a tavern and pizza farm up the road, and a few B and B's. Our neighbors at Enfield Manor B and B are right next door and their lovely patio and fire pit over looks our garden. They have our soap in their bathrooms.

The news I'm hearing is everyone is camping this Summer. Campground spots and B and B's are getting booked up quickly. If you are thinking about a warm weather get-away, now is the time to make your plans.

We spend as much time outdoors as possible in the summer, gardening, cooking, playing. A first aid kit is something I like to have on hand. Even if we are just taking a bike ride to Upper Treman Park, I like to have Waterless Hand soap with me, and maybe a few band aids.

I keep a first aid kit in the car and one in the house. Andy has a small one in his shop, and of course I have Waterless Hand Soap everywhere.
make a 1st aid kit
WHS 8 oz.
Enfield Manor
---
Excellent for minor cuts

You're taking a walk, and one of those pricker bushes snags your pants. As you un-snag your self, you puncture your finger. Ouch...One spritz of Waterless Hand Soap right on that cut will definitely mitigate any problems and you can safely and comfortably go about your hike.
---
Lavender Essential Oil
I have added some info about Lavender Essential Oil to our website. Read about it lavender-essential-oil.html

---
Updated Best conditioner for Long Hair

This past week I tried a hair dryer. I'm surprised that the results were less than stellar. My hair seems flatter. hmmm...

Next hair wash, I'm going to try letting my hair dry wrapped in the towel. I am thinking of strategic new ways to wrap that towel.

Yes, I'm copying what I saw a friend with the most fabulous hair EVER, do and she posted it on instagram. if the results are good for me, I'll tell her. lol.

Click the link below to check it out.


best-long-hair-conditioner.html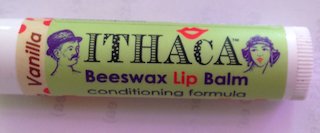 Beeswax Lip Balm
---
Click the link below to get a BustrBox subscription
A BustrBox subscription is a great way to just get back to work with the necessary PPE always on hand.

*Gloves *Masks *Waterless Hand Soap

Simple, clean, non toxic. It's the way to go. BusterBox
---
Our new home at The Ithaca Farmers Market
---
In Booth 6
We had Winter come back for a few days with a damp cold Spring snow this week. The chicks are all under the coop dust bathing and the cats have retreated to their winter beds. But Sat. the weather is back to 60's, sunny and Spring again.

See you at The Ithaca Farmer's Market. 9am-3pm. I got spinach, carrots and visited with everyone. Glenhaven Farm Winery has their Rhubarb Wine again this Spring. Tasty! And John also had a lovely poppy bouquet. Click the Ithaca Farmers Market link below to see his poppies. The photo was just too big for the newsletter.

We are in-between Waid's Apiary and Macro Mama's.

Want to order on line and pick up in the DMV parking lot? Click the IFM web store link below and we will pack up your order for you. It will be waiting for you.
IFM web store
ithaca-farmers-market.html
Glenhaven
---
Chickens have personalities too
The drama continues and I like to talk about it. So I'm continuing to write about coop drama, nest box fights, and chicken escapes for private egg laying.

I've even tried my hand at making a video.
---
Free perfume
Every week there's less, but still have a few. Any order of $60.00 or more gets free shipping. Enjoy a free perfume too. Choose from:

*Rosemary *Apple *Tea Tree *Eucalyptus *Vanilla

Limited supplies. 1st come 1st serve. Please state your preference in the notes section of the shopping cart.

This is only available to our newsletter subscribers. Tell your friend to sign up today.
Ithaca Soap
---
Write a review
Thank you for all of the really nice reviews. I love reading them and appreciate your efforts and cooperation in getting our new websites in the internet algorithms.
beeswax-lip-balm.html
hand-soap-ingredients.html
hand-soap-locations.html

---
Need a quick gift?
gift cards Give the gift of good soap. Buy in bulk and spread the idea that soft hands is possible in the age of washing your hands a lot.
---
Free shipping on orders of $60.00 or more in the continental US
We ship world wide. I go through the trouble of finding the least expensive way to get what we make to you.
---