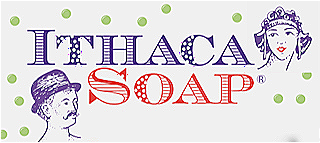 Camping
---
It's time to get your gear out and spruced up

When planning for a trip, it's nice to be comfortable. Traveling can produce a lot of garbage, simply from eating out. When you arrive at your destination, dish soap can be really handy for those travel dishes and bar soap for spot washing clothes that you need, and a nice shower after a day of hiking and wine tasting.

I have a small camp/travel kitchen, complete with travel plates cutlery, cloth napkins, sponge, dish soap, French press coffee maker, electric hot water kettle, and cups. A little 2 oz. bottle of diluted liquid soap concentrate does the trick for my camp kitchen.

For really advanced hikers, going high up in the mountains, bring shaved dry liquid soap concentrate and dilute just what you need for that moment of relaxation in your campsite, when you get to your destination.

One 5 oz. bar turns into 32 oz. of our same sudsy organic liquid soap.
liquid-hand-soap-refill.html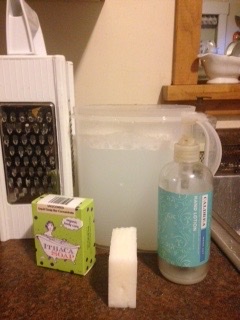 Here's the link for the instructions free download.
LQDb
---
Ithaca Farmers Market
Andy is doing a hand soap vs sanitizer challenge in our Ithaca Farmers Market booth 6. If you haven't already made the switch, feel the difference delivered from our touch-less Waterless Hand Soap dispenser.

We are giving away free sample kits with a $20.00 purchase , Saturday and Sunday again.

They are in a cotton zippered pouch and contain: *Waterless Hand Soap 2 oz. unscented *Silk Dental Floss *Bamboo toothbrush - prepasted with mint toothpaste *KN95 mask

You can also order on line. Mention FreeSampleKit in the notes section of your shopping cart.
SAmple Kit
Ithaca Soap
---
handsoap.html
---
soap-vs-sanitizer.html
Garden
It's time to put my seedlings in the ground. I probably should have put some of them in last week, but after that short cold spell, I've been cautious. And of course, we are a little behind with getting the garden beds ready, while at the same time, I'm planning a bigger garden.

This also includes putting a Waterless Hand Soap dispenser right in the garden, so I can wash my hands there, instead of coming in the house to do so.

click the link below for my garden updates.
garden.html
WHS Link
waterlesshandsoap.html
---
Ithaca Farmers Market pick up
Order on line and pick up.
IFM marketplace
---
The Hair Report

I think I've settled on my latest hair care routine. I'm happy with how easy it is, and how it looks.

Click the link below to check it out.


best-long-hair-conditioner.html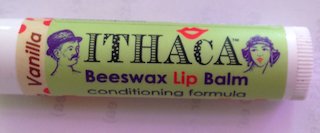 Beeswax Lip Balm
---
Click the link below to get a BustrBox subscription
A BustrBox subscription is a great way to just get back to work with the necessary PPE always on hand.

*Gloves *Masks *Waterless Hand Soap

Simple, clean, non toxic. It's the way to go. BusterBox
---
---
Ithaca Soap
---
Write a review
Thank you for all of the really nice reviews. I love reading them and appreciate your efforts and cooperation in getting our new websites in the internet algorithms.
beeswax-lip-balm.html
hand-soap-ingredients.html
hand-soap-locations.html

---
Give the gift of good soap. Buy in bulk and spread the idea that soft hands is possible in the age of washing your hands a lot.
---
Free shipping on orders of $60.00 or more in the continental US
---