Hand Soap Blog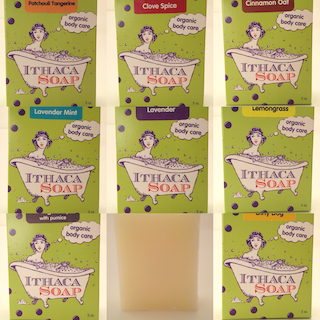 Soap and water kill germs, while cleaning you
Good bar soap is an essential as a whole body soap wash. It's economical, luxurious, and effective. When selecting a bar of soap, look for simple ingredients with pleasing essential oil aromas and lots of sudsy lather. Sudsing all the way down to a sliver, over 3-4 months of daily use, is key in good bar soap. Try Ithaca Soap   

From raising chickens, to gardening, running a home office to cooking gourmet meals, Wendy keeps everything moving forward. Andy maintains everything, including the cars, tractor, snow blower and soap factory. We get dirty and clean up all day long.
Since she was a tiny 2 day old chick, Goldie wanted to live in our coop, otherwise known as our house. When Archie, the rooster we intentionally bought, pulled out too many of Goldie's feathers and drew blood on her crest, we thought she wouldn't last the night in the coop with the flock. When they see red, especially blood, they all instinctively turn from sweet chicks into killers. She recuperated in a cage in our mudroom for about 6 weeks. Cleaning up every day after her was a task for the Liquid Soap Refill.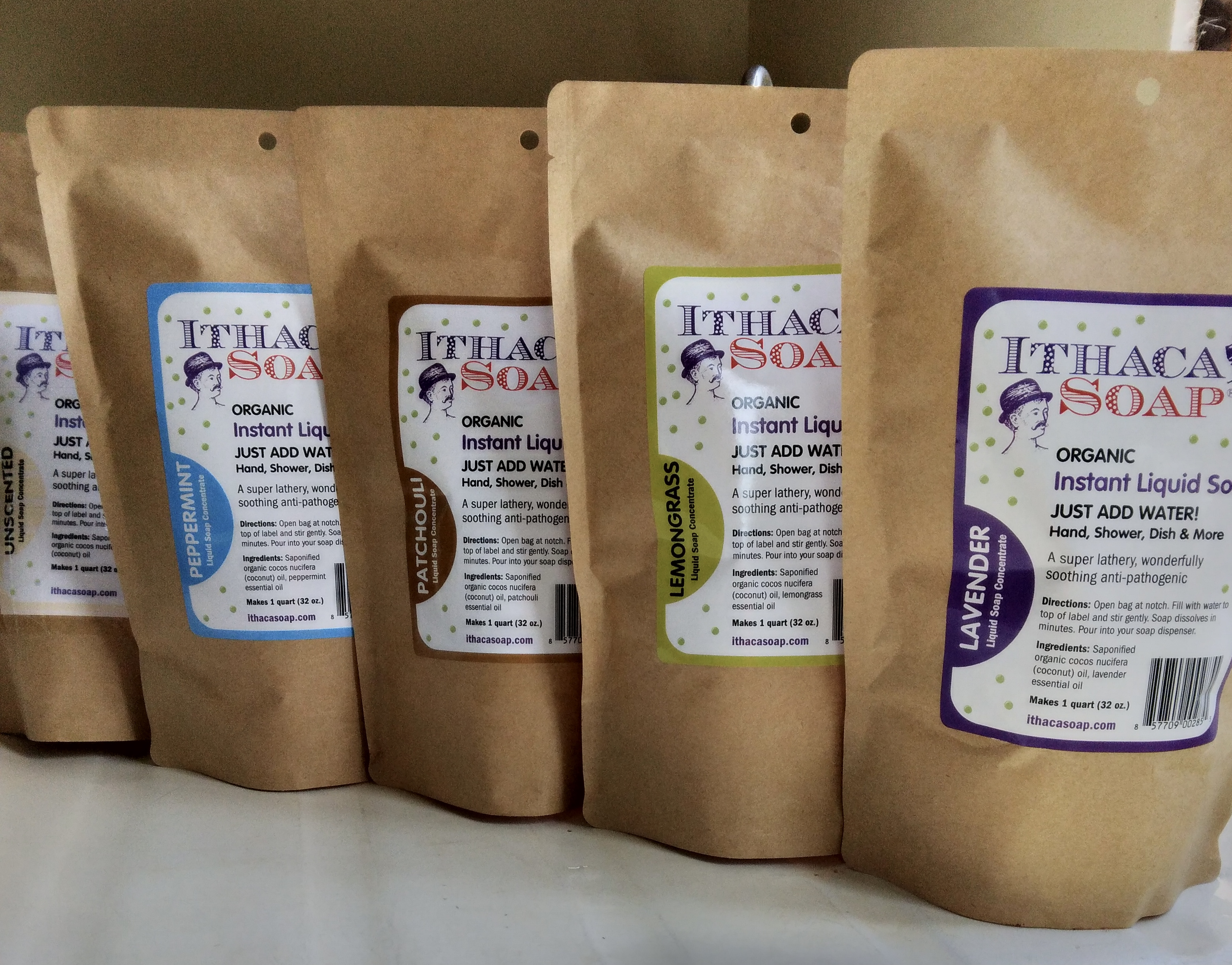 Instant Liquid Soap is the perfect stovetop cleaner. It's gentle on your hands while being tough on built up, caked on grease. Click here to read How to Clean your Greasy Stovetop using zero waste natural soap methods
Tear open pouch at notch
Fill pouch with water to top of label. Gently stir.
Pour into a reused plastic bottle. Use.
The future starts now as you end single use plastic bottles. Click here
Jun 21, 2022
Your chicken coop is easy to clean
Too many deep cleaning house tasks involve a lot of garbage. One time use sponges and wipes, single use plastic bottles, paper towels, plastic bag litter box liners, etc. This is just a fraction of the waste that result from our chosen cleaning products and cleaning methods.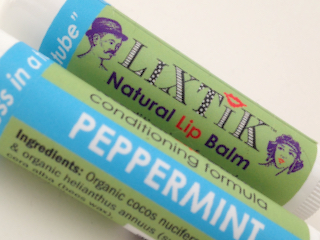 Moisturize, hydrate, and nourish your lips with wonderfully luxurious
Leave your lips moist and smooth for many hours. Soothes severely chapped lips.

| | |
| --- | --- |
| Choose from 8 LiXTiK Beeswax flavors/scents. Ingredients: Organic coconut and sunflower oils, premium beeswax, 100% pure essential oils | |