License Liquid Soap

Be on the cutting edge when you license liquid soap in solid form. Ithaca Soap's Liquid Soap Bar Concentrate is a patent pending, plant oil based, lathery, organic soap. It is anti microbial, anti bacterial, anti pathogenic, and anti viral. Old fashioned saponified soap, when properly manufactured is a miracle cleaner that shouldn't be tampered with or replaced with inferior soap type products.
In the age of the Green New Deal, there's no need to ship water, when the end user can add the water and Dilute at Home. Save on manufacturing and distribution costs. Decrease supply line energy used and fuel, shipping more product at one time in the same size delivery truck. It's a win win for everyone involved in the supply chain. 
It's as revolutionary as Duncan Hines boxed cake mix was in the late 1940's. Today, mixes, semi prepared, and do it yourself (DIY) kits, of all stripes, are very popular.
Sure there are a few similar concentrated detergent type products that imitate soap out on the market, but they are not soap. They are packed in plastic coated (polypropylene) green looking packages that fool the consumer into putting this packaging into the recycling.  
Go with real soap that works and that is more sustainably packaged. Our manufacturing method will efficiently use warehouse storage space as well. It's easier for your employees to move around. 
Contact us today so we can discuss the future of soap
One
Liquid Soap 
Licensing
agreement
yields many products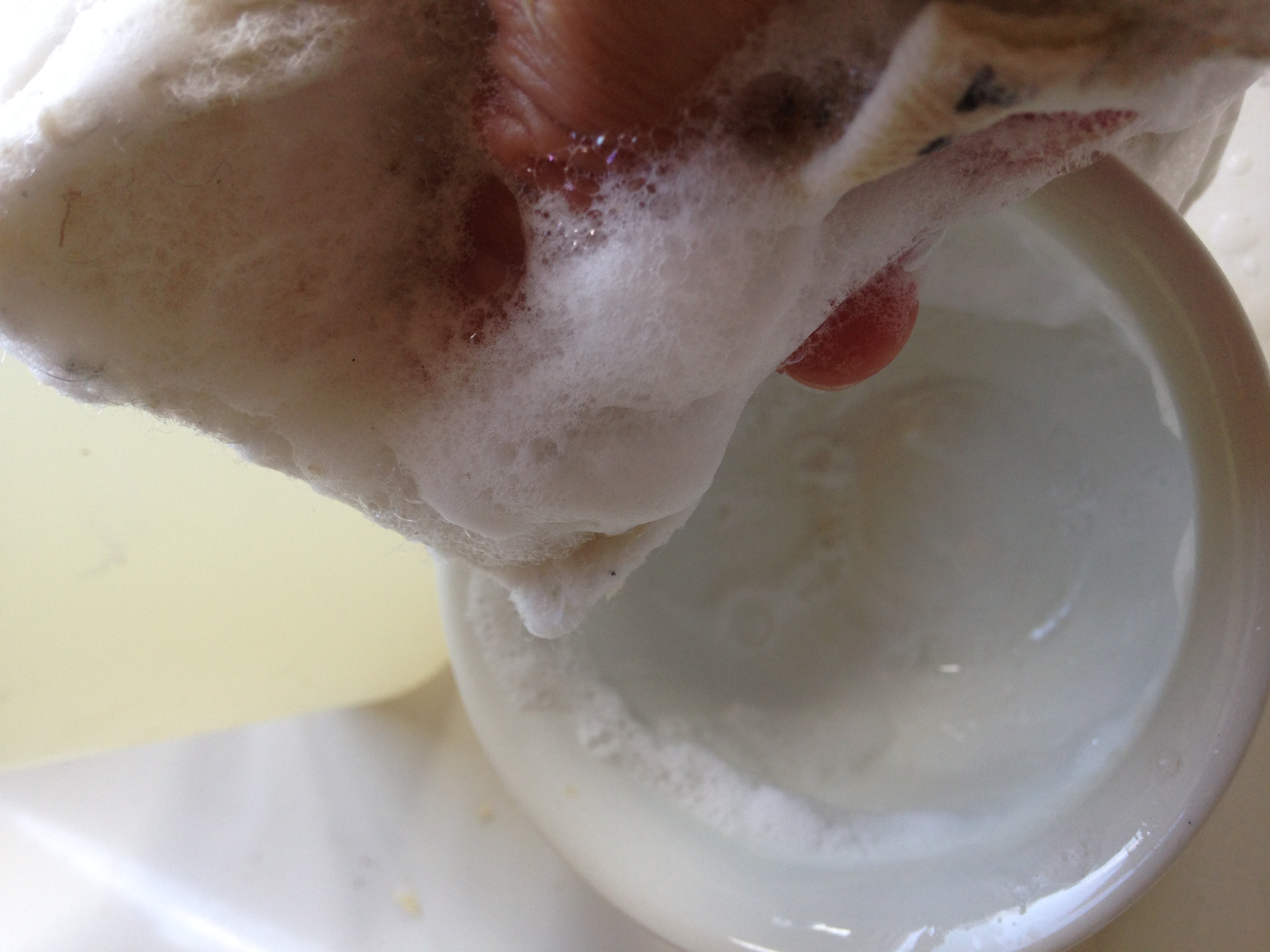 One manufacturing method yields dish soap, bubble bath, household cleaner and much more. We can fulfill a wide range of your customers personal care, household, and commercial cleaning needs.The possibilities are practically endless, very useful, and cost effective.
With one product and many product derivatives, your expenditures go down while your profit margins goes up. 
Multiple shelf locations in one store
License Liquid Soap in solid form and your final products will have a great shelf presence in grocery stores. Pop with the product derivatives in multiple locations throughout one store location.

As the world changes, we change with it. 
This is how we sell it now
Liquid Soap Bar Concentrate Scents: Lavender, Lemongrass Peppermint, Patchouli, Unscented, custom scent
Ingredients: Saponified organic coconut oil, 100% water processed essential oils.
Dilute at Home is a simple concept. Right now we are selling our test delivery method with great success. This process will become even easier to do, once it is sold in its final concept format.
Read more here about why soap is best.
This product is patent pending. 
Available for private label also. Get a quote.
License Liquid Soap in Solid Form 
Try some and see for yourself. Great soap that is a pleasure to use at a competitive price. When you license it, the price can be even more competitive. Serious inquiries only, please.
---