Bathroom Soap
Bathroom soap can be a tricky subject. You are cleaning human waste from you and your family. Hair droppings, fingernail clippings, soap scum that rinsed off you in the shower, skin that flakes off when you scrub yourself to once again be clean and shiny.
A good bathroom soap is versatile, able to take care of all your bathroom needs simply by diluting it to the correct strength. Simple, safe and and extremelyeffective.

The right bathroom soap can even be used as an accessory to your Toto bidet toilet seat.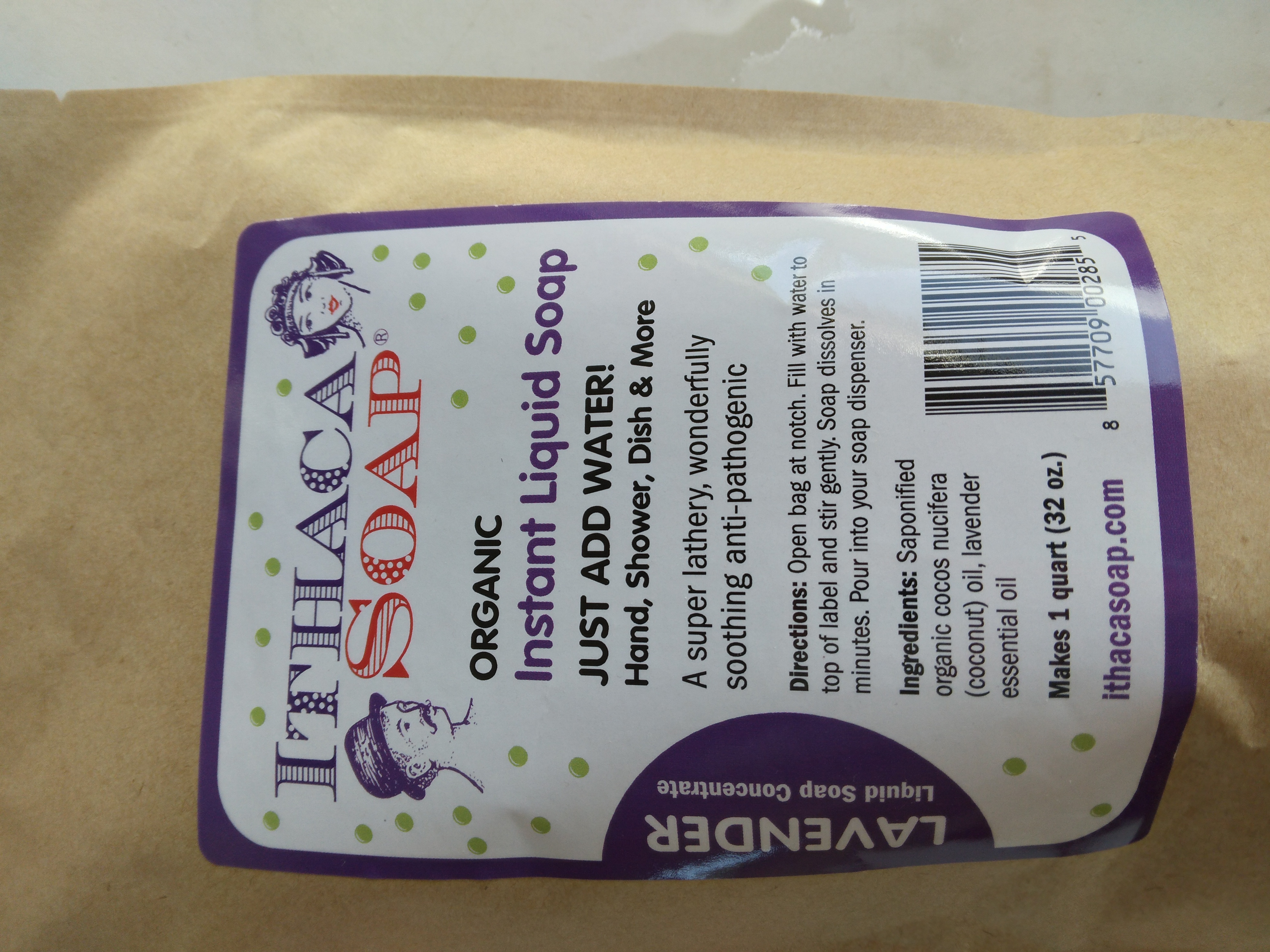 Tear bag open at notch
Fill with water to label top.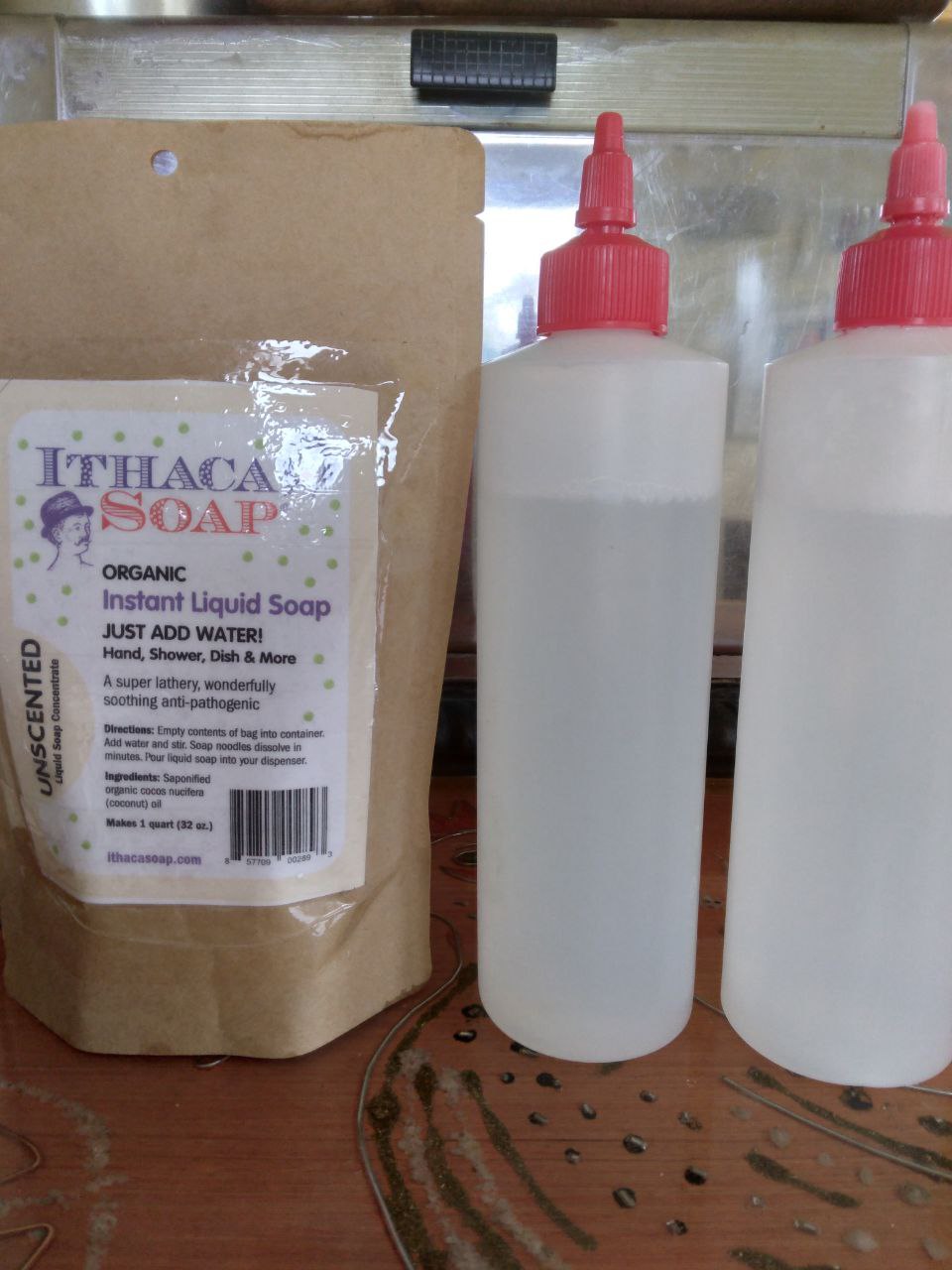 Pour into a recycled soap dispenser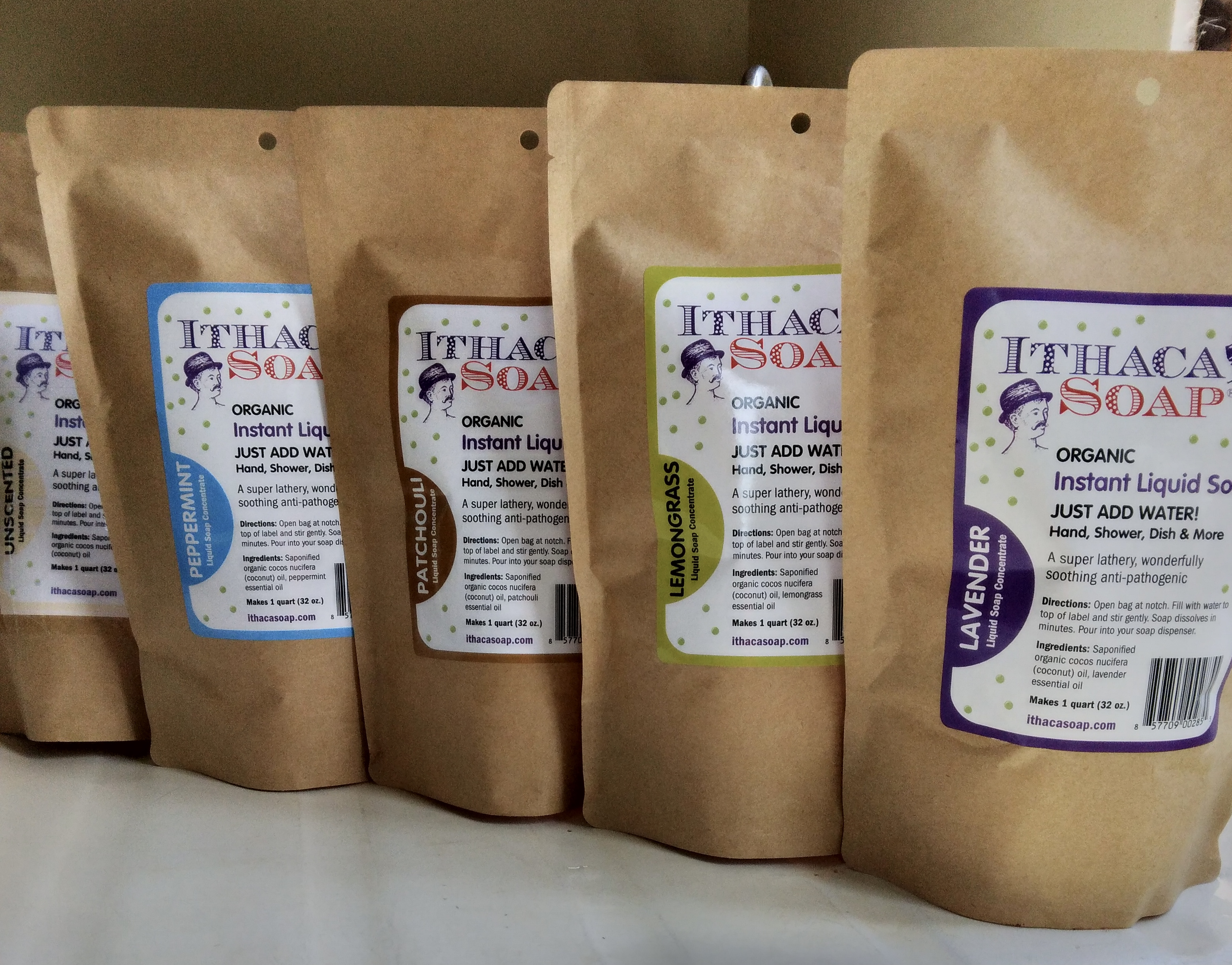 Instant Liquid Soap is the perfect stovetop cleaner. It's gentle on your hands while being tough on built up, caked on grease. Click here to read How to Clean your Greasy Stovetop using zero waste natural soap methods
Tear open pouch at notch
Fill pouch with water to top of label. Gently stir.
Pour into a reused plastic bottle. Use.
The future starts now as you end single use plastic bottles. Click here
Clean everything in your bathroom
Instant Liquid Soap will clean everything in your bathroom, making it fresh smelling and sparkling clean. Gone are the days of your bathroom cleaners harsh chemicals giving you headaches and irritating your hands.
Instant Liquid Soap diluted to different strengths will take care of all your cleaning needs.  Instant Liquid Soap is a Castile soap, meaning it is a soap made with vegetable oil (instead of petroleum oil residue or synthetic foaming detergents), cleans it all.
Clean the soap scum off of the shower floor, the shower door, and the bathtub. Also clean soap scum and mold off of the tile and grout. 
Dilute the Instant Liquid Soap to just the right amount to clean the dust and scum around the base of the toilet, and inside the toilet, without having to rinse off a sticky soap residue. 
Easily and very effectively clean hair brushes, beard brushes and combs 
Wash the sink, floor, and garbage pail.
Personal hygiene, such as your hands, body, face, hair, nails. Instant Liquid Soap is a very sudsy, non-toxic bubble bath.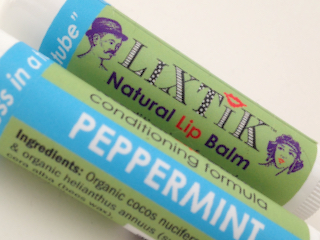 Moisturize, hydrate, and nourish your lips with wonderfully luxurious
Leave your lips moist and smooth for many hours. Soothes severely chapped lips.

| | |
| --- | --- |
| Choose from 8 LiXTiK Beeswax flavors/scents. Ingredients: Organic coconut and sunflower oils, premium beeswax, 100% pure essential oils | |