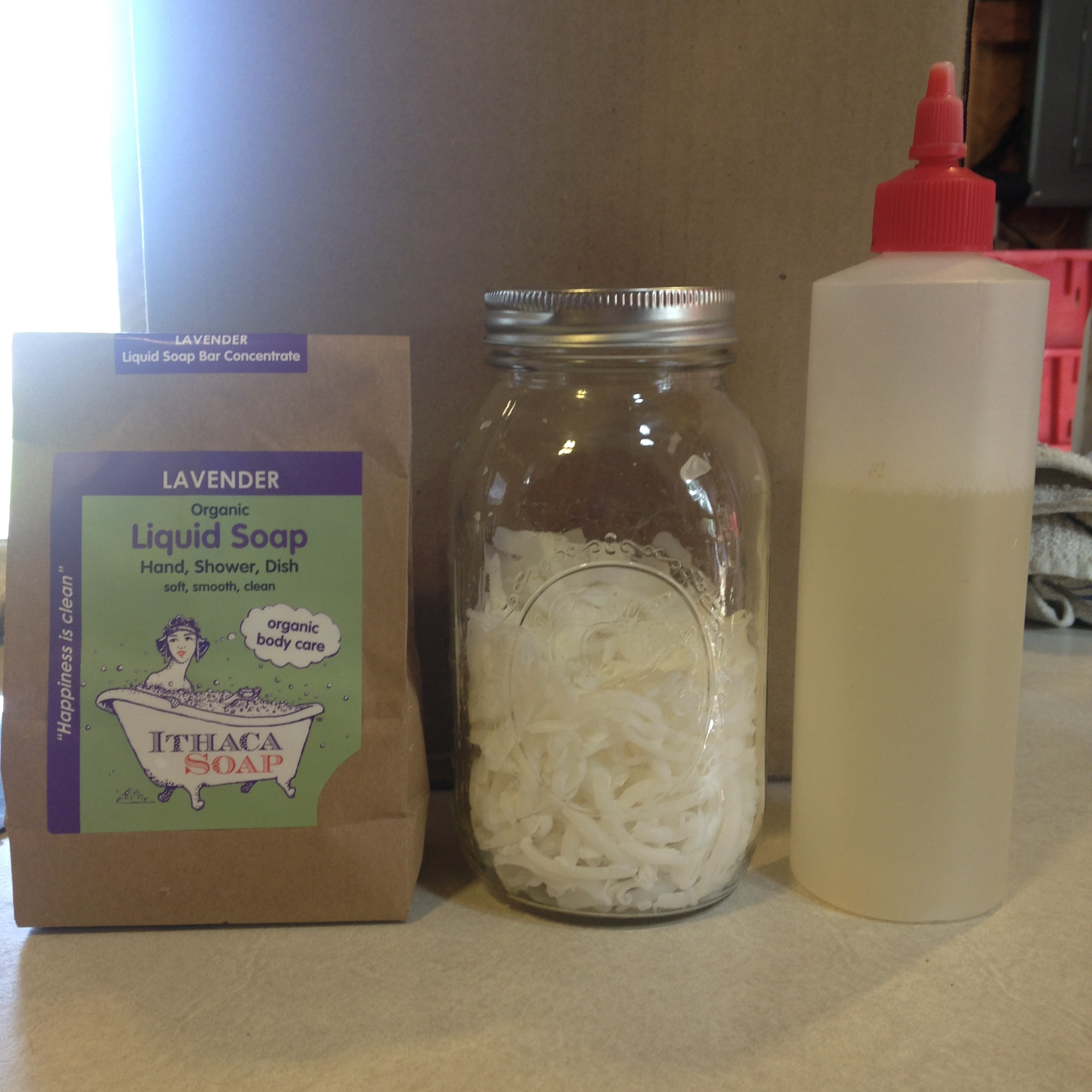 Make your life better with good soap. Try ithaca soap today.
Yarn and Dye Studio
Subscribe for monthly Liquid Soap Refills and save 20%
My yarn and dye studio is a place of meditation for me. Working with plants and fibers is slow, active, meditative work. In the end, there's a dress, curtains, a sweater, a hat. Something soft, lovely, and fun to continue enjoying the sacred space of slow fiber.
Naturally dyed wool, silk, and cotton yarns and eco printed fabrics wash beautifully with Ithaca Soap's Liquid Soap Refill. Every natural dye project I do, begins with a gentle hand washing and soak in a cold water bath with Ithaca Soap Liquid Soap Refill.
If I'm getting ready to dye wool that has not been treated for moths (which is mostly the fiber I get), I will use Patchouli Liquid Soap for the first washing before dyeing, since it is a natural moth repellant. It's all I have ever used as a moth repellent and in 22 years, none of my plant dyed, hand knit garments have ever had moths destroy them. 
Pre dye rinse: Patagonian Merino yarn in vinegar rinse after washing with Patchouli Liquid Soap Refill. Each hank is fingering weight 400 grams, 400 meters Needle size US2-4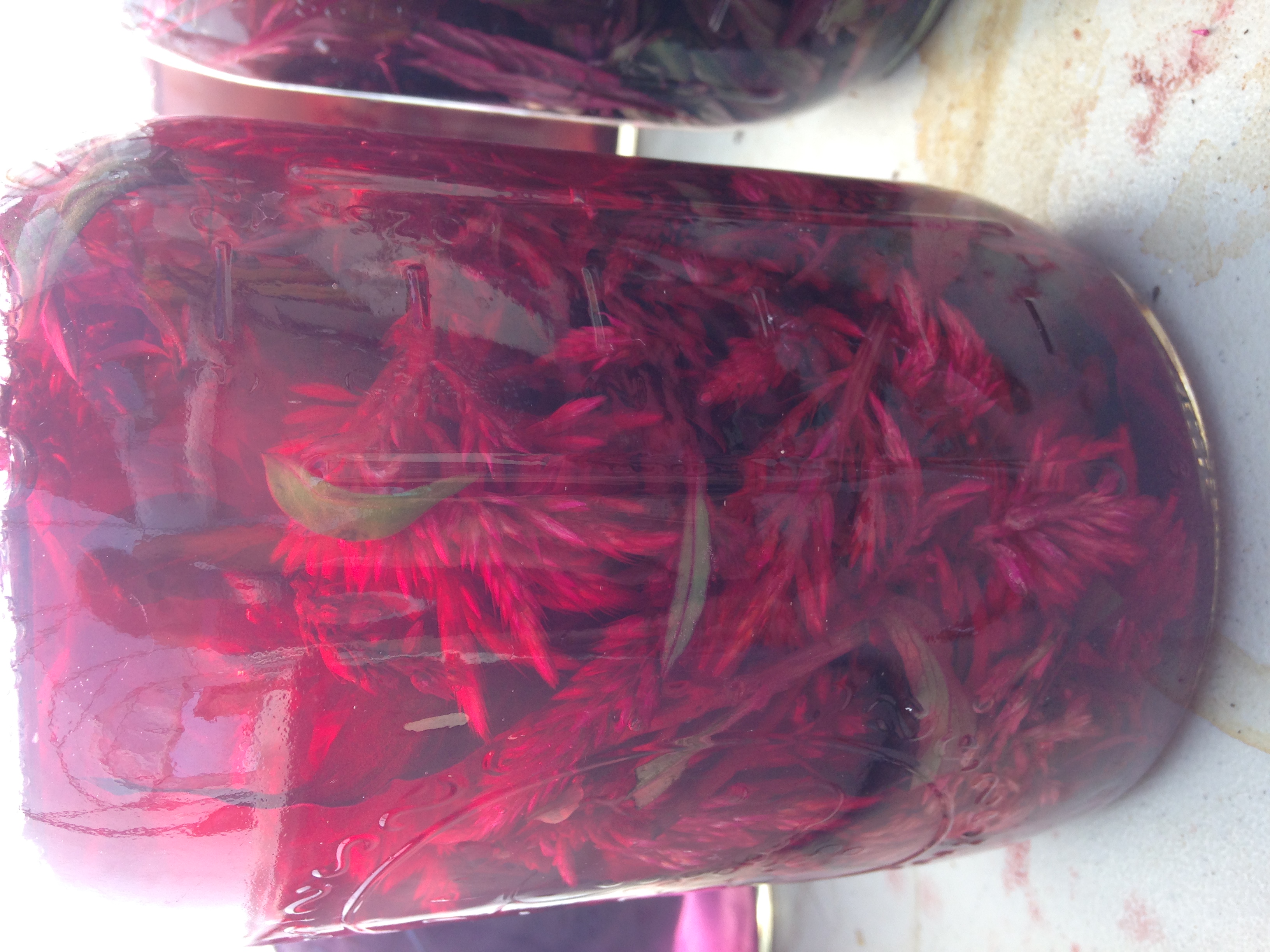 I grew Hopi Amaranth and made a solar dye. The yarn was in the dye for 4 weeks in the hot sun. When it was ready, I washed it again with Unscented Liquid Soap, and them did another vinegar rinse.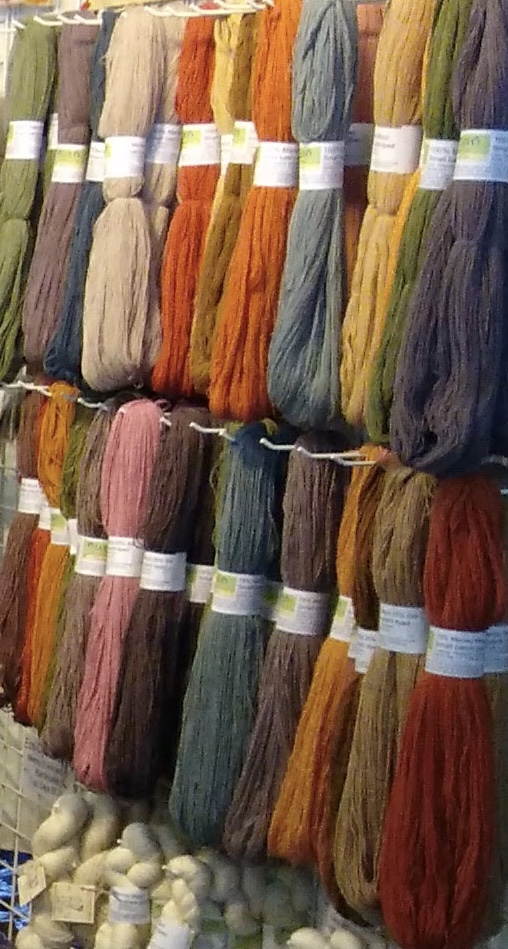 New York Sheep and Wool Festival, Rhinebeck, NY.
Yarn from the dye studio
I have a selection of eco plant dyed Patagonian Merino yarn. Each hank is 400 meters, 400 grams. It knits up like cotton with beautiful spring and memory. We will no longer be going to the New York Sheep and Wool Festival, in Rhinebeck along the Hudson River, as vendors. 
Click here to see the yarn selection.
When you finish knitting your sweater, I recommend washing and blocking it for the best results. Click here for hand washing instructions.
Blocking means to lay the wet sweater flat to dry, and shape it. Match your cuffs, make sure the shoulders and neck are straight, and the bottom rib is aligned.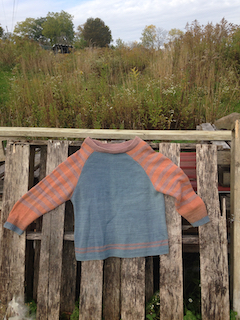 Dyes with Indigo, madder, and purple logwood, this boatneck sweater with jersey sleeves is super comfortable. Ask for the free pattern when you make a yarn purchase.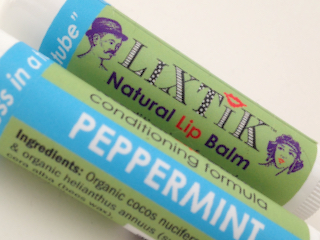 Moisturize, hydrate, and nourish your lips with wonderfully luxurious
Leave your lips moist and smooth for many hours. Soothes severely chapped lips.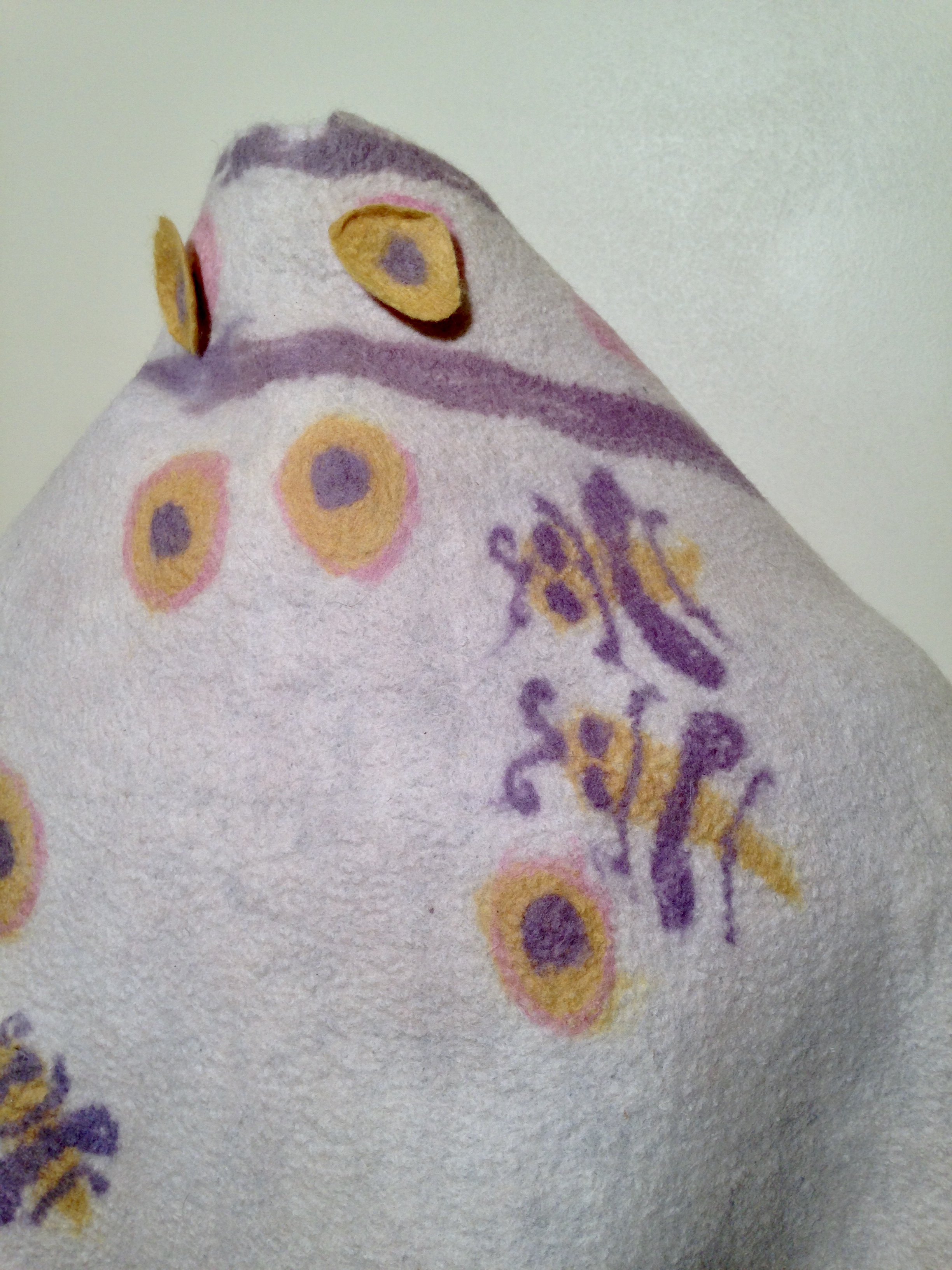 Closeup of the Bees and Buttercups Shawl. The wool is Falklands Island Merino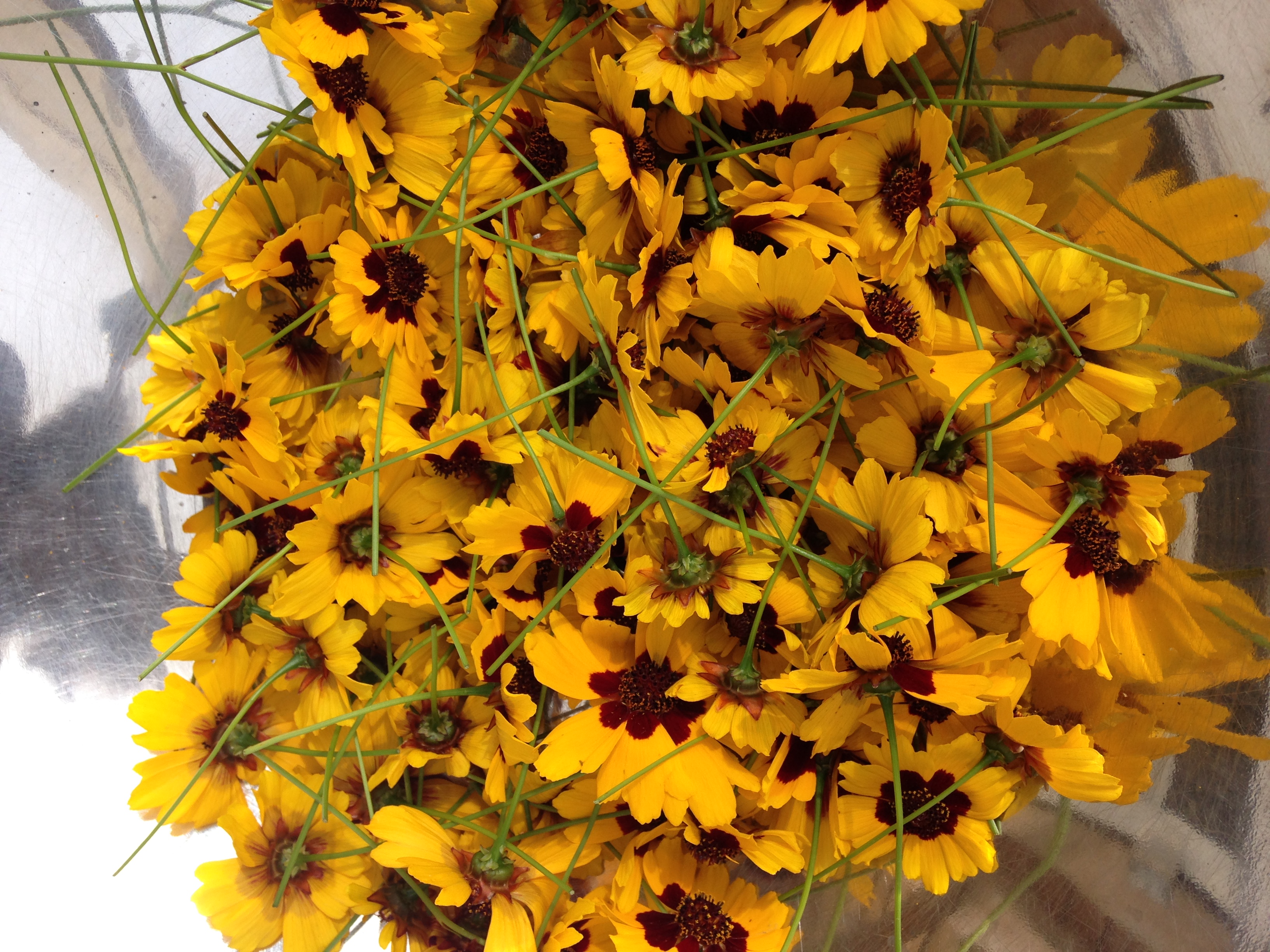 Fresh picked coreopsis flowers, ready for the dye vat. Coreopsis makes a variety of yellows, oranges, and reds.
Front view of Bees and Buttercups Shawl with matching hat
Merino Wool Felt Art
Click here to learn about the magical world of eco dyed wool felt art.